DOTr: Japan study says Philippines loses P4.1B daily over traffic
December 11, 2017 | 11:51am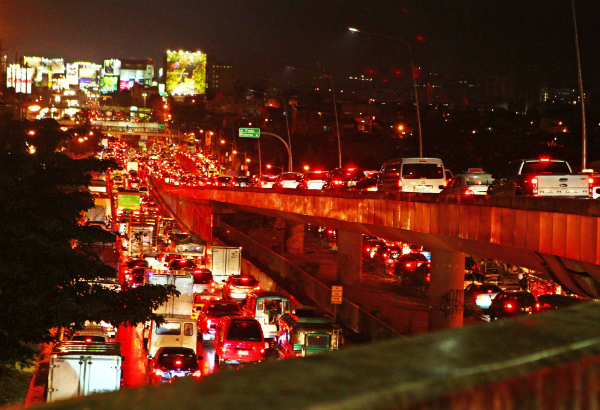 MANILA, Philippines — A transport official on Monday said that a Japanese study found that the country incurs daily economic loss of P4.1 billion ($81.426 million) due to traffic congestion.
According to Transport Assistant Secretary Mark de Leon, a 2017 updated study from Japan International Cooperation Agency revealed that economic loss due to traffic is now at P4.1 billion daily which is double the P2.4 billion ($51 million) estimated loss in its 2012 study.
JICA earlier warned that by 2030, the Philippines would lose P6 billion ($119 million) daily due to traffic.
READ: Metro Manila traffic costing Philippines P3 billion a day
De Leon cited that inconvenient public transportation worsens the traffic in Metro Manila.
"Kaya lumalaki ang congestion levels kasi iyong mga tao will not opt to use public transportation. Kaya dumadami iyong traffic natin," De Leon said, as quoted by reports, at the Senate Committee on Public Services hearing into the jeepney modernization program on Monday.
READ: DOTr urged to have clearer plans for jeepney modernization program
De Leon said this as he presented the government's plan to modernize public utility vehicles. He said there are almost 180,000 registered jeepneys in the country and 90 percent of these vehicles have been running for more than 15 years, augmenting the traffic congestion.
Due to this, the transport official said the government is pushing for the modernization of jeepneys. The Department of Transportation is planning on imposing stiffer guidelines for jeepneys to ensure public safety.
READ: Poe hopeful hearing will resolve jeepney modernization woes
De Leon added that the agency would have a "route rationalization program" wherein public utility vehicles would travel on designated routes identified in the Local Public Transport Route Plan.
The Senate committee conducted a hearing into the jeepney modernization program after major transport groups opposed the government's plan to phase out jeepneys aged 15 years and older.
The DOTr vowed to engaged in dialogue with all transport groups to discuss their concerns regarding the program. Tugade said he is open to suggestions regarding the issue. — Rosette Adel