For the first time, House tackles medical marijuana bill
November 23, 2017 | 4:00pm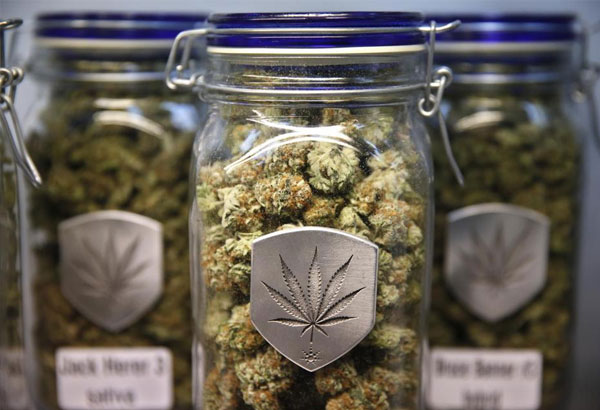 MANILA, Philippines — For the first time in years, the proposed law that would allow the use of marijuana extracts for medicinal purposes is being discussed by lawmakers in plenary.
The House of Representatives started tackling the Compassionate Medical Cannabis Bill of Isabela Rep. Rodolfo Albano III on Wednesday night.
During the debates, Albano said there have been research done in Israel, Spain, other parts of Europe and the United States attesting to the medicinal benefits of marijuana.
He said his bill seeks to allow the use of medical marijuana for those suffering from debilitating diseases like epilepsy under strict regulation by the Department of Health and the Food and Drug Administration.
"The use of marijuana for recreational purposes will continue to be prohibited. We are not proposing that the prohibition be lifted," he said.
Albano added that medical marijuana is allowed in many states in America.
Senior Minority Leader and Buhay party-list Rep. Lito Atienza cautioned the House against rushing the Albano bill's approval.
"The proponents must show definitive proof to back up their claims that marijuana is a medicine. Failure to do so would render this bill inutile and defective," Atienza said.
"We are all for finding ways to help alleviate the plight of Filipinos suffering from debilitating diseases. But we cannot do so by passing a law that would allow access to a prohibited drug such as marijuana without any extensive medical research to show that this is indeed safe for our patients," he said.
Atienza said he would like to see a drug allowed by the US Food and Drug Administration that contains marijuana extracts.
He added that some groups of doctors here are against medical cannabis.
Reps. Seth Frederick Jalosjos of Zamboanga del Norte and Miguel Zubiri of Bukidnon urged their colleagues to have an open mind on the use of medical marijuana.
Zubiri said there is a drug approved by the US FDA that contains an ingredient from marijuana.
He promised to produce it and the US agency's certification to Atienza.
Albano has said he was optimistic that the bill he filed in the previous Congress "will see the light of day under President Duterte."
He noted that the President has expressed willingness to allow medical marijuana.