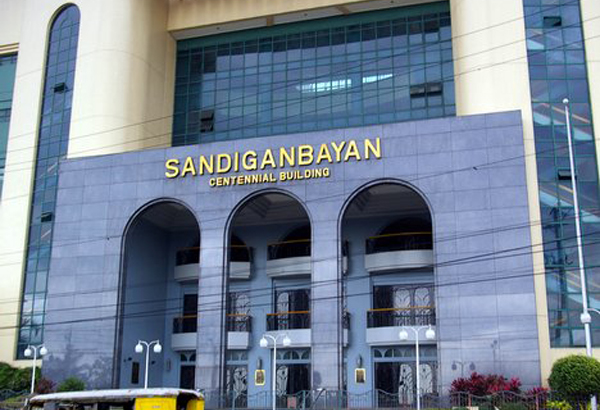 Four trial court judges and two private lawyers made it to the JBC shortlist for the next anti-graft court justice. FILE
Judge who ordered Sunvar eviction on Sandiganbayan shortlist anew
(philstar.com) - September 29, 2017 - 7:45am
MANILA, Philippines – The trial court judge who ordered the eviction of Rufino and Prieto-owned Sunvar Realty Development Corp. from the Mile Long property is Makati is again on the shortlist for the Sandiganbayan.
Included in the shortlist released by the Judicial and Bar Council replace the late Sandiganbayan Associate Justice Maria Cristina Cornejo is Makati City Judge Maryann Corpus-Mañalac.
She ordered the Sunvar Realty Development Corp. to vacate the Mile Long property.
The Rufino and Prieto clans also own the 'Philippine Daily Inquirer', the daily that President Rodrigo Duterte has criticized for supposedly "attacking" his administration. Tycoon Ramon Ang, a friend of Duterte, is set to take over the Prietos' stake in the Inquirer group.
Corpus- Mañalac is also on the shortlist for the Sandiganbayan post vacated by Samuel Martires, now an associate justice of the Supreme Court.
Others who are part of the shortlist are Binangonan Regional Trial Court Judge Dennis Patrick Perez, Tuguegarao City Regional Trial Court Judge Raymond Reynold Lauigan and Baguio Regional Trial Court Judge Mia Ollares-Cawed.
Private lawyers Perpetuo Lucero Jr. of Cruz Enverga & Lucero Law Offices, and Walter Ong of Ong Meneses Gonzalez & Gupit Law Offices also made it to the shortlist.
Cornejo passed away on September 3 after a year of battling serious illness. She was allowed to go on early retirement by the Supreme Court on March 14.
Duterte will handpick one from the six as a magistrate in the anti-graft court.