Philippines, Australia conduct maritime patrol in Sulu Sea
September 26, 2017 | 11:31am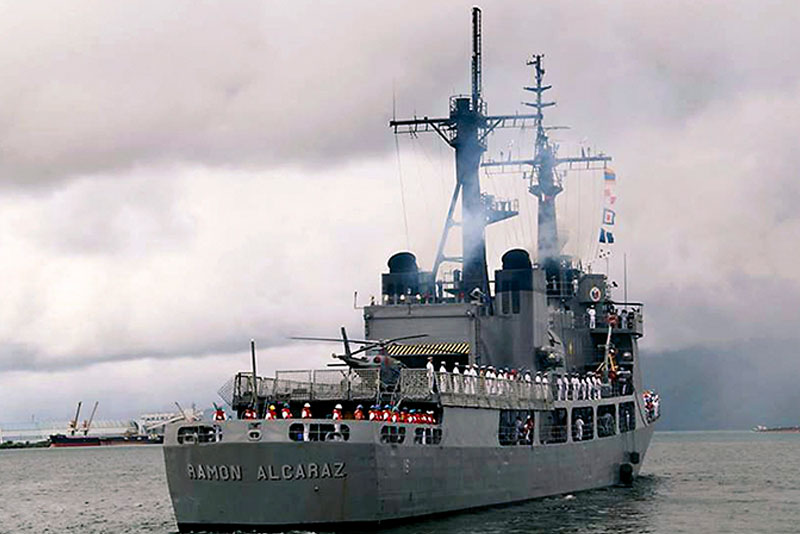 ZAMBOANGA CITY — The Philippine Navy and Royal Australian Navy (RAN) conducted joint maritime patrol exercises in the Sulu Sea, the site of frequent cross-border kidnapping and hijacking attacks by militants linked to the Abu Sayyaf group.
Rear Admiral Rene Medina of the Naval Forces Western Mindanao (NFWM) said the three-day exercise started Friday between Del Pilar Class Frigate BRP Ramon Alcaraz (FF16), under Cmdr. Glen Dizon, and its counterpart Her Majesty Australian Ship (HMAS) Parramatta of the RAN.
He said Australian Embassy in the Philippines' defense attaché Capt. Bradley Ian White headed the delegation of HMAS Parramatta.
BRP Alcaraz is currently under the operational control of Naval Task Group-Tawi-Tawi of the NFWM that is guarding the border under orders from President Rodrigo Duterte.
Medina said the exercises were designed to strengthen the defense relationship of both navies through an established communication while conducting joint maritime patrols in the region.
He said the joint patrol exercise concluded Monday with the conduct of Passing Exercises, Communications and Electronic Exercises and maritime patrol in the Sulu Sea.
He said the conduct of the exercises came after Capt. White visited to personally coordinate his intention to conduct communication and joint maritime patrol with the Philippine Navy in western Mindanao.
The exercise between the Philippines and Australia is embodied in the Code of Unplanned Encounters at Sea, an agreement signed by 21 countries, including Manila and Canberra, that limits the occurrence of incidents at sea and prevents the escalation of tensions.
Medina said the conduct of the exercise was timely as the NFWM has been intensifying security in the waters following the spate of cross-border kidnappings in Malaysia and hijacking incidents targeting foreign sailors by groups linked to the Abu Sayyaf.
Currently, at least 11 foreign sailors, including six Vietnamese and five Indonesians, seized early this year are being held hostage by the Abu Sayyaf.