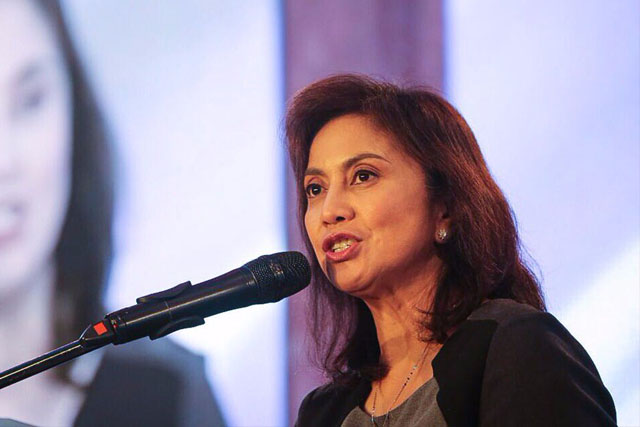 In a radio interview yesterday, Robredo said her last conversation with Duterte was during the graduation rites at the Philippine National Police Academy (PNPA) in Silang, Cavite in March. Office of the Vice President/Released, File
Leni says working relationship with Rody good
MANILA, Philippines - As far as Vice President Leni Robredo is concerned, she and President Duterte have a good working relationship even if they have not talked to each other for more than three months now.
In a radio interview yesterday, Robredo said her last conversation with Duterte was during the graduation rites at the Philippine National Police Academy (PNPA) in Silang, Cavite in March.
"The last time I talked to him was during the PNPA graduation. Our last conversation was when he invited me for dinner," the Vice President said.
Asked if she sends text messages or calls the President, Robredo said Duterte appears to have no personal phone.
"Because of the Marawi crisis and his successive foreign trips, the dinner didn't push through. Hopefully, after all these it will still push through," she said.
Duterte had no official engagement on Monday, which was a holiday due to Eid'l Fitr or the end of Ramadan.
He has not been seen in public since June 20 when he visited an evacuation center in Iligan City and checked on the condition of soldiers in a hospital in Cagayan de Oro.
Robredo visited evacuees in Iligan City on Monday.
The Vice President resigned as chair of the Housing and Urban Development Coordinating Council last December after she was barred from attending Cabinet meetings.
In a previous interview, Robredo said she would not accept another post in the government should the President offer her one again.
Duterte and Robredo will mark their first year in office on June 30.