Leni open to Rody's dinner invitation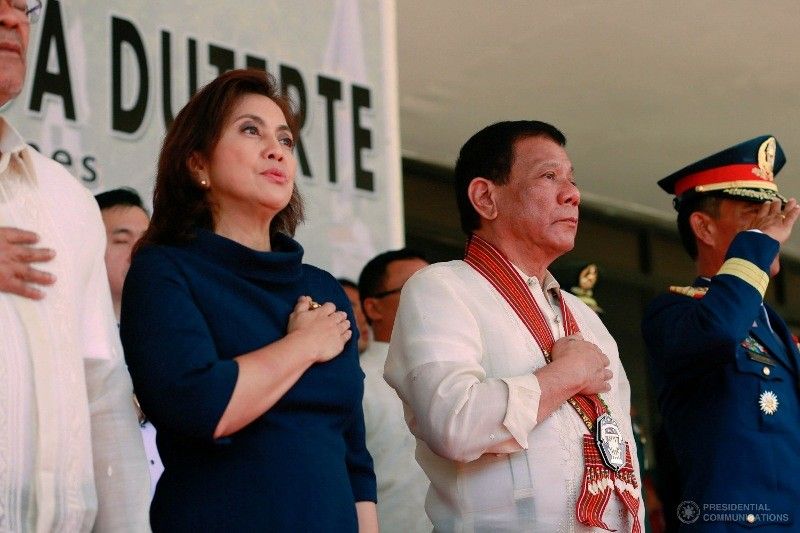 MANILA, Philippines — Vice President Leni Robredo on Tuesday has responded to the dinner invitation of President Rodrigo Duterte.
The president had invited Robredo and her children to dinner, according to a report from The STAR.
In an interview with radio dzMM, the vice president said that she is open to the dinner invitation of Duterte.
"Bukas po ako sa dinner na iyon. Kahit maraming mga bagay na hindi natin napagkakasunduan, basta para sa bayan, susubukan," Robredo said.
Duterte had accused Robredo of being involved in a plot to oust him. The country's two highest officials, however, did not discuss impeachment efforts when they sat beside each other during the graduation ceremonies of the Philippine National Police Academy's Masidlak Class in Silang, Cavite last week.
The president earlier told his congressional allies to drop impeachment efforts against the vice president.
Meanwhile, Sen. Antonio Trillanes IV, a staunch critic of Duterte, said that president's dinner invitation to Robredo and her children could be a trap.
"It is a trap to disarm and politically neutralize her at this time that Duterte is facing the biggest political storm yet of his term as president," Trillanes said.
Trillanes noted that Duterte unceremoniously kicked Robredo out of his Cabinet when it was "politically convenient."
Last December, Robredo resigned as chair of the Housing and Urban Development Coordinating Council after being asked to desist from attending all Cabinet meetings due to her participation in rallies critical of the administration.