Duterte approves mandatory ROTC
February 7, 2017 | 8:05pm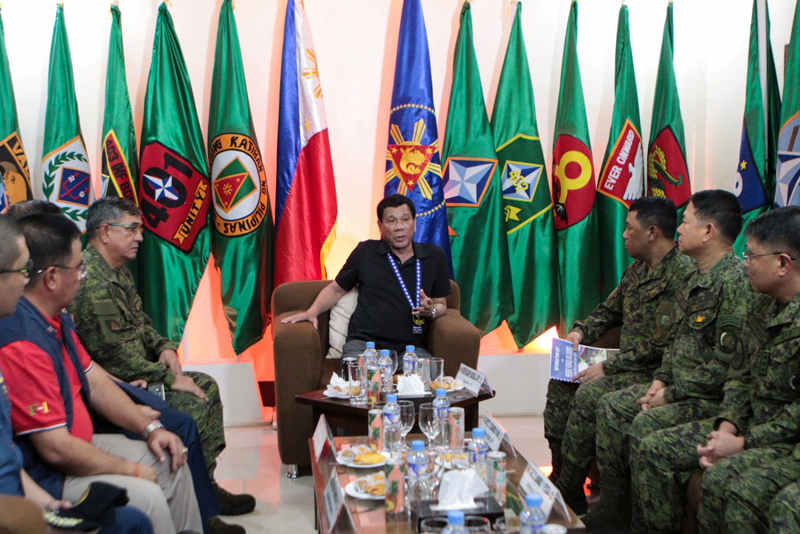 MANILA, Philippines — The Duterte administration will push for the mandatory Reserved Officers Training Corps (ROTC) program for grades 11 and 12 to instill patriotism among the youth.
The Cabinet agreed to support the program during a meeting in Malacañang on Monday, presidential spokesman Ernesto Abella said.
Agriculture secretary Emmanuel Piñol, who was present during the meeting, said President Duterte approved the mandatotry ROTC after a thorough discussion of the issue.
"President Rody Duterte has approved the return of the Reserved Officers Training Course in Grades 11 and 12 of the country's public and private schools," Piñol said in an online post.
The restoration of the mandatory ROTC would require an amendment to the National Service Training Program (NSTP) Law, which was enacted in 2002.
"This will now be forwarded to Congress and Senate and certified as urgent by President Duterte," he added.
Piñol said defense secretary Delfin Lorenzana highlighted the advantages of the ROTC revival during the meeting. According to the defense chief, ROTC instills patriotism, love of country, moral and spiritual values, respect for human rights and adherence to Constitution.
ROTC is one of the three programsof students who will undergo NSTP. Other components of the program are the Civic Welfare Training Service, which will require students to participate in development programs and community service initiatives and the Literacy Training Service, which will allow students to teach public school students basic skills.
The mandatory ROTC was scrapped in 2002 following the death of University of Santo Tomas student Mark Chua, who exposed the alleged irregularitiesc in his unit.
Abella said the cabinet also approved with conditions the iDOLE - Overseas Filipino Workers Identification Card System.
The system allows OFWs to transact with government and private offices. It also provides them access to their records with government agencies, debit and automated teller machinem and beep cards for the Metro Rail Transit and Light Rail Transit.