Duterte: Korean mafia controls drug trade, prostitution in Cebu
February 5, 2017 | 4:47pm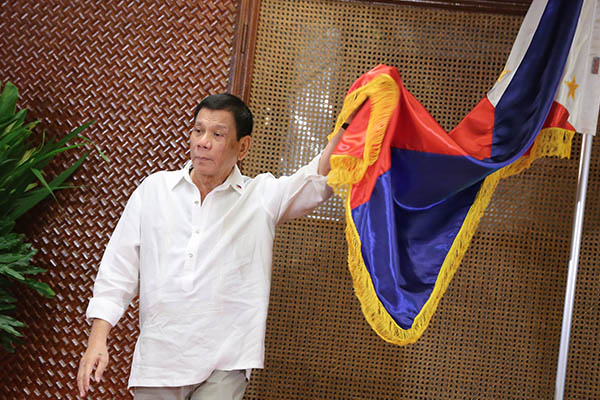 MANILA, Philippines — A Korean mafia is involved in illegal drugs and prostitution in Cebu, President Rodrigo Duterte said, as he warned foreigners who are into unlawful activities that they would not be given any special treatment.
Duterte said there are intelligence reports stating that the mafia is involved in narcotics, prostitution and kidnapping.
"It's strongest in Cebu. If you ask any (person there) or if you go to Cebu for an investigative journalism you will find out," Duterte told reporters during his visit to his parents' grave in Davao City Saturday night.
"I've always heard from intelligence sources that in Cebu, with all due respect to the South Korean government, they are the ones controlling drugs and prostitution," he added.
Duterte was asked to react to Philippine National Police (PNP) Director General Ronald dela Rosa's statement that a Korean mafia may be behind the murder of South Korean businessman Jee Ick-joo, who was reportedly killed inside Camp Crame last October.
Witnesses claimed that Jee was killed by members of the PNP Anti-Illegal Drugs Group, prompting the president to bar the police from conducting narcotics-related operations. Duterte has also vowed to cleanse the PNP, which he described as "corrupt to the core."
Duterte warned Koreans involved in illegal activities that they would be "treated like ordinary criminals."
"For those into the racket of prostitution, drugs and everything, kidnapping, you will be treated as just an ordinary criminal, just like a Filipino. You don't enjoy special privileges just because you're a foreigner," Duterte said.
"To law-abiding Koreans, you will be protected, treated equally as Filipinos," he added.
Duterte clarified that he is not condemning all Koreans, whom he said are always welcome to invest in the country.
"Korea is our friend. It has helped us in so many ways," he said.
About one million South Koreans visit the Philippines every year.
In the same interview, Duterte said he would officially talk to the Indian government regarding the five-six lending scheme practiced by some of its nationals in the Philippines.
"It's OK if they lend money but their new style is they would lend money to the poor Filipinos but ask them to buy refrigerator and other appliances. This would double the suffering of the Filipinos," he said.
"If you do that, I'll get angry. Why? Because you're oppressing my country."