UNICEF survey: 80 percent of Filipino youths suffer violence
December 7, 2016 | 8:41am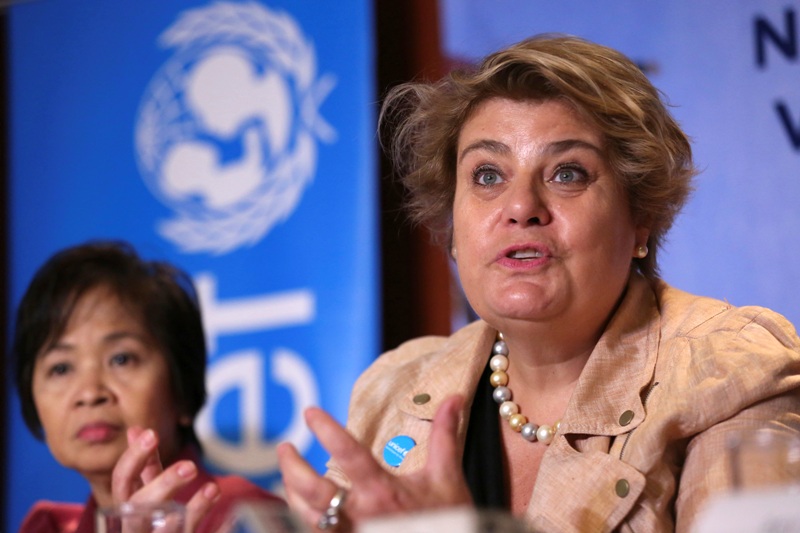 MANILA, Philippines — A survey conducted by UNICEF and the Philippine government has found a high prevalence of violence against Filipino children, with eight out of 10 suffering some form of physical or psychological abuse.
UNICEF and the Philippine Council for the Welfare of Children said Tuesday that their first nationwide survey of children and youth aged 13-24 also found one in five respondents had been sexually violated.
More than 60 percent of the cases of physical violence happened at home, with slightly more victims among boys (81.5 percent) than girls (78.4 percent), the survey found.
UNICEF representative Lotta Sylwander said the Philippines seems to have become "some kind of a center of internet abuse" of children. With Filipino children sought after by pedophiles all over the world, and impoverished families tempted to earn from it, online child sexual abuse has become a big business in the country, she said.
The interviews of 3,866 children and youth were conducted last year in randomly sampled villages in 17 regions of the country. A survey of that size typically has a margin of error of less than 3 percentage points.
The 13 types of violence during childhood identified in the survey included physical or psychological neglect, witnessing physical or psychological violence at home, overall physical or psychological violence, severe physical or psychological violence, severe sexual violence, peer violence or bullying, cyber violence and collective violence.
Three out of five, or 66.3 percent, of respondents experienced some form of physical violence, with more than half of them receiving corporal punishment at home. More than 30 percent received more severe punishment like slapping, kicking or burning.
"This underscores the widely spread practice of acceptance of corporal punishment," the report said.
Officials and the report said poverty, a culture of silence and fear of reporting, and ineffective implementation of laws protecting children are among the drivers of violence against children. They called for a whole-government approach, addressing the problem at home and at the community level, and banning corporal punishment.
"The study has shown that we really need to be more serious in addressing violence against children which is happening all over the country, from the places that are supposedly safe — the homes to the schools to the streets and the rest of the community," said Social Welfare Secretary Judy Taguiwalo.