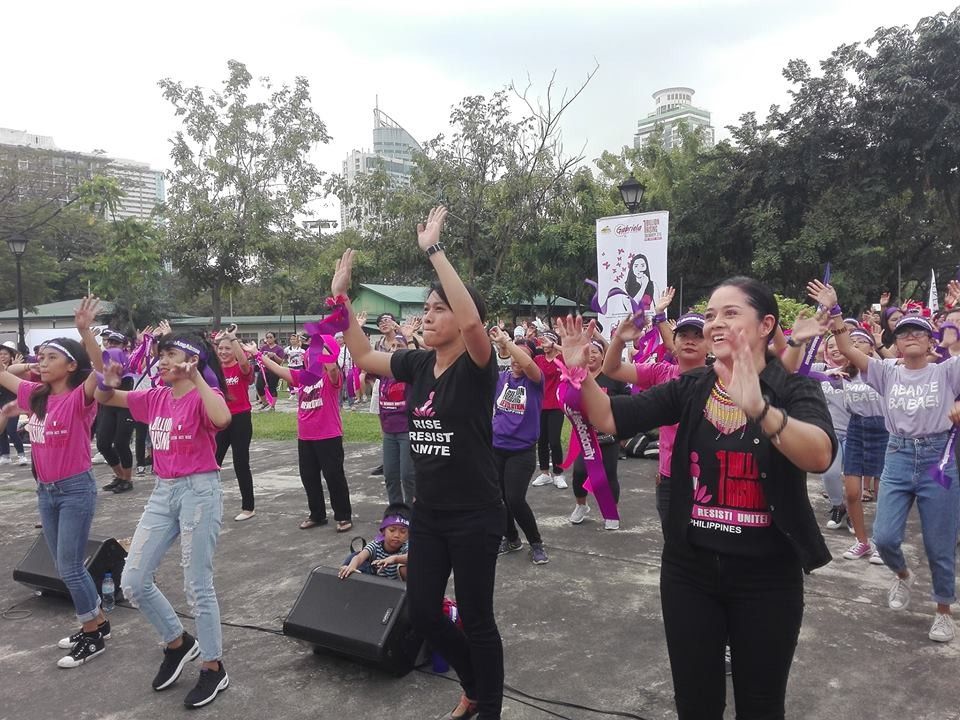 International Day for the Elimination of Violence against Women 2018
LATEST UPDATE: November 25, 2018 - 12:24pm
LOCATION:
+ Follow Story
November 25, 2018
Sen. Leila De Lima, from detention at the PNP Custodial Center in Camp Crame, writes that violence against women and children is not limited to domestic violence, syaing "it is an egregious and horrible human rights violation that happens almost anywhere – in schools, work places, recreation areas, and digital platforms."
She says violence can be seen in "innumerable cases of child pornography, online prostitution, bullying, sexual harassment, and sexual assault" and "[i]n specific contexts such as poverty, conflict, and humanitarian crisis, women and children even suffer more tragically."
She adds: "We must be conscious to not let prejudices and negative gender stereotypes chip away at our rightful places in the society. We must challenge narrow-minded and misogynistic beliefs that fortify glass ceilings that leave women and children short in access to rights and entitlements such as healthcare, education, housing and adequate standard of living.
Gabriela Women's Party launches its "One Billion Rising 2019" campaign at Luneta Park in Manila to mark International Day for the Elimination of Violence against Women, which is held on November 25.
One Billion Rising, which is comprised of womens' rights organizations across the world, says on its website that it "is the biggest mass action to end violence against women (cisgender, transgender, and those who hold fluid identities that are subject to gender based violence) in human history."
It says on its 2019 campaign page: "As we continue to Rise to end violence against women– it is imperative now for us to expand our understanding of women's oppression and exploitation in the context of capitalism, colonization, racism, imperialism, environmental plunder and war. We have been compartmentalized and divided for too long. Our Rising must now connect our specific oppression to the common universal humanity that binds us all. This is no less than a way of life, a way of seeing, a way of being in the world. It is not one day that we rise, but every day that this consciousness must rise in all we do."
"We call on you this year to be braver, go deeper, reflect, study, listen, learn, awaken to what you don't know, ask the difficult questions, engage, take actions, and push yourselves out of your comfort zones physically and intellectually. We call on you to commit to resistance and solidarity," it also says.
UN Women, the United Nations created to work for gender equality and the empowerment of women, says in a parallel UNiTE to End Violence against Women campaign says the 25th of every month should be marked as "Orange Day", or "a day to take action to raise awareness and prevent violence against women and girls."
"In recent years, the voices of survivors and activists, through campaigns such as #MeToo, #TimesUp, #Niunamenos, #NotOneMore, #BalanceTonPorc and others, have reached a crescendo that cannot be silenced any more. Advocates understand that while the names and contexts may differ across geographic locations, women and girls everywhere are experiencing extensive abuse and their stories need to be brought to light. This is why the UNiTE Campaign's global advocacy theme this year is: Orange the World: #HearMeToo," it also says.