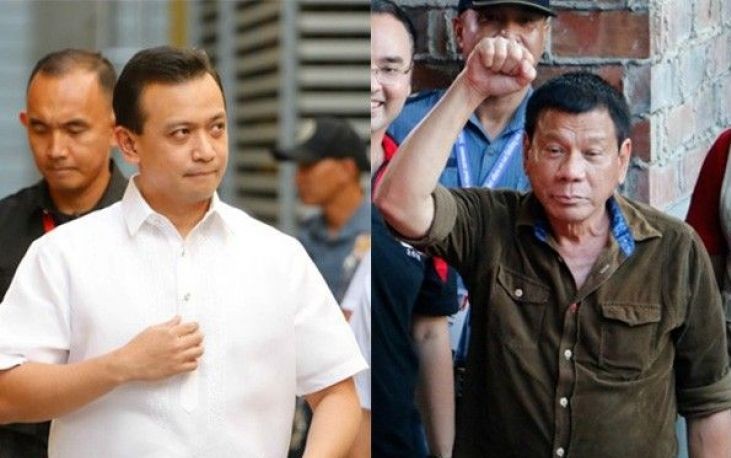 Trillanes versus Duterte case at Ombudsman
LATEST UPDATE: February 15, 2018 - 5:18pm
LOCATION:
+ Follow Story
February 15, 2018
Official correspondence on Twitter? The Office of the Ombudsman tags the account of Solictor General Jose Calida on the micro-blogging platform as it releases its statement in response to his criticisms earlier this week.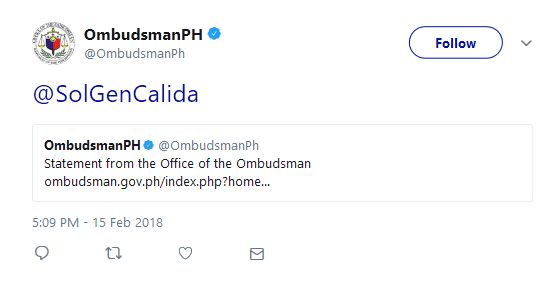 PREVIOUS REPORT: Ombudsman stops probe into Dutere's wealth — solgen
February 15, 2018
In apparent reference to criticisms by Solicitor General Jose Calida, the Ombudsman maintains it was not obliged to inform Malacañang that the investigation into Dutere's wealth was terminated.
"Fact-finding investigations, under the rules, are generally confidential in nature," the anti-graft office says in a statement. — Report by Elizabeth Marcelo
February 15, 2018
The Office of the Ombudsman explains its decision to drop the fact-finding investigation into the alleged hidden wealth of President Rodrigo Duterte.
.@OmbudsmanPh confirms that its fact-finding investigation on Pres. Duterte's wealth was closed and terminated on Nov. 29, 2017 @PhilippineStar pic.twitter.com/GCgZnE8QYR

— Elizabeth T. Marcelo (@marcelo_beth) February 15, 2018
It said the case filed by Sen. Sonny Trillanes was not pursued since the Anti-Money Laundering Council "declined to provide a report or confirmation on the requested vital data."
The Ombudsman suggested that the case can be reopened with new evidence.
February 13, 2018
At a separate news conference, opposition lawmaker Rep. Edcel Lagman (Albay) makes a call for Ombudsman Conchita Carpio Morales to reveal findings of the investigation into President Duterte's alleged bank deposits.
February 13, 2018
In making the Office of the Ombudsman's letter public, Solicitor General Jose Calida asks the Senate not to push through with the inquiry on the supposed hidden wealth of President Rodrigo Duterte.
Deputy Ombudsman Carandang, who signed the letter confirming that Sen. Trillanes' complaint has been junked, was earlier this month suspended from office by Malacañang. The Palace order, however, goes against a standing Supreme Court ruling that the Office of the President does not have power to discipline a deputy ombudsman.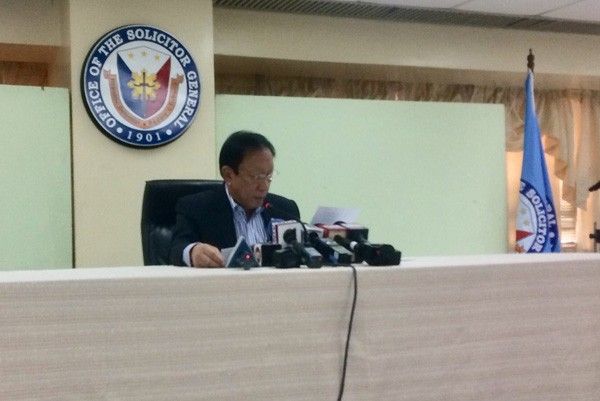 At a press conference, Solicitor General Jose Calida discloses a letter signed by Overall Deputy Ombudsman Melchor Arthur Carandang announcing that the investigation into allegeations of Sen. Antonio Trillanes IV against President Rodrigo Duterte "was already closed and terminated.
READ: Ombudsman's letter to Calida. @PhilippineStar pic.twitter.com/m2nU9PNPoH

— Robertzon Ramirez (@iambertramirez) February 13, 2018