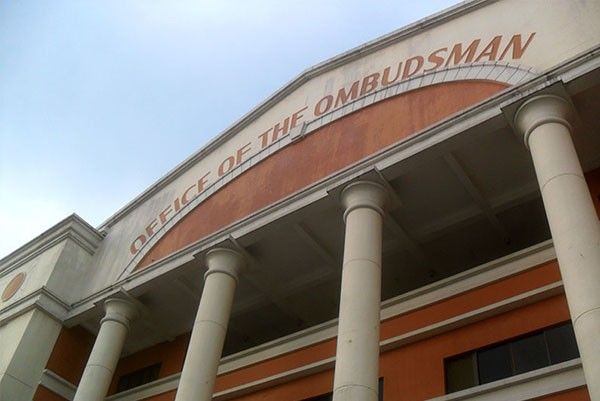 The Office of the Ombudsman has decided to terminate the investigation into allegations of Sen. Antonio Trillanes IV against President Rodrigo Duterte's supposed undisclosed wealth.
Ombudsman stops probe into Duterte's wealth — solgen
MANILA, Philippines — Sen. Antonio Trillanes IV's complaint against President Rodrigo Duterte on his alleged P2 billion hidden wealth has been junked by the Office of the Ombudsman, Solicitor General Jose Calida revealed on Tuesday.
Calida, at n a press conference, made public the one-page letter from the Office of the Ombudsman that read: "Please be informed that the investigation on the complaint entitled 'Antonio Trillanes IV v. Rodrigo Roa Duterte' and docketed...was already closed and terminated."
"Based on the record, the recommendation to terminate the investigation was approved by Deputy Ombudsman Cyril Ramos on 29 November 2017," the letter further read.
Calida, speaking to reporters, said that the complaint was junked because Trillanes' evidence is "garbage."
"His evidence was junked because it is junk actually," the solicitor general quipped.
Calida said that the Office of the Ombudsman did not cite any ground for the complaint's dismissal but he can surmise: "It speaks for itself, when the case is dismissed, there is no evidence to support that complaint."
Overall Deputy Ombudsman Melchor Carandang, in September last year, was quoted in reports saying that his office received Dutetre bank records that show "millions of pesos" in transactions.
Duterte, through the Office of the Executive Secretary, ordered Carandang dismissed for disclosing "false information" regarding the case.
'Why did the Ombudsman kept this to herself?'
Calida also criticized the Ombudsman for failing to make the termination of the case public.
"Why did she keep this to herself?" Calida said adding that his office was "kept in the dark" on the case. He said that he only knew about the dismissal of the complaint because he wrote the office a letter asking about its status.
"Ombudsman Carpio-Morales, being the Ombudsman, must be the protector of the people. She has the constitutional duty to publicize matters covered by the investigations when the circumstances so warrant and with due prudence," Calida added.
The solicitor general noted that it has been three months since the case was terminated but the Office of the Ombudsman has yet to announce the development.
He stressed: "One thing is clear: The Ombudsman did injustice to Duterte."
Carpio-Morales, who is related to Duterte by marriage and has inhibited herself from the invetigation, last year said that her office "shall not be intimidated" by Duterte's threats to investigate alleged corruption activities in her agency. — with reports from Robertzon Ramirez
Related video: