Aquino's statement on Mamasapano
+ Follow Story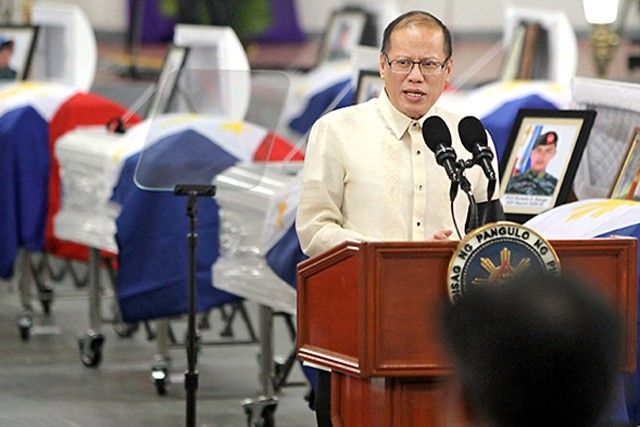 July 2, 2022
Authorities say they have seized seven undocumented assault rifles and a pistol from a barangay chairman in Barira town in Maguindanao Friday.
Usop Sanggacala Aron, chairman of Barangay Ruminimbang in Barira, is now detained at the office of the Criminal Investigation and Detection Group-Bangsamoro Autonomous Region.
Aron, who lost in his bid for the vice mayoral post of Barira during the May 9, 2022 elections, is now clamped down in a detention facility here of the CIDG-BAR. — The STAR/John Unson
January 26, 2017
Malacañang responds to former President Benigno Aquino III's Mamasapano statement, asking to wait for the independent commission to be formed to look into the matter.
Former President Benigno Aquino III early Thursday denied US involvement in the Mamasapano operation in Maguindanao in 2015, where 67 Filipinos -- including 44 Special Action Force commandos -- were killed.
He did say, however, that the US did help with equipment and hardware as it had done previously.
"Bago pa man ang panahon ko, tumutulong na ang Estados Unidos sa ating mga operasyon. Ang sa akin, Pilipino ang mga kausap ko. Pilipino ang nagbibigay-ulat sa akin, at Pilipino ang nagsagawa ng misyon," he said in a statement.