LOOK: Piolo Pascual, Enchong Dee in 'GomBurZa' first images
September 30, 2023 | 12:06pm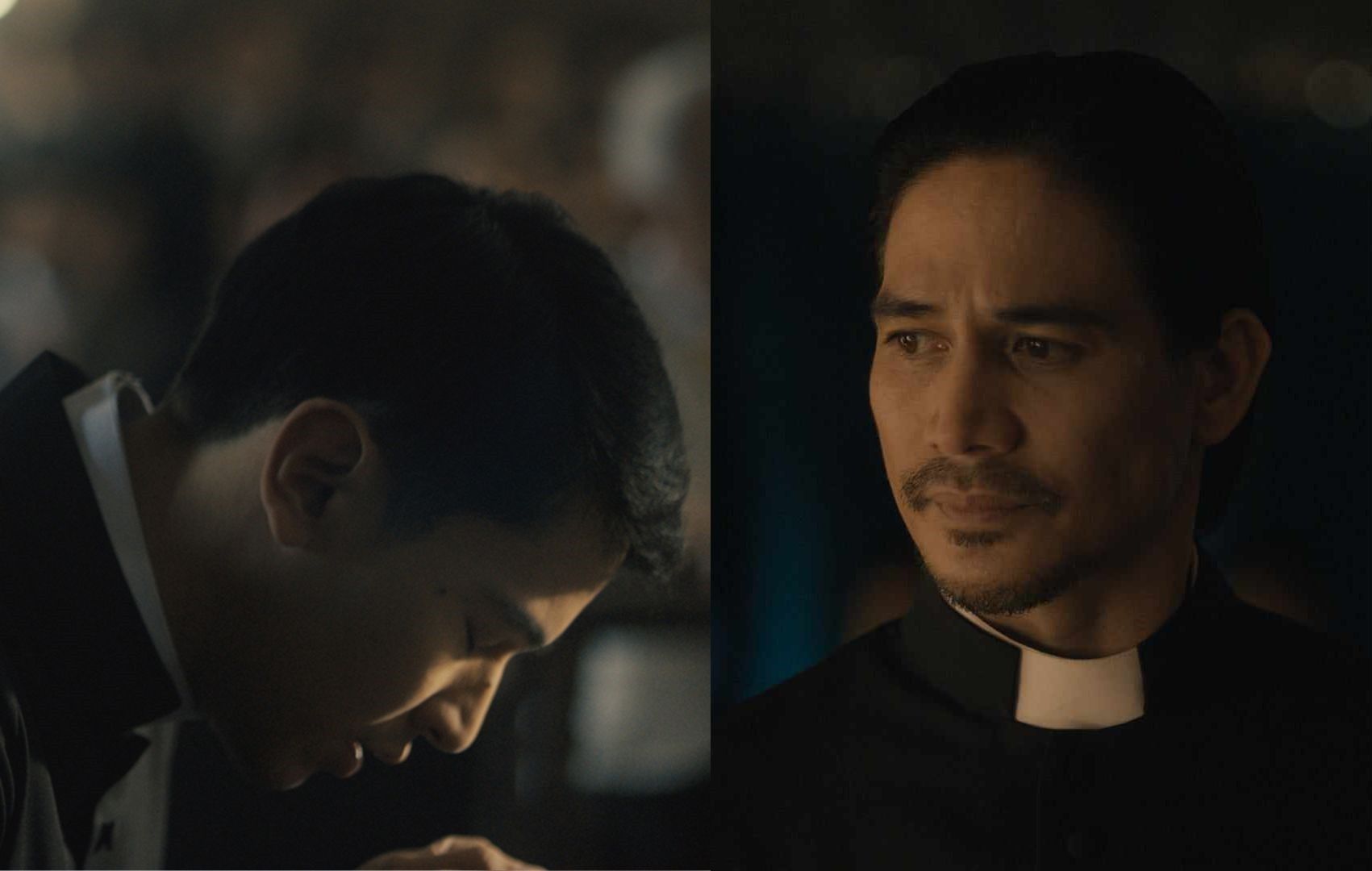 MANILA, Philippines — JesCom Films and MQuest Ventures released previews of their upcoming film "GomBurZa," based on the lives of martyred Catholic priests Mariano Gomez, José Burgos and Jacinto Zamora.
The first look images show actors Dante Rivero, Cedrick Juan and Enchong Dee as Gomez, Burgos and Zamora, respectively, in their priest attire.
Earlier this week, a photo of Piolo Pascual in a special role as Pédro Pelaéz, a Filipino clergy leader and Burgos' mentor, was also released by the studios.
Starring with the four men are Epy Quizon, Jaime Fabregas, Carlitos Siguion-Reyna, Khalil Ramos, Elijah Canlas, Neil Ryan Sese, Paolo O'Hara, Tommy Alejandrino, Gerry Kaimo, Dylan Ray Talon, Jomari Angeles, Bon Lentejas and Arnold Reyes.
Award-winning filmmaker and producer Pepe Diokno is on the director's chair. "GomBurZa" is his latest feature film after 2015's "Kapatiran."
The film and lead cast were officially announced last February 17 on the 151st death anniversary of GomBurZa, who were executed in 1872 on charges of subversion.
"Kailangan todohan ng effort, time and puso," said Juan when he was confirmed as Burgos, while Dee shared that he wants to portray Zamora as someone who is very human.
"Yes, he is a hero but you can't take away the human part of him: the temptation, the weaknesses but those are the things that will bring him closer to the audience," Dee added. "There's a certain level of pressure and inspiration. But I have faith in the people behind the camera. So it's only right and just for me to give the same level of professionalism."
"GomBurZa" is set to be released in Philippine cinemas this year.
RELATED: Enchong Dee to play Padre Zamora in upcoming 'GomBurZa' film