Keanu Reeves is back for more action in 'John Wick 4' teaser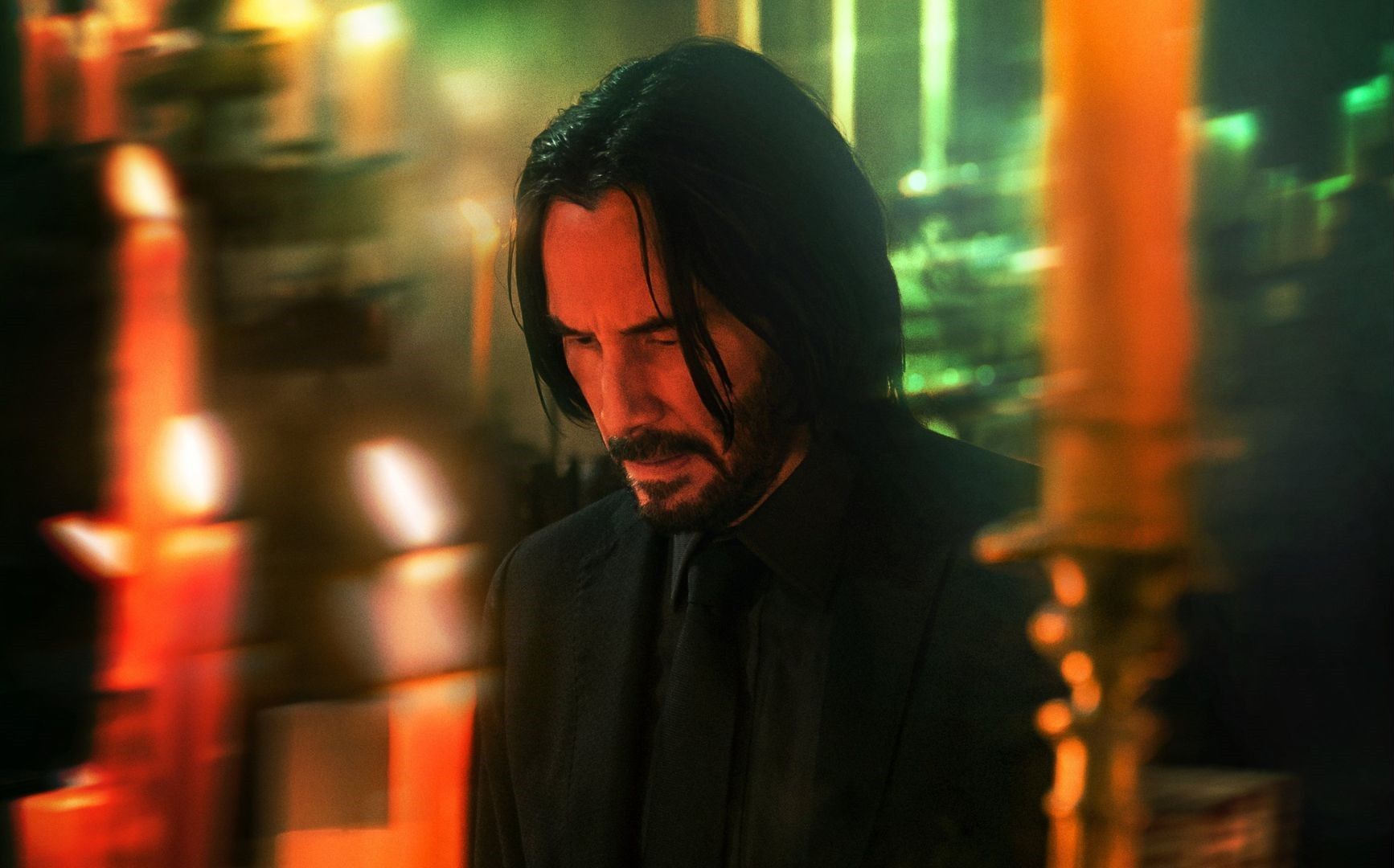 MANILA, Philippines — A first-look image and official teaser for "John Wick 4" were dropped on July 23, giving people their first glimpse of Keanu Reeves returning as the titular legendary and well-dressed assassin.
Reeves made a surprise appearance during a directing panel at the 2022 San Diego Comic-Con which included filmmaker Chad Stahelski, director of the "John Wick" films.
The colleagues — Stahelski was Reeves' stunt double in the "Matrix" franchise — presented the teaser trailer of the upcoming fourth installment, which currently just bears the title "John Wick."
"Sorry to crash the party, they threw me out here," Reeves said, as he and Stahelski shared that "John Wick 4" would take place in more locations than the previous films combined — with stops in the United States, Japan, France, Germany, and Jordan.
Th first-look image was a picture of Reeves' Wick seemingly praying while surrounded by candles. The teaser is mostly clips of Wick doing what he does best, beating up henchmen with such ferocity using his fists, guns,and katanas.
Intercut between these scenes is Wick training on his own before he is approached by a familiar face. "You ready, John?" says Laurence Fishburne's Bowery King while holding up a black suit, to which Reeves' Wick give his iconic response, "Yeah."
"John Wick 4" picks up after the events of "John Wick: Chapter 3 — Parabellum" which saw Wick being gravely injured by Ian McShane's Winston. They will team up with the Bowery King to take down the High Table, considered the authority of the underworld, which shunned them.
Starring with Reeves, Fishburne, and McShane for this new film are Asian martial arts actors Donnie Yen and Hiroyuki Sanada, "It" actor Bill Skarsgård, singer Rina Sawayama, Scott Adkins, and Clancy Brown, with Lance Reddick returning as the Continental Hotel's concierge Charon.
The three "John Wick" films to date have a collective box office return of $587 million (P33 billion), with each new installment almost raking double than its predecessor.