How The King entered and left the building: 'Elvis' movie review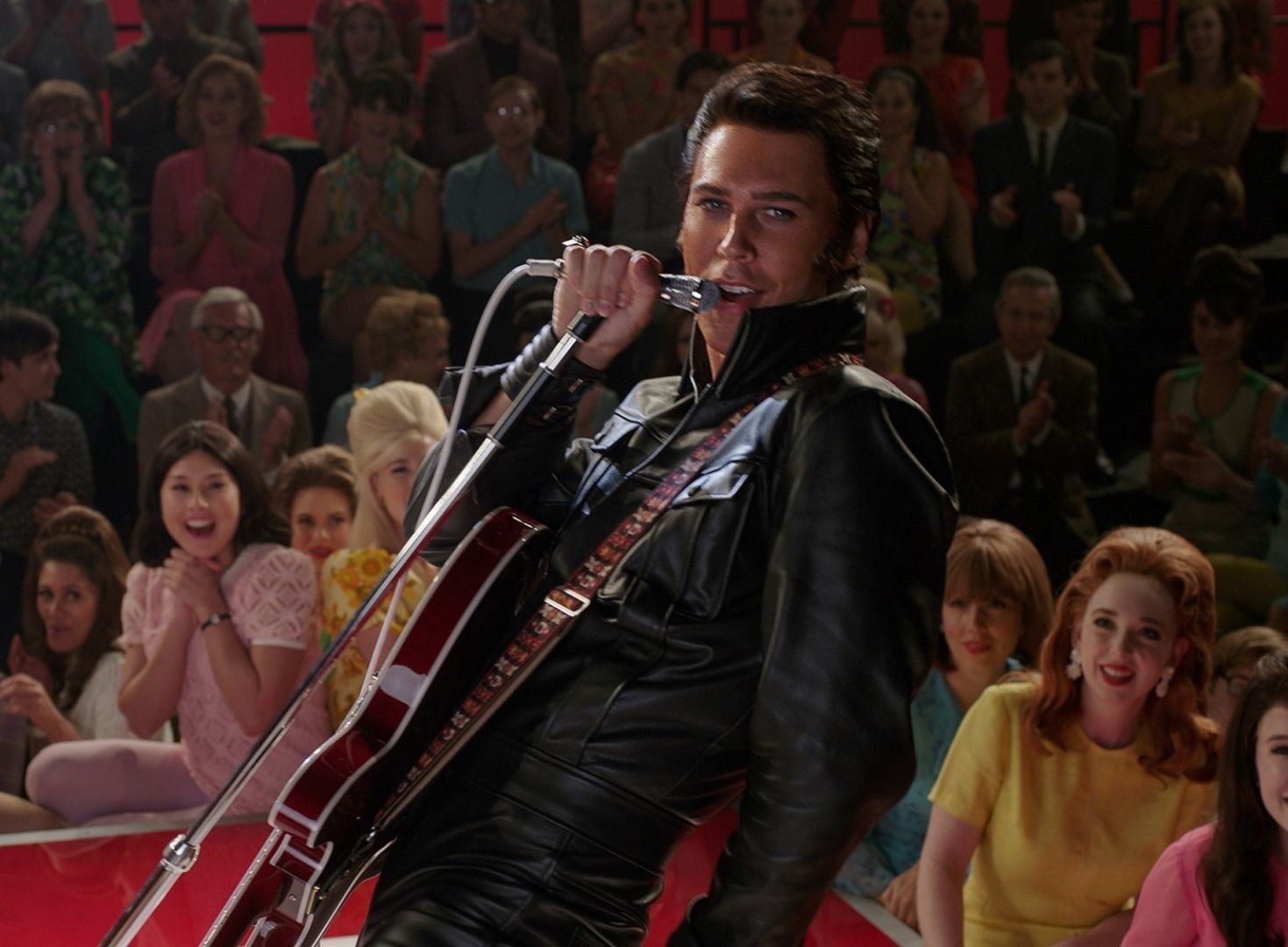 MANILA, Philippines — There was once a time where no matter where you looked, Elvis Presley was plastered on the wall and his music dominated the radio waves.
Two generations have passed since The King of Rock N' Roll made a name for himself, and now a new generation will get to see how he earned that very title in "Elvis."
Directed by the brilliant mind behind "Moulin Rouge!" and "Romeo + Juliet" Baz Luhrmann, "Elvis" sees Austin Butler step into the shoes of Elvis Aaron Presley as he went from truck driver and carnival singer to the most popular man on Earth.
Instead of being a typical biopic about a famous singer, as recently seen in "Bohemian Rhapsody" and "Rocketman," "Elvis" is half told through the perspective of his manager Col. Tom Parker — played by two-time Oscar winner Tom Hanks — with whom Elvis had a strained relationship.
It must be said that if there was going to be a movie about Elvis Presley, Baz Luhrmann is the perfect person to direct it; the filmmaker's flamboyancy and eye for the spectacle is the ideal complement for the kind of icon Elvis was, especially during his early rebellious years.
Baz leans into Elvis' showmanship, with flashy lights and quick cuts that jive to his music, but not forgetting that the musician was also a human being who had issues and troubles of his own.
The heaviest weight fell upon Austin's shoulders, given the task of playing one of the most famous people who ever lived — and he did an amazing job at it.
Austin embodied Elvis like a possessed soul, from his shaking legs to the iconic drawl, giving a performance rather than a portrayal which was crucial given the many Elvis impersonators we have seen over the years.
RELATED: 'Acting through song': How Austin Butler transformed into the King of Rock and Roll for 'Elvis'
Maybe the hardest part about becoming Elvis was matching his physicality and the way he moved onstage, and Austin stood up to the challenge. Each musical number by him like "Hound Dog" and "Trouble" blends well into Elvis' own voice heard in "Suspicious Minds" and the medley of his 1968 Comeback Special.
In true Baz fashion, the director incorporates modernity with the help of contemporary artists to better blend Elvis' story to today's audiences. Some covers to look out for are "Can't Help Falling in Love" by Kacey Musgraves and Tame Impala's remix of "Edge of Reality."
Where "Elvis" falters however is in its screenplay, and how it chooses to use Tom Hanks' Parker. This may be the first time a viewer will hate a Tom character, who appears to try and gain sympathy ala Salieri in "Amadeus."
The tension between Elvis and Parker is a great springboard, even with Tom under huge prosthetics with an accent so accurate yet jarring, but it rehashes the same confrontation many times.
With a runtime of two hours and 39 minutes, the movie really does shine when Austin is performing onstage or in a studio, and dips down during conversations. Hopefully more discussions between Elvis and Parker, and perhaps Olivia DeJonge's Priscilla, exists in the four-hour cut Luhrmann has said exists.
But even with that, it's wrong to call "Elvis" bland movie. Baz has made sure that no matter one's age, they will get to know the man draped in leather gryating onscreen.
It is safe to say there will be newfound admiration and appreciation for Elvis from the young generation, especially when they realize how big of an impact he had on pop culture. This is how The King earned his crown, and retains it to this very day.
RELATED: Elvis film director calls Presley family response 'greatest review of my life'