Liza Soberano addresses critics of her Tagalog speaking for 'Trese'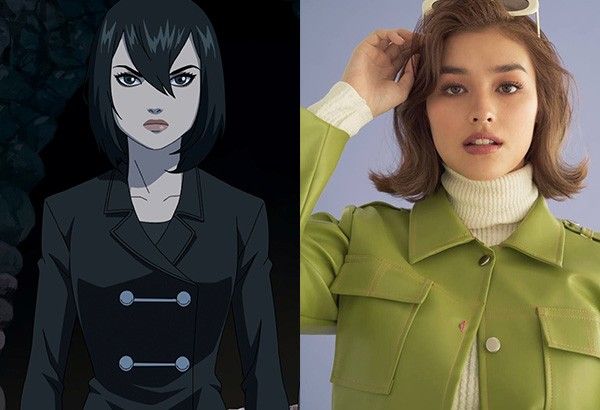 MANILA, Philippines — Liza Soberano is aware of those who were against of her Filipino dubbing of graphic novel character Alexandra Trese, but the actress said she did everything possible to prepare for it, including speaking Tagalog for straight two weeks.
"I practiced my Tagalog for two weeks straight. I made sure not to speak English as much as possible with my family at home and whenever people would call me on my phone. I would try to use Tagalog talaga para masanay na 'yung tongue ko," she revealed during last week's virtual presscon for the upcoming Netflix original anime series "Trese."
"Trese" is written by Budjette Tan and illustrated by KaJO Baldisimo. It is set in Manila where humans are unaware of supernatural creatures who live among them. Authorities who encounter mysterious cases of the supernatural kind often tap the aid of detective Alexandra Trese.
Netflix's adaptation of the Filipino graphic novel premieres on June 11 with six episodes.
Liza aso researched on YouTube about voice acting tips, techniques and even warm-ups.
The soft-spoken actress, who grew up in the United States and migrated to the Philippines when she was 10 to live with her Filipino dad, also prepared herself mentally for the role.
She is aware that some fans of the graphic novel had doubts with her casting but she has learned to cope with it by preparing for the role and refraining from reading comments online.
"I totally understand why because like me, I'm a fan of Harry Potter. Of course, we always have our own opinions of what's better -- the book or the movie. We always want to be protective of the characters that we've known to love. Right? And so when I heard about that, I said I wouldn't start reading anymore because it might just discourage me or make me lessen my confidence in myself. And I didn't want to add on to any of the nervousness I was already feeling. So, I tried to avoid reading comments as much as possible even with other things not related to 'Trese'," Liza said.
The actress is hopeful that Filipinos would patronize the Netflix original anime series so that they can recommend it to their friends, most especially those who are abroad.
"I really hope that Filipinos would love it because this is like paying tribute to anyone here in the Philippines. It's the first Netflix anime original that is based on a Philippine graphic novel and it's something that everybody should be proud of. I hope that once the Filipinos here in the Philippines start loving it, I hope Filipinos abroad start loving it and hopefully they can share it with their friends. That way they get introduced to not only Filipino people but even Americans or whatever race they may be."
RELATED: 'Trese' fulfills Liza Soberano's superhero dreams after 'Darna'