'Trese' fulfills Liza Soberano's superhero dreams after 'Darna'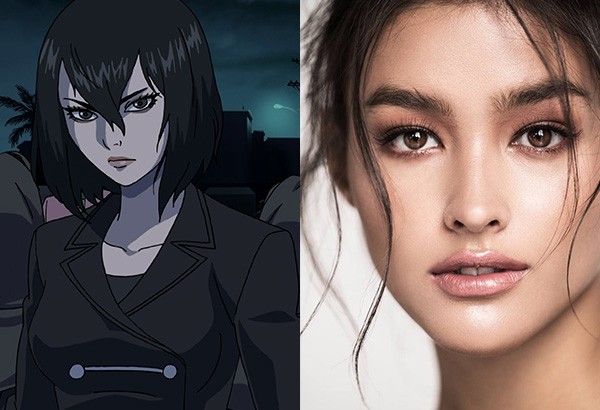 MANILA, Philippines — Liza Soberano may have failed to fly as the iconic Filipino superheroine Darna, but the actress is leading the charge in fighting evil in the upcoming Netflix original anime series "Trese."
"I've always wanted to portray someone who is a superhero. Unfortunately, I didn't get to push through before with Darna. When this was offered to me, I was like, maybe this is kind of a replacement for what I wasn't able to do before," she admitted at last week's virtual press conference with Philstar.com and other media outlets.
Liza lends her voice to the Filipino version of "Trese," Netflix's adaptation of the Filipino graphic novel written by Budjette Tan and illustrated by KaJO Baldisimo. It is created for screen by Jay Oliva ("Wonder Woman," "The Legend of Korra"). Shay Mitchell ("YOU", "Pretty Little Liars") voices "Trese" for the English language version.
"Trese" is set in Manila where supernatural creatures live among unsuspecting humans. Detectives call on Alexandra Trese whenever mysterious cases of the supernatural kind arise. It is set to premiere on Netflix on June 11 with six episodes.
Liza continued, "I was very excited because I feel like this is a new superhero that a lot of Filipinos are going to look up to, especially women because she is a very brave and badass chick. It's very cool to see a female like that because most of the time we see male detectives. We always see these amazing male superheroes but nowadays there's more representation for women and good symbols and characters that represent how strong-willed women are and how courageous we are as well."
The actress had fun "dissecting" her character and creating Trese's backstory at the back of her head.
"It was fun dissecting through her character because there's a lot of depth to her. She went through a lot as a child. I mean basically from the minute she was born, her life was already planned out for her. Everybody knows what she's going to be and what she's meant to do. So, yeah, I just had really fun!"
RELATED: In photos: Filipino Hollywood stars, Liza Soberano reveal characters in Netflix's 'Trese'