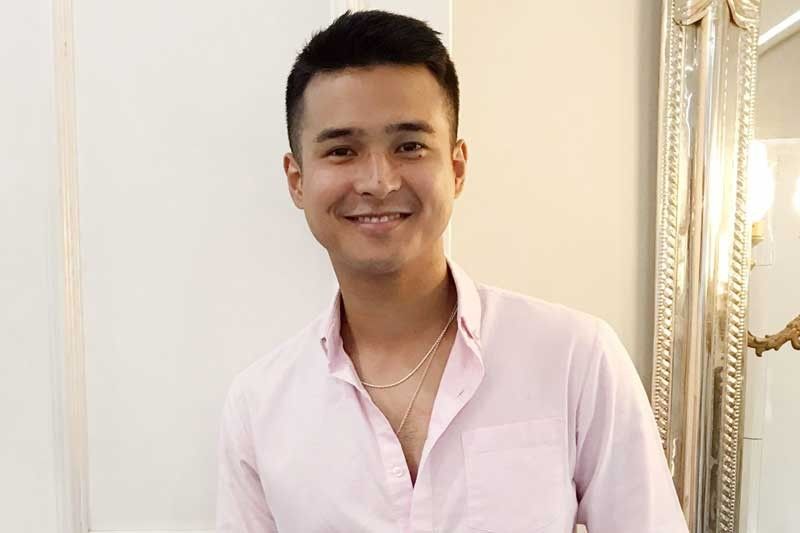 'I lost it when I was 17'
FUNFARE
-
Ricky Lo
(The Philippine Star) - May 25, 2019 - 12:00am
Sexy Talk with Finding You star Jerome Ponce
It was with the Kapamilya soap Be Careful With My Heart that Jerome Ponce (as the son of Richard Yap and the brother of Janella Salvador) made a mark in public consciousness.
"I was a greenhorn then and I didn't know anything much about showbiz," said Jerome, son of retired actor Jessie Delgado. "I was using my real surname Porciuncula and the ABS-CBN guys thought it was too long and hard to remember so they shortened it to Ponce."
"Perfect," said Avel Bacudio, Jerome's manager. "Bagay sa kanya."
In his latest movie (opening on Wednesday, May 29), Regal Entertainment's Finding You, Jerome plays Nel, a social media journalist afflicted with a rare condition called hyperthymesia (the opposite of amnesia) who remembers every detail of every moment of his life.
"I am like Nel in a way because I can recall, especially important moments in my life," admitted Jerome.
You know, such as when at 17 (about the time he joined showbiz), he left home and embarked on his own, much to the dismay of his father.
"We are okay now," clarified Jerome who has bought a nice home worth a few millions ("From my savings") for him, his mom and three of his six siblings ("I have maybe six half-siblings; my dad kasi loves to see children around"). But he turned "amnesiac" when asked to whom he lost his innocence when he was 17.
A Gemini, Jerome is turning 23 on June 4. He stands 5'11"; weighs 168 lbs.; and wears medium-size shirt and briefs, and size-10-11.5 shoes.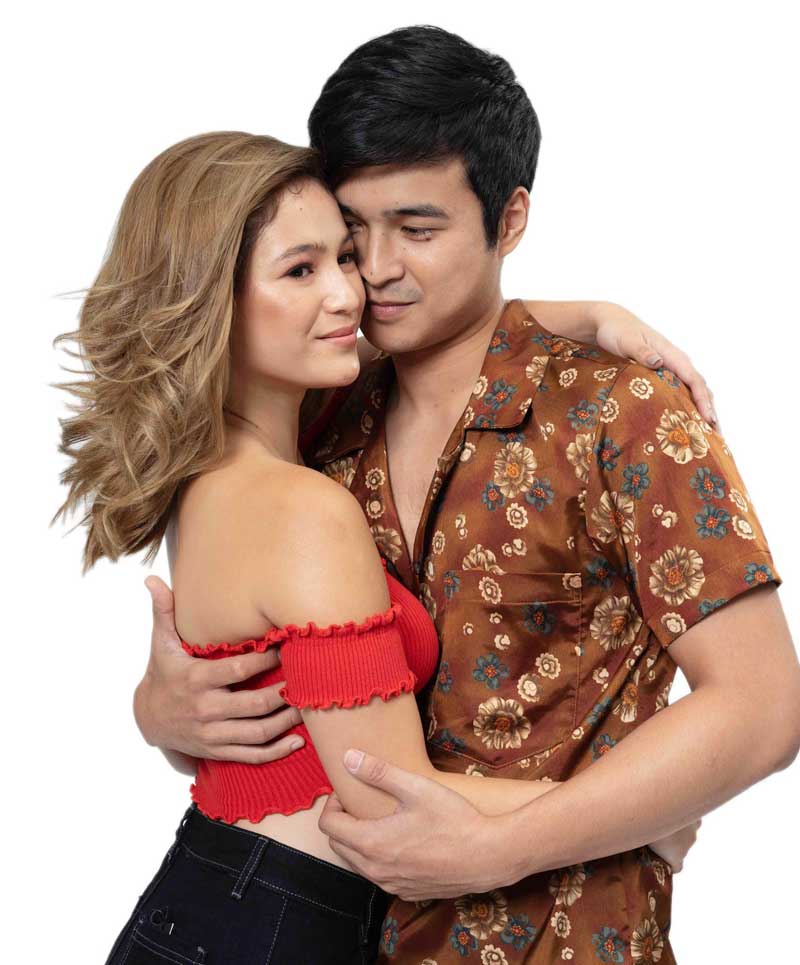 Jerome in a publicity photo with Barbie Imperial in Regal Entertainment's Finding You, opening nationwide on Wednesday, May 29. Directed by Easy Ferrer, it also stars Jane Oineza, Claire Ruiz, Kate Alejandro, Paeng Sudayan and Jon Lucas.
What is sexy to you?
"It's something interesting na parang in a snap, it catches you. Something that feels like love at first sight."
When do you feel sexy?
"After a new haircut at kapag bagong ligo."
What part of your body do you consider sexy?
"My eyes. I am observant; mahilig akong tumingin. I can flirt with my eyes."
What part of a girl's body do you find sexy?
"The butt."
Sexiest time of day?
"Early morning, as soon as I wake up."
Sexiest part of the house?
'The kitchen. It's nice to watch people cooking, sometimes some of them topless. Hahaha!!!"
Sexiest food?
"Dynamite, 'yung may sili with cheese inside. Yes, I'm basically Bicolano, mahilig sa sili. I was born in Naga City but I didn't grow up there." (His dad is retired actor Jessie Delgado, a Bicolano.)
When did you lose your innocence?
"When I was 17."
To an older woman, younger woman or woman your age?
"Older woman. It happened so fast I don't remember how it felt."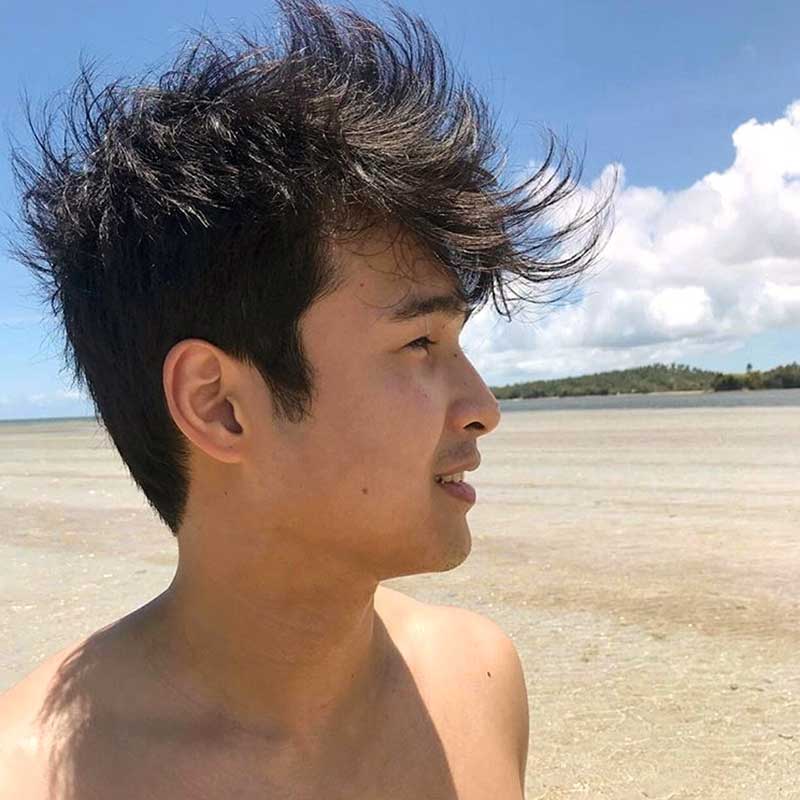 Lights on or lights off?
"Lights on."
How's your love life?
"Happy and contented." (His girlfriend is volleyball player Mica Reyes.)
How's your sex life?
"Ha? I don't know. Hahaha!!!"
Sexiest song?
"Mine (by Bazzi) and Careless Whisper."
Sexiest movie that you have seen?
"Red Sparrow."
Sexiest clothes?
"Pajama and sando, dapat silky."
Sexiest animal?
"Lion."
Sexiest perfume?
"Calvin Klein (blue)."
Sexiest flower?
"Sunflower."
Sexiest car?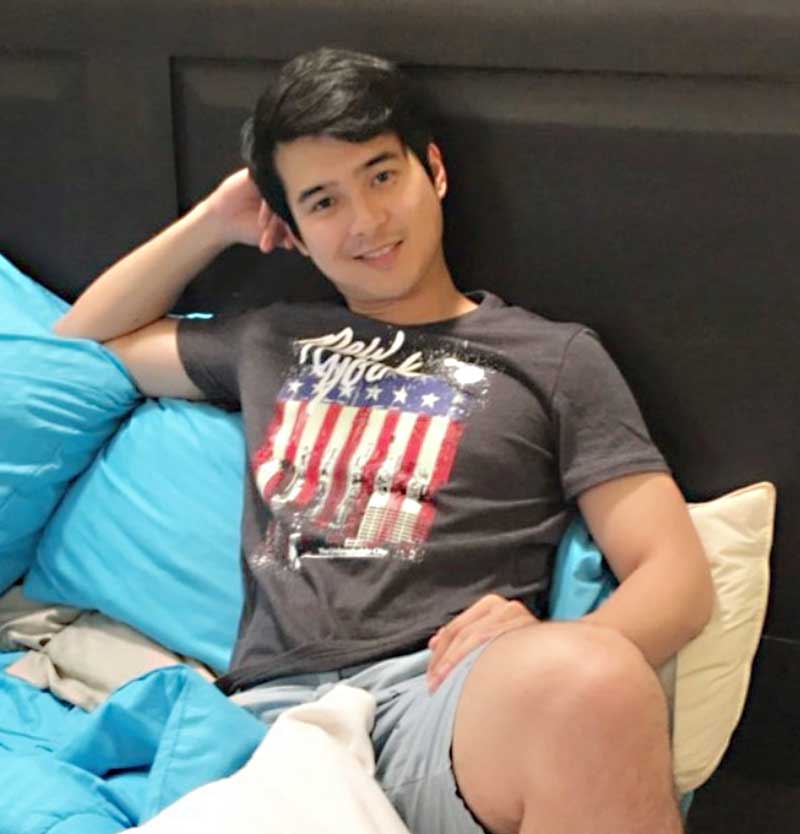 "Mustang." (He drives a Fortuner.)
Ever received any indecent proposal?
"None. Nobody would dare."
There are many temptations in showbiz…sex, drugs, etc. How do you avoid or resist them?
"Not my trip."
Sexiest scene you have seen in a movie?
"In Red Sparrow showing two ballerinas, a male and a female, in a sauna scene. Very intimate, enhanced by the smoke around them."
Sexiest scene that you have done?
"None yet. I've done kissing scenes pero mild lang."
Sexiest thing that you have done to yourself?
"I haven't done anything like that…yet."
Sexiest thing that you have done to or with somebody?
"Formal dinner in a place na super-setup, full of flowers with a violinist playing. Sexy 'yun, di ba?"
Sexiest fantasy?
"Waking up to my (future) wife wearing lingerie."
Three women that you find sexy?
"Angel Locsin, Anne Curtis and Iza Calzado."
'Must-listen-to' shows
• Tune in to Dr. Gary Sy (photo) for Gabay sa Kalusugan on Facebook live every Saturday at 8 p.m. Or visit his clinic, The Life Extension Center for Health & Wellness at the Third Floor of Bell-Kenz Tower, #127 Malakas Street, Central Diliman, Quezon City (at the back of Philippine Heart Center). Clinic hours are from 9 a.m. to 6 p.m. Monday thru Saturday. Consultation strictly by appointment only. Contact numbers: landline 911-1314/400-4205 or celfone 0917-5777675.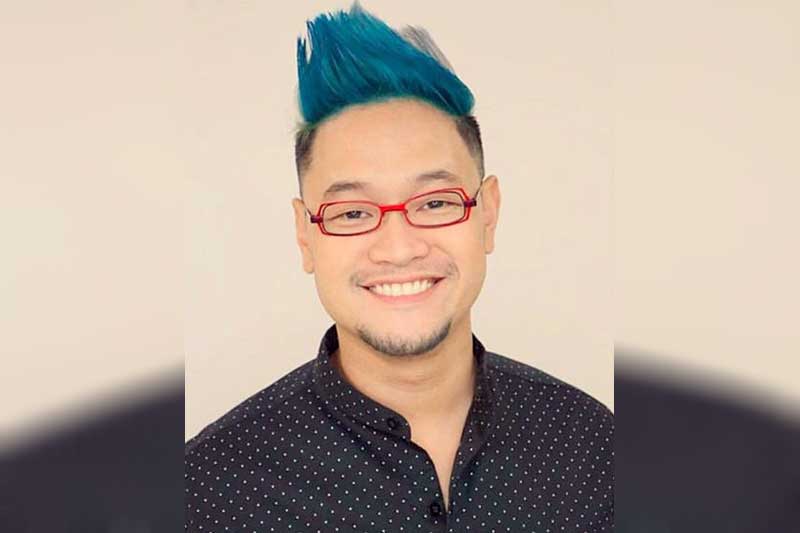 • If you enjoy Mr. Fu's (photo) column in Bulletin Today like Danny Dolor and I do, you will enjoy him even more on his YouTube Channel show WTFU. Mr. Fu has a unique way of dishing out juicy items. Favorite portion is "complete the sentence" which is full of sexual innuendos.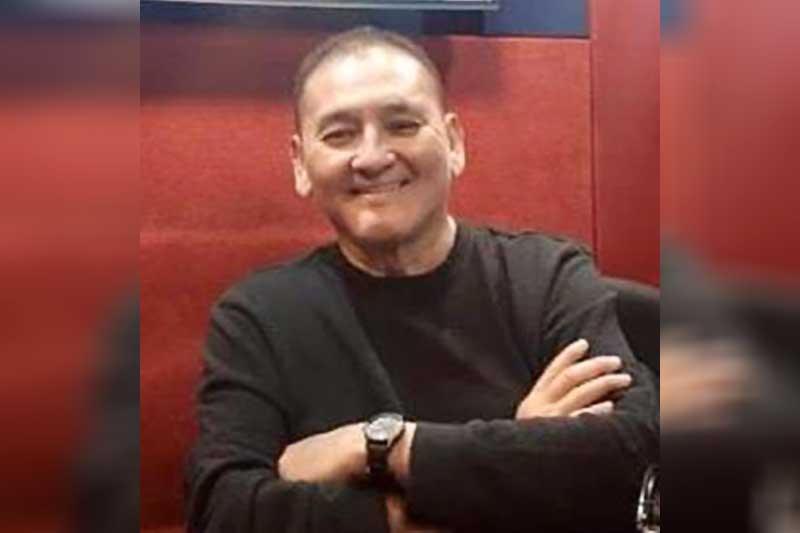 • Richard Merk (photo) has a new program called OPM Sa DWIZ 882 every Sunday, 1 to 2:30 p.m. Richard will tell you everything you want to know about OPM complete with accompanying songs.
(E-mail reactions at rickylophilstar@gmail.com. For more updates, photos and videos, visit www.philstar.com/funfare or follow me on Instagram @therealrickylo.)