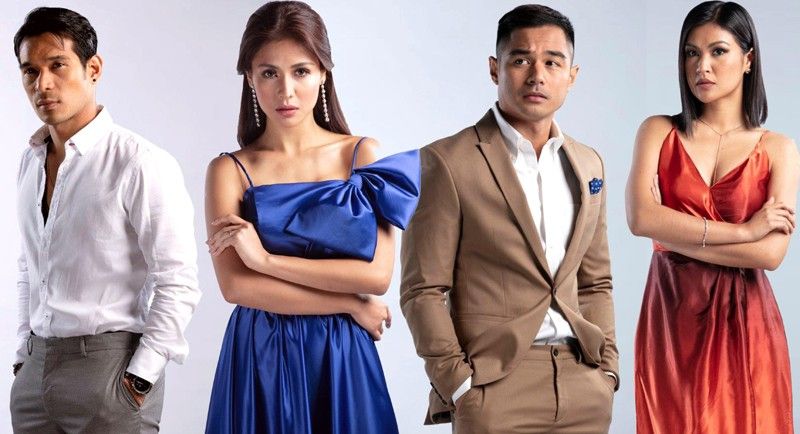 Premiering this afternoon is the GMA searing drama Dahil sa Pag-ibig, directed by Ricky Davao (with Lore Reyes as associate director) starring (from left) Pancho Magno, Sanya Lopez, Benjamin Alves and Winwyn Marquez.
What they did (and didn't do) for love
FUNFARE
-
Ricky Lo
(The Philippine Star) - May 20, 2019 - 12:00am
The subject is love and much more — betrayal, vengeance, etc.
The characters of Dahil sa Pag-ibig, the GMA soap which premieres this afternoon, is expected to resonate with lovers of any age. Directed by Ricky Davao (with Lore Reyes as associate director), the searing drama stars Benjamin Alves, Winwyn Marquez, Pancho Magno and Sanya Lopez.
Benjamin plays Eldon, an OFW in Saudi Arabia who commits a crime that lands him in jail. Sanya plays Mariel, his wife left desperate in the Philippines trying to earn the required "blood money" to bail Eldon out. Winwyn is Portia, wife of Eldon's employer, who is bent on keeping Eldon behind bars. Pancho is Gary, Mariel's former lover, who offers her an indecent proposal.
Let's see what the four stars did or didn't do in the name of love.
What is your present "state of the heart"?
Sanya: I'm happy and contented right now. In love and happy with my career. If ever (Mr. Right) comes along, 'yung talagang mag-papasaya at magpapa-in-love sa akin, he is welcome anytime. I'm not closing my door.
Pancho: My heart is in love right now. Happy and fulfilled. Marriage is a wonderful thing. (He's married to Max Collins.)
Winwyn: I'm happy being single. I'm experiencing new things alone like traveling and doing different character roles. (She has broken up with Mark Herras.)
Benjamin: I'm not broken-hearted; my heart is beating. (He has broken up with Julie Anne San Jose.)
Have you ever been broken-hearted and how did you deal with it?
Sanya: Never pa ako nagka-boyfriend so I haven't had that kind of experience. I don't know how it feels and I don't want to know. If ever, I want my first boyfriend to be my last boyfriend. But I am not in a rush.
Pancho: Yes. I got depressed for like a day or two. But I was so persistent and tried my best to win her back. Luckily, it worked the second time around. If you love someone, pursue that person and give it your best shot.
Winwyn: Of course, I've been broken-hearted…recently. Everyone knows about it. Ang coping mechanism ko, I diverted my attention to K-Dramas and K-Pop. I listened to BTS the whole time. It's such a nice world to be in because there's so much positivity so it helped me cope with my heartbreak.
Benjamin: I've been broken-hearted. How did I deal with it? Pick up the pieces because that's the only thing you can do.
What is the craziest thing that you did for love?
Sanya: I fought with my brother (Jak Roberto) for the sake of love. Siya lang naman kontrabida sa buhay ko. (Laughs) Something like that. I thought "that guy" was "the one" so I introduced him to my kuya. You know how it feels when you think you are "going there" at kinontra ka niya. So up to now, I'm still single.
Pancho: I like surprises. Like there was one time that Max fell asleep in the car and did not know that we were already in La Union. All along, she knew that we were just going to Greenhills to eat.
Winwyn: My dad (Joey Marquez) didn't know that I had a boyfriend for one year. Tinago ko kasi takot ako. I think love na 'yon sa boyfriend ko noong time na 'yon.
Benjamin: I moved somewhere else. I left the country.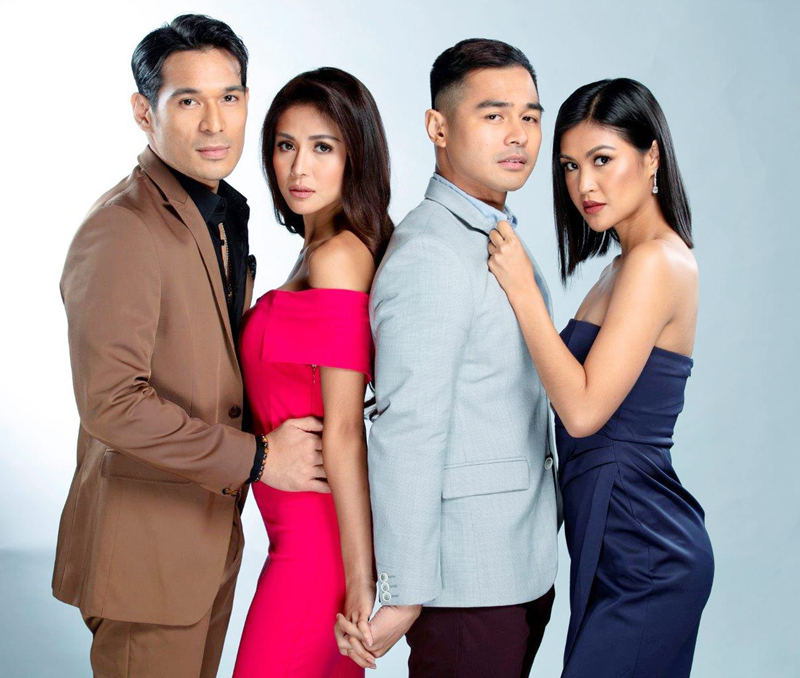 Among the four, who are the broken-hearted, who is happily married and who has never had a boyfriend?
How do you know that you are in love?
Sanya: Maybe if I am inspired in my work and he makes me happy every day. Siguro kung mas pareho kayong nagtutulungan sa isa't-isa. Siguro 'yun 'yung in love.
Pancho: If I can't stop thinking about her, especially if I don't see her for a long time or we seldom see each other because of our hectic schedules. Sometimes, I do experience separation anxieties.
Winwyn: When you're ready to sacrifice your time for that person.
Benjamin: I think when her needs are more important than mine.
What would you sacrifice in the name of love?
Sanya: As of now, it's hard to say. But when the time comes, hangga't sa makakaya kong ibigay, ibibigay ko. But of course, I will leave something for myself because nobody can love you more than you can love yourself.
Pancho: Actually, my life…in the sense that sometimes you forget about yourself and think only of the person you love. I know it's hard but if you really love someone that much, then you must be willing to do whatever it takes.
Winwyn: Time.
Benjamin: My own happiness.
To Sanya, do you need to get the approval of your Kuya Jak kung kelan ka dapat magka-boyfriend?
Sanya: Right now, he just lets me be. He told me, "You are old enough to decide for yourself and to protect yourself. I am just here to guide you. Kung mayroon kang kailangan, I'm just here." Tapos sabi niya, "Huwag ka lang sasaktan nung lalaki."
Still to Sanya, isn't anybody sending you "feelers?"
Sanya: Hindi ko alam kung nagpaparamdam. Maybe they are just being nice. Ayokong mag-assume. May mga ganoon kasi, baka akalain assuming tayo. Pero marami namang nice sa akin. (Laughs)
To Pancho, how is married life so far?
Pancho: Honestly, we hardly see each other these days because we are both busy. She's doing Bihag and we work alternate days…mine is M-W-F and hers is T-TH-S. We get together only on Sundays. When we have free time, we plan to go abroad. That's our dream talaga.
Still to Pancho, how do you make time for each other?
Pancho: Of course, ginagawan namin yan ng paraan. Minsan kahit yung mga three hours na pwede kami magkasama, OK na basta we spend quality time together by either having a good meal, or working out or sometimes just talking to each other. Of course, 'yung Sunday hindi pa din nawawala 'yung going to church then we eat out or pag may time pa we can watch a movie together.
To Winwyn, how fast can you recover from a breakup? Aren't you afraid to love again?
Winwyn: You wouldn't know how fast you'll recover. It depends on how you deal with it. It depends if you'll stay in that position. Nasa sa iyo 'yon kung gusto mong mag-move on or hindi. No, I'm not afraid to fall in love again but you have to fall in love when you're ready and dapat hindi pilitin.
Same question to Benjamin.
Benjamin: I don't think you should be afraid but I think you should take your time with it. You shouldn't be afraid but you should know when. I think if you're getting scared, then you're not ready. It's not fast, it's never been fast. You need a specific time.
Briefly noted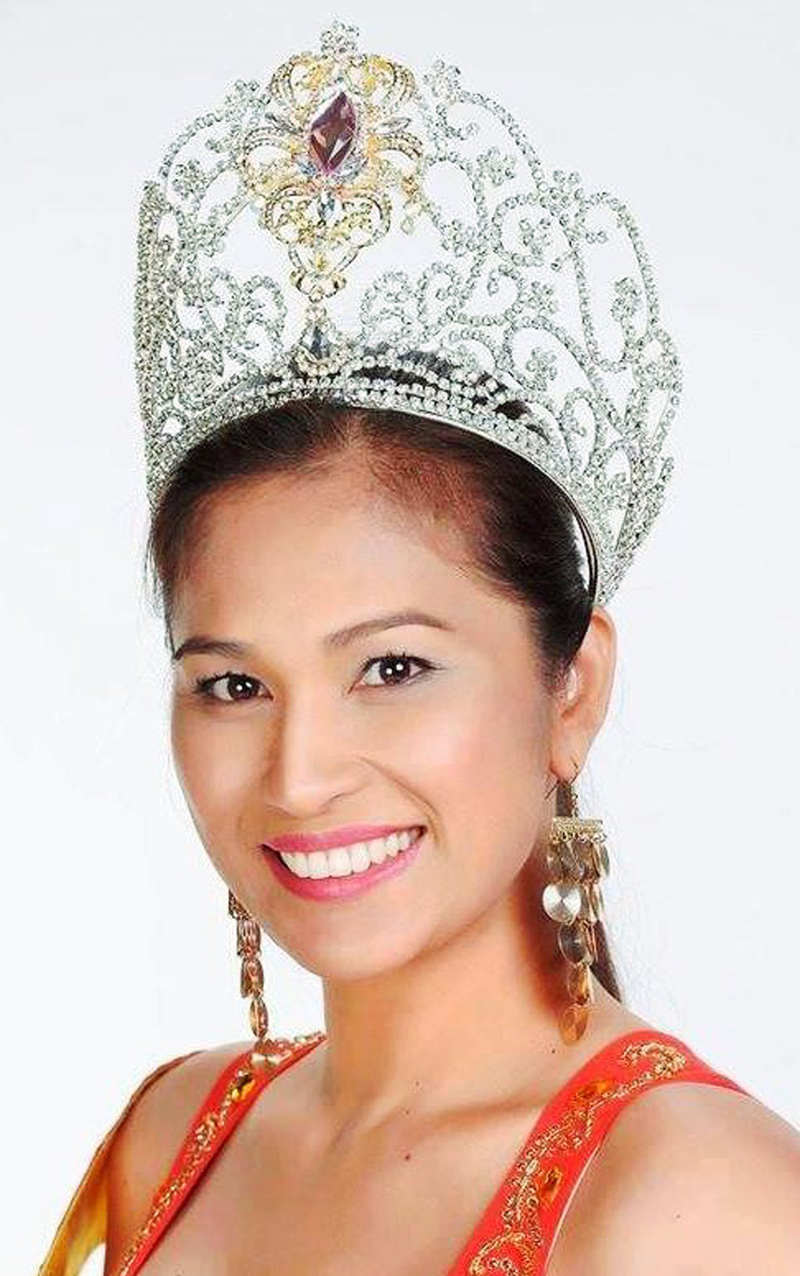 Ina Alegre Cruz
• Ina Alegre Cruz won as mayor of Pola, Oriental Mindoro, garnering 10,536 votes over her rival Ama Aranas with 6,061 votes. Ina served as vice mayor of Pola from 2016.
She's an indie actress, a television and print ad model, magazine publisher and film producer. Her Comguild Productions' 2007 Metro Manila Film Festival (MMFF) entry, Banal, won Best Director for Cesar Apolinario and Best Original Story (Apolinario and Mac Cruz). Banal competed in international film festivals in Paris and Hong Kong in 2008.
Ina was 2015 Mrs. Universe Philippines and vied in the 2015 Mrs. Universe pageant held in Minsk, Belarus, where she emerged as a finalist and was named Mrs. Superstar. — Reported by Celso de Guzman Caparas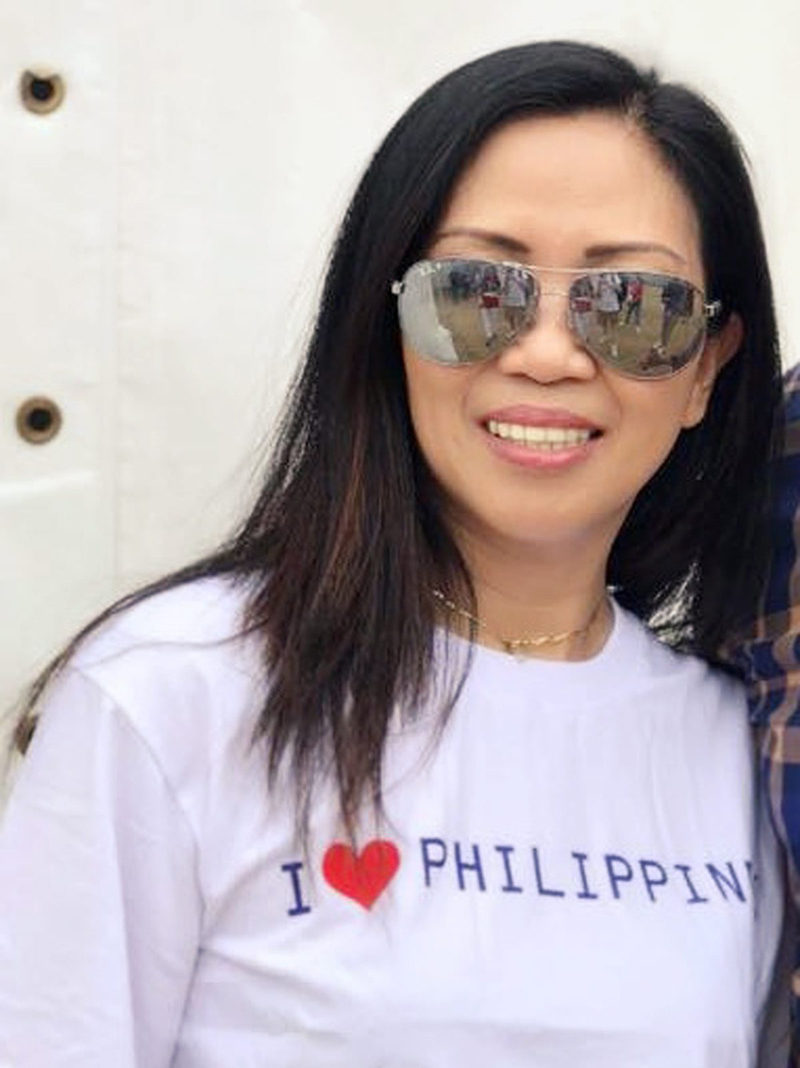 Cynthia Alacanta-Barker
• Reelected Filipina councilor Cynthia Alacanta-Barker is now a deputy mayor of Hertsmere.
Her arts and politics dominion has apparently expanded when Barker, the very first reelected Filipina councilor in the United Kingdom, was recently nominated and eventually won as deputy mayor of Hertsmere, a local government district in Hertsfordshire, England.
In a social media message, Barker said that she was voted as a deputy mayor in a closely monitored meeting and election. "I was proposed as a deputy mayor of The Worshipful Mayor of Hertsmere and in the meeting, I was chosen as deputy mayor," said Barker.
Being the deputy mayor, Barker is still the councilor of both Elstree and Borehamwood boroughs, two of the most important towns in the district.
Barker is still the one who watches over Elstree Studios, the locations of many hits like Indiana Jones, Star Wars, Harry Potter, James Bond movies and TV shows such as Who Wants to be a Millionaire, Big Brother, etc. — Reported by Boy Villasanta
(E-mail reactions at rickylophilstar@gmail.com. For more updates, photos and videos, visit www.philstar.com/funfare or follow me on Instagram @therealrickylo.)