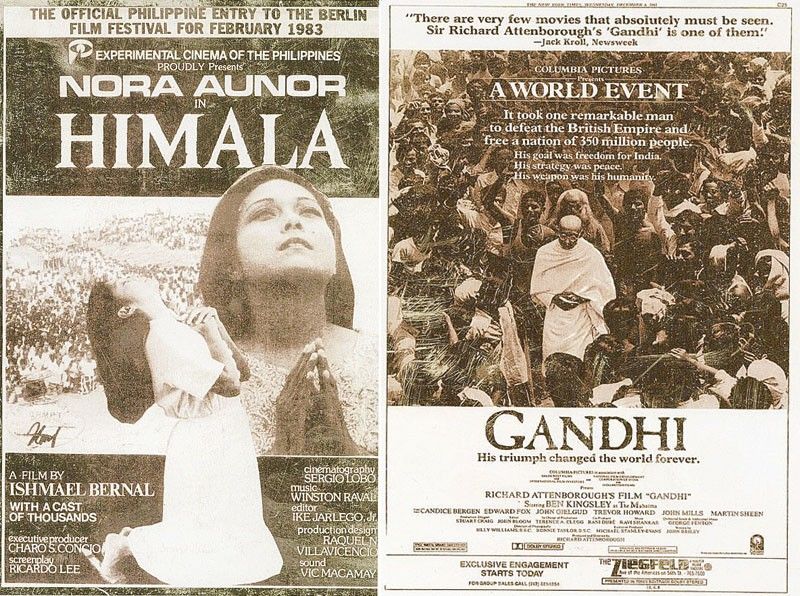 Himala(left), opening film…Gandhi, closing film
MIFF '83: Festival for a Cause
REMEMBER WHEN?
-
Danny Dolor
(The Philippine Star) - April 21, 2019 - 12:00am
Festival for a Cause. That was the slogan of the Manila International Film Festival (MIFF) '83, from Jan. 24 to Feb. 4.
All its earnings were turned over to the Ministry of Social Services and Development. The move was to give social dimension to the concept of filmfest, the first of its kind. Primary target was to help the deprived and disabled.
Some 300 films from all over the world joined MIFF '83, falling under several categories: Competition, exhibition, market, classic, focus on Asia and Filipino cinema.
The official entries of the Philippines in the competition category were Peque Gallaga's Oro Plata Mata and Marilou Diaz Abaya's Moral.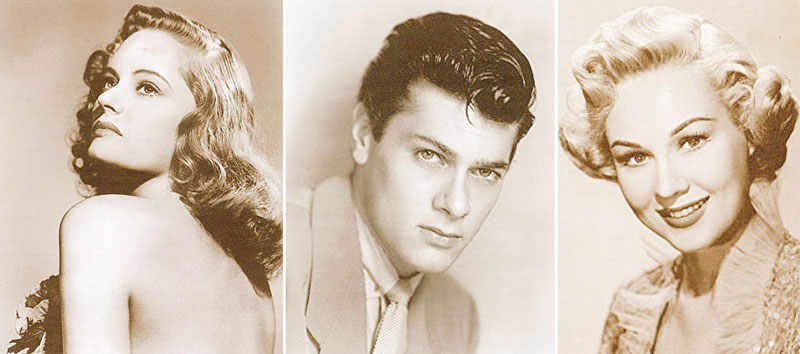 Alexis Smith, Tony Curtis and Virginia Mayo
MIFF '83 opened with Ishmael Bernal's Himala and closed with Sir Richard Attenborough's Gandhi.
Seen at the various functions of MIFF '83 were international stars like Alexis Smith, Virginia Mayo, Tony Curtis, Robert Duvall, Michael York, Fabio Testi, Jeremy Irons and Virna Lisi.
The First Lady, Imelda Romualdez-Marcos, was the overall chair of MIFF '83, assisted by DSWD Minister Sylvia Montes and director-general Johnny Litton.
The filmfest lasted for only two years, 1982 and 1983. — RKC