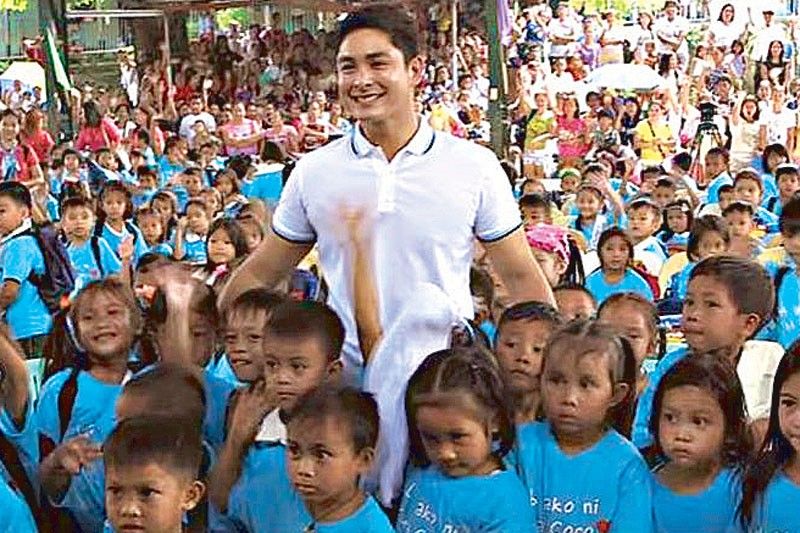 FPJ's Ang Probinsyano lead star Coco Martin with the students of Paradise Farm Community School
Experience how to be Cardo in Probinsyano escape room
KAPAMILYA DAY
-
Kane Errol Choa
(The Philippine Star) - October 20, 2018 - 12:00am
I love the thrill of finding clues and solving mysteries under time pressure in escape rooms. So when I heard that Left Behind is offering the FPJ's Ang Probinsyano escape room, I had no second thoughts trying it out.
After all, as a huge fan of the series, I believe it would be a great experience to feel the life of Cardo and his heroic adventures for a thrilling 30 minutes in the FPJ's Ang Probinsyano escape room at Vertis North.
Before entering, we were briefed about the mission — help Cardo and the rest of Vendetta prevent a terrorist from wreaking havoc in the city. As the game started, we instantly switched to battle mode and put in our minds that people were counting on us to protect them.
The game was indeed a rush. Initially, our group got stuck in solving the first few challenges, but eventually got into the groove. It also required a lot of team effort, just like how Cardo and Vendetta do it when they take down their opponents.
We solved almost every challenge, but as soon as we got our hands on the final clue, the buzzer already rang — our time was up!
We lost the game, but it was fun and nothing short of exciting. FPJ's Ang Probinsyano escape room is highly relatable if you are a loyal viewer since the clues are anchored on the show's characters. For only P250 (P350 on weekends), everyone can experience how Cardo solves the most difficult crimes and saves countless of lives.
The FPJ's Ang Probinsyano escape room, which is under ABS-CBN's partnership with Left Behind PH, is only one of the series' offerings in celebration of its third year anniversary.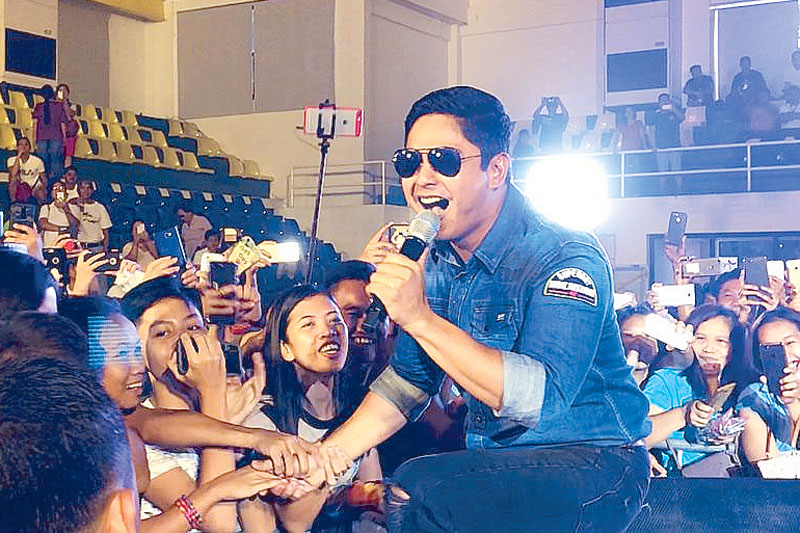 Coco serenades the crowd in Malolos, Bulacan for the Sorpresaya Truck event of ABS-CBN TVplus
Aside from the escape room, there is also a 4D interactive theater game at the newly opened ABS-CBN Studio Experience in Trinoma malls in Quezon City. Each person will be given a tablet that will serve as a joystick in playing a Probinsyano-inspired patintero game inside the 80-seater Kapamilya Theater.
Experiencing FPJ's Ang Probinsyano is surely a welcome treat for viewers. Since 2015, the show has brought valuable lessons and highlighted Filipino values like love for family and patriotism that resonated with audiences. It recently recorded its all-time high national TV rating of 47.2 percent, according to Kantar Media. It is also a constant trending topic online, with its meme-worthy moments that have captivated the online community.
More than the numbers and trending topics, the show brings inspiration through its public service efforts. It has helped several organizations, including Lights Ministry and Paradise Farms Community School, whose members thanked the series for continuously inspiring children. The cast also personally thanked fans from various provinces via ABS-CBN TVplus' Sorpresaya Truck, where they celebrated the show's anniversary with a concert treat.
The show is also noted for reviving the careers of actors, comedians and performers such as Mark Anthony Fernandez, Whitney Tyson, Mystika and former child star CJ Ramos, who are all thankful for the chance the series gave them to bring their lives back on track.
FPJ's Ang Probinsyano's influence truly transcends television. It has mastered the recipe of a phenomenal teleserye that tells the simple yet meaningful story of ordinary Filipinos. With its impeccable storytelling, Ang Probinsyano has cemented its spot in the hearts of many Filipinos.