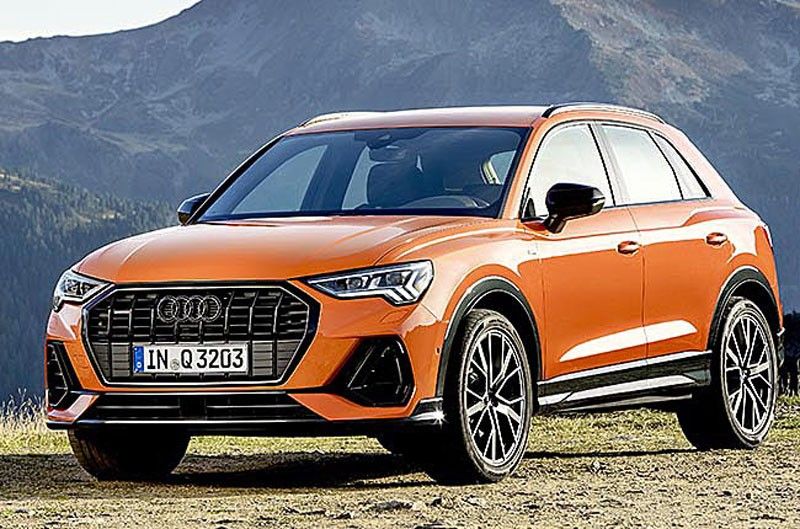 A thing of beauty: The Audi Q3
The cockpit rocks and the ride is smooth
Kathy Moran
(The Philippine Star) - March 16, 2020 - 12:00am
MANILA, Philippines — An Audi is an Audi that means it works like a smooth operator on the roads of Metro Manila and even the nearby provinces. It was in late 2019 that Audi launched the award-winning 2020 Audi Q3 in Makati City.
When I first laid eyes on the Audi Q3 I asked myself, what makes it so special?
Well, for starters the second generation Q3's body is bigger by 10cm, better-proportioned and a lot roomier than before.
And, the best part is the infotainment moves to a touchscreen. No more dials for the driver: every model has the 'Virtual Cockpit' TFT screen.
The Audi Q3 I got to check out had a 1.4L TFSI 4-Cylinder Petrol Engine with a 7-Speed S-Tronic Transmission. It has made the Q3 gentle for suburban driving — perfect.
"In its second-generation form, the Audi Q3 appears not only visually more confident, but is also roomier and more versatile. It has great all-around talents," said Audi Philippines head Benedicto Coyiuto at the launch. "The all-new Q3's introduction definitely strengthens our position in the country's luxury SUV segment. We are quite excited to have this model in our lineup."
Powering the all-new Q3 is a 1.4-liter, inline-four, turbocharged gasoline engine. The engine is mated to a seven-speed, S-tronic dual-clutch transmission. The all-new Q3's array of safety features and driver assistance systems include electronic stability control, electromechanical power steering, hold assist, hill descent control, park assist with parking aid plus and a rear-view camera.
Tech a look inside
The interior design of the all-new Q3 continues the dynamic look defining its exterior. The architecture of the dashboard echoes that of Audi's parent-class models as it also harmonizes with the digital operating concept. Just like in Audi's top-of-the-line models, the all-new Q3 features the Audi Virtual Cockpit and a 10.1-inch MMI touch display which is compatible with Android Auto and Apple CarPlay. Numerous infotainment solutions from the full-size segment connect the compact SUV with its environment.
Its central element is the MMI touch display, which is almost imperceptible against the high-gloss black glass-look surround when it is in a deactivated state. With an octagonal shape, it echoes the motif of the Singleframe grille, and is bordered by a wide chrome strip. The driver can call up to two different views on the screen, including a "dynamic" screen where the engine and road speed can be seen in square instruments which have red graphical elements.
What I liked much about the cockpit is that it's all screens now — that is Audi's Virtual Cockpit TFT screen infront of the driver.
The central screen is great. Its got finer resolution and is neatly integrated into the dash rather than perched on top. The screen system is cloud-connected as standard, so you get accurate real-time traffic and the like. It uses the same network to set up a wifi hotspot in the car for everyone's devices.
On the touchscreen, it's hard to hit tiny icons with a jiggling finger, so it might be a good idea to use CarPlay or Android Auto. At least, the climate control retains actual knobs.
I must add that I did have much room for grocery shopping because the luggage compartment has also substantially benefited from the increase in size of the all-new Q3—it is the largest in the segment. The electric tailgate adds effortless access to the luggage compartment.
As we all know safety comes first and the second-generation Q3 offers bumper-to-bumper safety as it has achieved a five-star rating in the Euro New Car Assessment Program (NCAP), one of the most important automobile safety tests in Europe. The model has succeeded in the following categories: adult occupant protection, child safety, passenger protection and vulnerable road user protection.
The Q3 has also acquired the Insurance Institute for Highway Safety's (IIHS) Top Safety Pick Plus rating, where it scored "Good", the highest rating a car can achieve, in all crashworthiness tests. The Q3 has also won Readers' Choice of "Best Cars 2019" by German technical magazine Auto Motor und Sport.
Like, Like, Like
When I drove and took corners the front-drive Q3 TFSI rolls little and operates with a nice accuracy. It melds this with a ride that, though taut, isn't harsh or crashy, and copes well with roads that are not in perfect conditions or have lots of "lubak"
As I drove it in various road conditions the Q3s settled decently into a cruise.
Indeed, it is a very competitive crossover. And it's well-equipped and comes at a reasonable price — for all it's got.
And, as I have emphasized enough — trust Audi with its superb infotainment interface, unimpeachable cabin quality, and refined powertrains.
A ride like no other — in an SUV that I learned to love.
For information, call 87270381 or 09178139064 or visit Audi showrooms in Greenhills, Global City, Westgate Alabang and SM Seaside City Cebu.