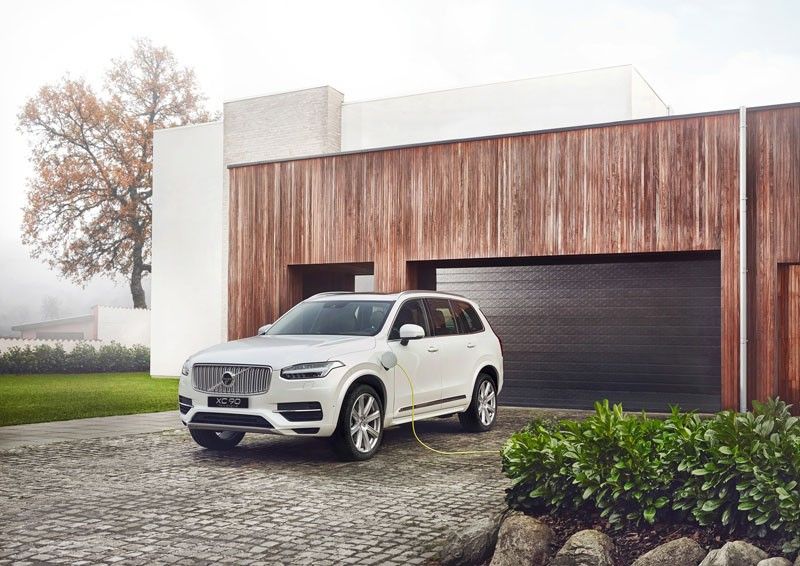 Tech in motion: Volvo XC90 gets charged; has a hi-tech cockpit and keeps you informed if you are too close to a vehicle ahead.
Mobility is electric and eclectic
Kathy Moran
(The Philippine Star) - January 13, 2020 - 12:00am
MANILA, Philippines — It was a cool December when I took the Volvo's XC90 T8 Twin Engine flagship SUV for a spin.
I was impressed because the Volvo XC90 plug-in hybrid electric vehicle has been named Mid-Size Luxury SUV of Texas by the Texas Auto Writers Association (TAWA), marking the fifth consecutive year a Volvo SUV has won a category or overall award from the 32-year-old media organization.
But more than the award I was impressed by the way the Volvo moves so fluidly in the streets of Metro Manila that I almost forgot I was behind the wheel of a relatively large more like a mom mobile for a family of kids who love activities SUV.
Recharged and refreshed for 2020, the Volvo XC90 is the Swedish luxury automaker's flagship model, equipped with the design, features, technology, utility and safety today's luxury buyers expect.
The flagship of the Volvo range, the XC90 T8 Twin Engine, has triumphed in the DrivingElectric Awards, being named Best Electrified Seven-Seater. It's the first honor for the plug-in hybrid version of the large SUV since it benefited from a series of performance, technology and styling upgrades that make it an even stronger proposition — including an increase of more than 30 percent in its all-electric driving range.
"The Volvo XC90 has long been the king of the large family SUVs, and in T8 Twin Engine plug-in hybrid form it makes transporting seven people in comfort very cost effective indeed," said Vicky Parrott, DrivingElectric associate editor. "The hybrid powertrain adds extra appeal to a model that's already established as a market leader: recent updates have freshened up its looks and improved its electric technology, ensuring it stays at the front of the class."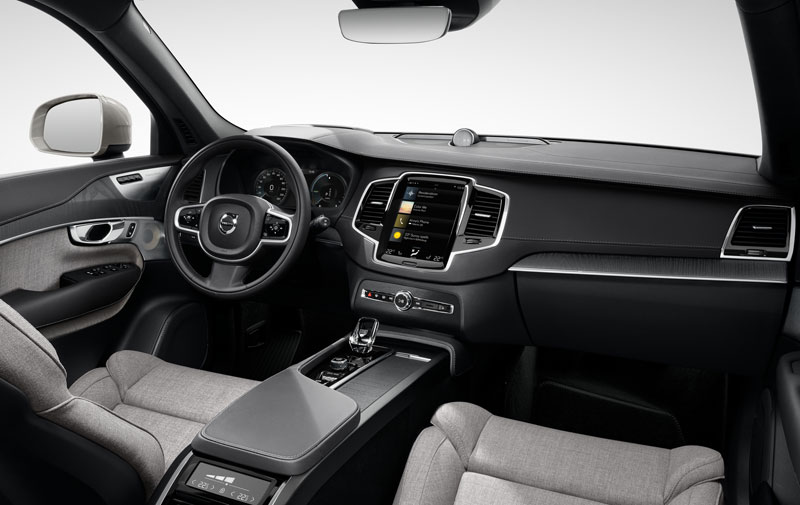 Improved all-electric performance
With the high-tech features this SUV boasts I was more than excited to see just how fuel-efficient being behind a hybrid in the traffic-laded streets really is.
The improvements introduced to take the XC90 into 2020 include an increase in the capacity of the T8 Twin Engine's high-voltage lithium-ion battery from 10.4 to 11.6 kilowatt hours. The result is an increase of more than 30 percent in the car's pure-electric driving range, from 21.7 to a maximum of 28.6 miles, which means the XC90, can complete typical commuting journeys with no exhaust emissions or petrol consumption.
Then there is the engine. The XC90 T8 Twin Engine is also exceptionally efficient for a large seven-seat SUV: it offers CO2 emissions from just 52g/km with combined cycle fuel economy of up to 113.0mpg. This, in turn, contributes to low running costs with less money spent at the pumps.
That's a lot of electric tech-jargon to chew on, but what I did experience is how the electric power kicked in whenever the XC90 came to a hault — and in EDSA traffic that was quite often. Each time it kicked in the SUV seemed to come to a hault and I could hear the car running on electric power, lessening any emissions from the fuel to the environment. Definitely a plus in my books.
Desirable, Stylish and Practical
The technology used in the T8 Twin Engine versions of the XC90 in no way compromises the car's style or practicality and kept me tech happy even more. The cool, contemporary Scandinavian design has been further refined recently, with new treatments for the grille and front bumper, and new alloy wheel designs and paint color options.
The interior remains an object lesson in combining luxury, comfort and everyday practicality with the space intelligently used to accommodate up to seven adults with ease.
The T8 Twin Engine powertrain comes with a wealth of standard equipment features. These include all-wheel drive (via a rear-axle electric motor), power-operated tailgate, rear parking camera, LED headlights, leather upholstery, heated front seats with power adjustment, Sensus Connect connectivity system with nine-inch touchscreen, satellite navigation, voice-activated control, along with Volvo's City Safety comprehensive package of active safety systems.
Features dedicated to the T8 Twin Engine models include four-zone electronic climate control with a cooled glovebox, air-conditioning for the third row of seats, a 4.5-meter charging cable and a dedicated cable storage bag.
"This award is greatly appreciated because it recognizes how we are committed to giving customers the performance and efficiency benefits of electrified powertrains with no compromise in the qualities they expect of a Volvo — beautiful design, genuine desirability, exceptional safety provisions and supreme quality and practicality," said Kristian Elvefors, Volvo Car UK managing director.
Tech wins
There is so much to be said about the newer SUV on the streets of Metro Manila being high-tech. But when one of the oldest brands, like Volvo work to develop an SUV that uses more technology and electricity for a better environment tomorrow — I am thrilled.
What Volvo has done with the XC90 is a to create an SUV that has a confident and luxurious take on traditional Scandinavian design. The exterior has a strong stance with a subtle, timeless quality and balanced proportions, while the interior is a masterful composition of relaxing design, beautiful materials. Add to that look the latest technology, So, I sat behind what is an SUV that perfectly blends design and the latest in technology — how fun and cool can that be.
Some of the highlights for 2020 that I enjoyed are the newly available six-seat configuration that provides easier access to the third-row seats, updated styling, colors, and finishes, and a new Tailored Wool Blend interior option that expands the definition of luxury.
The XC90 is also available in the Philippines as a 407 horsepower plug-in hybrid with over 400 miles of total range. Volvo's Intellisafe suite of driver assistance features comes standard, including Collision Avoidance by City Safety, Pilot Assist with Adaptive Cruise Control and Distance Alert, Oncoming Lane Mitigation with Steering Assist, Blind Spot Information System (BLIS), and Cross Traffic Alert with Autobrake.
When the environment we leave in wins — we all win and the Volvo XC90 does just that.
Drive on.