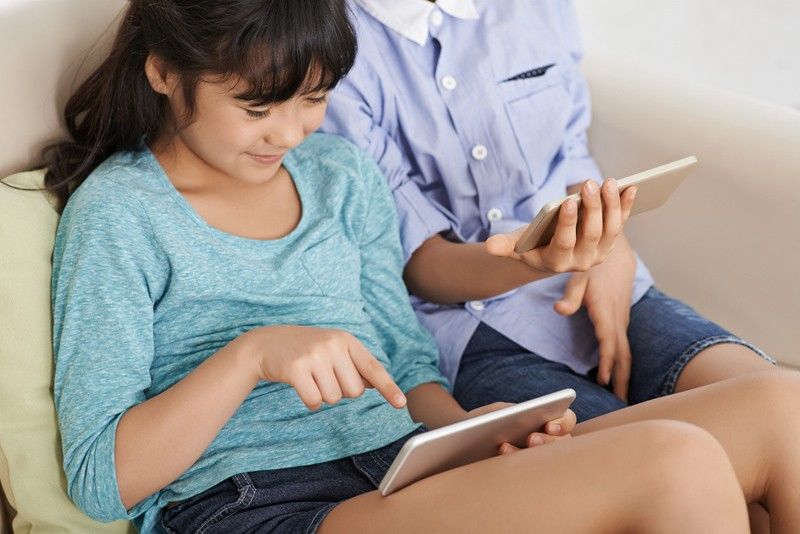 Factoring in their limited attention span together with their growing awareness on social and environmental concerns, it is crucial that Gen Zs find the right platform that can fuel both characteristics. Short-form videos can be one.
Creative Commons
How brands can communicate to Gen Z using short-form videos
SINGAPORE — Generation Z is the smartphone generation. In a 2019 survey conducted among 79,000 internet users aged 16 to 22 from 45 markets around the globe, 97% own a smartphone. On average, Gen Zs spend four hours and 15 minutes on screen a day.
While they spend more time on their smartphones, Gen Zs, on the contrary, seem to have lesser attention span on online content, according to Kantar China CEO Rana Deepender at the recently concluded TikTok Southeast Asia Creators and Content Marketing Conference at the Marina Bay Sands.
READ: TikTok connects creators and brands at first regional conference in Singapore
It's not all bad. "They are actually very good kids," said the Kantar executive during the panel discussion about the power of short-form videos.
"This is the generation that smokes the least, drinks the least… They are very environmentally conscious. So they also expect the brands to act responsibly," Deepender explained.
Factoring in their limited attention span together with their growing awareness on social and environmental concerns, it is crucial that they find the right platform that can fuel both characteristics.
Gen Z wants authenticity
In Southeast Asia, Generation Z is no different. "Kantar has done a study on Generation Z in Southeast Asia," said Chito Jusi, head of media at Kantar Singapore, in the same panel discussion.
"This is the generation that basically grew up with smartphones… They are never without a mobile phone. 75% of them would rather be in a mobile phone than, say, watch television, listen to the radio or read the newspaper," Jusi said.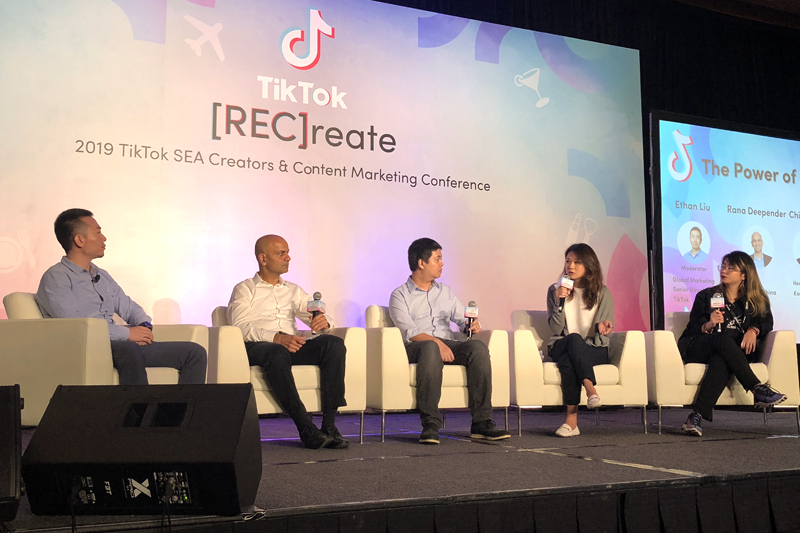 Moderator Ethan Liu (left), TikTok's global marketing senior director, with panelists at "The Power of Short-form Videos" discussion (from second left to right): Kantar China CEO Rana Deepender, Kantar Singapore head of media Chito Jusi, Mindshare Singapore associate director category lead Jamie Wang, and TikTok Content Creator Karina Boenardi. Philstar.com/Euden Valdez
When they do go online, Jusi noted that Gen Zs go for entertainment, but not just any kind of entertainment.
"They like authentic entertainment. When they see videos that are overdesigned, overpolished, when they sense it is pretentious, when they think it is meant to fool them into thinking that a product is way cooler than it should be, or a person is someone that he or she is not, then they basically break away from that and they just shut it off," he elaborated.
For Gen Zs, people on social media who are famous on their own merit are authentic. They can be pop culture geeks and experts, daredevils who love stunts, comedians and fresh talents. These are exactly the kinds of personalities who are gaining popularity on TikTok.
Present at the panel is Singapore-based TikTok content creator Karina Boenardi. As an emerging "TikToker" with hundreds of thousands of followers, Boenardi says that TikTok makes her life more colorful.
"In terms of creating content in TikTok, it's really fun and challenging at the same time. TikTok has two (video) formats: 15-seconds and 1 minute. I personally choose the 15-seconder than the 1 minuter because I get more engagement from people," Boenardi said.
Invited to represent Filipino TikToker creators is Argyl Camelo (@gylisgod) who is known for his signature humor, as well as some trending dance and lip sync videos.
"I have been a TikTok user for two years and it has helped me online career a lot. What I love most about it is its ease of use. Especially when it comes to editing, everything is there already," Camelo said in an exclusive roundtable for Philippine media representatives.
Power of short-form videos
As the app where every second counts, TikTok has become an appealing platform for Gen Zs since its launch in 2016, and global rollout in 2018, followed by its merger with Musical.ly. Majority of its users are Gen Zs in their teenage years, notably because the app has an age requirement of 13 years old and above, followed by those in their early 20s.
They discover content across a wide array of categories including pets, arts, cartoons, comedy, makeup, special effects, food, DIY, travel, music, games and sports.
Brands and marketers can use TikTok to their advantage, especially if they aim to better communicate with Gen Zs.
"It is very relevant because we know that attention is the essential ingredient for effective marketing and nowadays, it's just really hard to capture a consumer's eyes," commented Jamie Wang, associate director category lead at Mindshare Singapore.
As the fourth panelist at the TikTok conference, Wang identified what consumers—young and old—may want.
"They just want a story that is inspiring, interesting and easy to digest. And video is the best format to cater to these elements. So when making videos, keep it short, keep it concise and keep it simple. Fifteen to 30 seconds (length) are perfect," Wang said.
The video length can be used to tease a product or service, or used to create a series of videos for bigger campaigns.
Deepender backed this up as brand building, which allows marketers to innovate digital advertising and measure their results better.
"Metrics that are being set by campaigns are about clicks and conversion. What we are seeing is that the strength of a video is that it's very adaptable. It can do clicks and conversion, but really one of the things it does really well is engagement…
"We look at the amount of engagement, cool factor, the ability to communicate certain messages, or the ability to engage or interact with the audiences. It's much, much higher in short form videos," said Deepender.
TikTok has proven this time and again as it has become one of the most active and engaged online communities in the world.