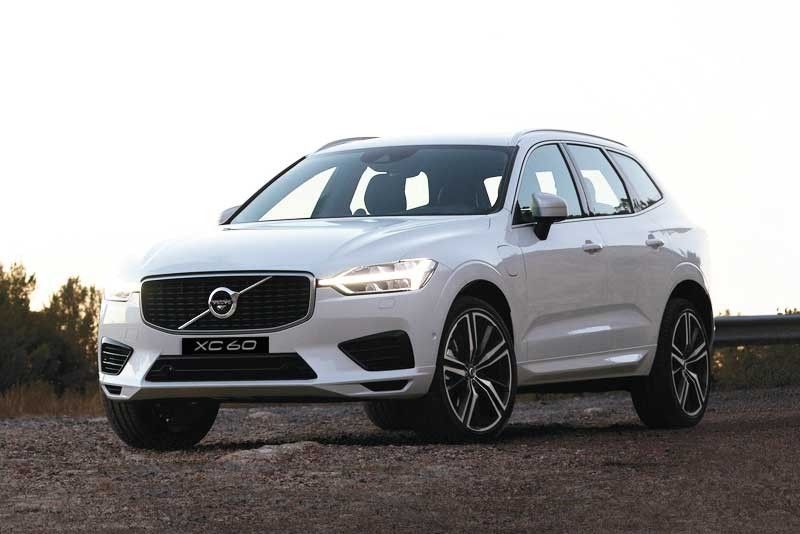 The XC60 – World Car of the Year
Technology in fast motion
Kathy Moran
(The Philippine Star) - February 4, 2019 - 12:00am
MANILA, Philippines — When I was asked if I would like to try out the Volvo XC60 — how could I say no to the car that was named "World Car of the Year Award" in 2018.
Sleek and stylish is just how the car appears on the outside. Powerful, exhilarating, intuitive and intelligent are what one experiences behind the wheel.
"The new XC60 is a testament to our commitment to designing dashing and dynamic SUVs that offer the latest in technology. The new XC60 is the perfect car for people with an active lifestyle," said Christopher Lee Yu, marketing head for Volvo Philippines. "Those who appreciate form and function will truly appreciate the impeccable blend of connectivity, safety, and design of the new XC60."
Safety always first
Volvo is synonymous to safety— it has always been. The new Volvo XC60, one of the safest cars ever made, comes loaded with features. The bells and whistles in this midsize premium SUV is not there merely for aesthetic purposes. The XC60's beauty is not just skin-deep as I got to experience first hand when I took the car for a drive over the weekend.
Here are five features that will make you fall in love the Volvo XC60 and everything we could want in a SUV.
Power without compromise — The new Volvo XC60 is powered by a light and efficient powertrain that is friendly to the environment. Coupled with a newly designed automatic eight-speed Geartronic transmission, the low-friction, turbocharged 2 liter four-cylinder engine is its heart so you can enjoy driving even in the toughest road conditions.
Added benefits of the diesel-specific Drive-E technology is the revolutionary i-ART direct fuel injection and twin turbos that provide clean, responsive, and efficient performance.
Intuitive user experience —The new XC60 offers innovations with intuitive interfaces that give you full control. This means that the tech behind the system makes your life easier and more comfortable on the road with audio systems and apps that inform and entertain as well as connectivity that keep you in touch wherever you are.
There are physical switches, buttons, and knobs have all been moved into Volvo's 9-inch touch screen center display – a Volvo first – to make it easier for you to navigate climate or entertainment controls.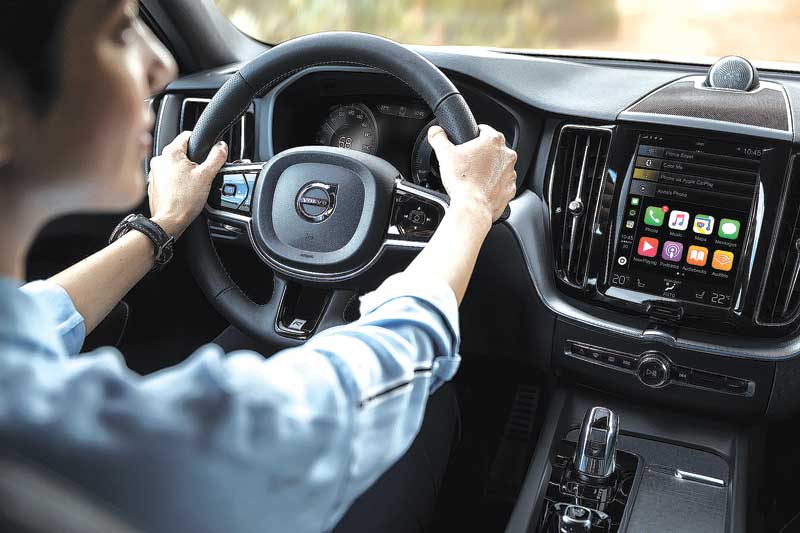 The cockpit of the Volvo XC60 is tech loaded
Tech that assists is evident in this SUV that is why things in the car are all made at the push of a button. As I drove the car I didn't really notice the cameras and sensors in the new Volvo XC60. But, I did find them useful when I needed to park as they kept me aware of hoe close I was getting to obstacle in the area. This is where the three features that make everyday life easier – Park Assist Pilot, 360° camera and Cross Traffic Alert – is on.
I know that I am in control of the SUV but at times I really felt that the car had a mind of its own in keeping me safe inside its cockpit.
How cool is that? Speaking of cool.
Cool Cabin — There is a cabin that stays cool as you drive. For me that is one of the most important musts for a good SUV to have. Volvo's unique Four-zone climate system makes sure that everyone in the car will be comfortable by allowing them to control their own temperature and air speed.
There is also the XC60's CleanZone system also allows you and other passengers to breathe in clean air. Aside from efficiently ventilating the cabin upon unlocking the car, the multifilter also reduces the levels of dust, pollen, chemical odors, and other particles. If the system detects harmful substances coming in, it will immediately shut the air intake, saving you from unhealthy air.
Scandinavian Design — There is that look about the XC60 that says clean and muscular that made me aware Scandinavian heritage. For starters there is the "Thor's Hammer" daytime running lights while the XC60's high-mounted taillights and dual tailpipes make this SUV a certified head turner. I must add that the seats are so comfy inside that one almost forgets that one is driving the scorching heat and heavy traffic.
Just drive
It is no wonder I had so much fun behind the cockpit of the XC60. Because not only did I feel safe I was comfortable and traffic and road clogs be damned. It was the seamless integration of these intelligent systems in this SUV that is distinctly handsome, exquisitely crafted, and clothed in excellence and quality that Volvo is known for.
The good news? The all-new Volvo XC60 SUV offers new feature that help keep safe.
There is the City Safety, which has been updated in the XC60 to include steering support, which engages when automatic braking alone would not help avoid a potential collision.
I also noticed how the car would nudge me a bit when I was out of line or if I would overtake at high speeds as if to tell me that I needed to stay safe and slowdown. Just perfect. This is called the Oncoming Lane Mitigation, which helps drivers to avoid collisions with vehicles in an oncoming lane. The system works by alerting a driver who has unwittingly wandered out of a driving lane by providing automatic steering assistance, guiding them back into their own lane and out of the path of any oncoming vehicle.
There is nothing more exciting to a driver like me than how the drive goes and the tech features that the Volvo XC60 has to offer — the destination is only a bonus.
For that weekend that I had the XC60 nothing seemed to matter more that that there were many roads ahead.
Fun, fun, fun.