AREIT releases 3-year investment strategy
December 2, 2021 | 8:30am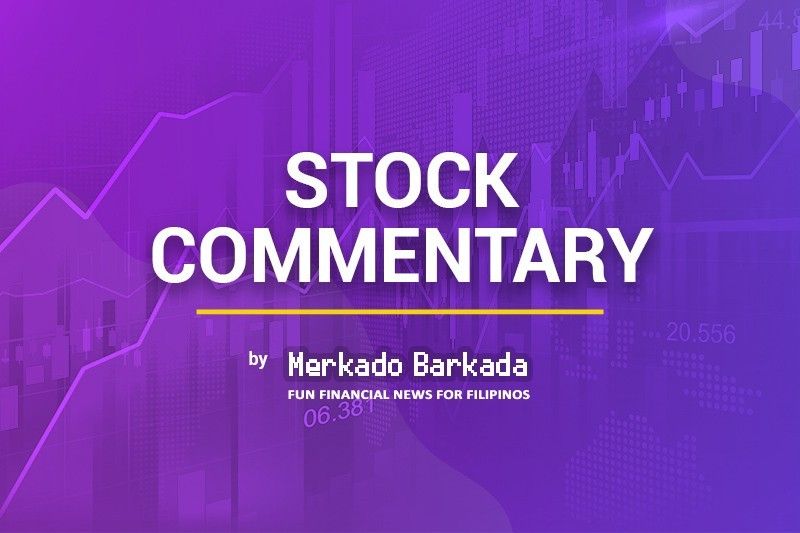 The relatively short investment strategy document (12 pages, including signature page, title page, table of contents, and 2 pages of notices) didn't have a lot to say that hasn't already been said, but it did lay it out in a very consumable format that should be quite approachable for anyone interested in AREIT [AREIT 43.65 5.93%] or the REIT sector generally.

Its goal is to 2x IPO AUM by end-2022: AREIT said that its goal at IPO was to double its assets under management (AUM) and market cap, from the initial P30 billion AUM and P33 billion market cap, to P60 billion AUM and P66 billion market cap in 2022. According to AREIT, it currently has P53 billion AUM, and according to my most recent quote (taking into consideration yesterday's bloodbath), it has a market cap of P66 billion (rounded up). AREIT said that it would achieve its AUM goal by "the end of 2022".

Adding assets in 2023/24: AREIT said that after it achieves its "double-up" goal in 2022, it plans to add 100,000 sqm of gross leasable area (GLA) in 2023 and 2024, which it believes will add between P20 billion and P30 billion AUM to its portfolio by the end of 2024. Banana for scale: AREIT's current GLA is 344,000 sqm. Not sure what kind of adds AREIT has in mind for 2022 to add at least P7 billion of AUM, but just the planned 2023 and 2024 adds are a 58% increase over its current GLA.

Funding strategy: AREIT said that the REIT law allows it to borrow up to 35% of its deposited property value, and that to date it has only borrowed 7.5% of its deposited property value; AREIT can still avail of the additional 80% of this borrowing allowance to fuel future acquisitions from its parent, Ayala Land [ALI 33.20 3.77%] or from third parties. (Let's be real, though, AREIT's probably not going to be buying from some non-Ayala firm.) While AREIT has said in the past that it intends to do a follow-on offering at some point and the 3-year plan does mention that equity may be used to finance expansion, it certainly seemed as though AREIT was looking to play down the equity side of the expansion equation in favor of talking up its unavailed debt allowance.
MB BOTTOM-LINE
AREIT continues to be the yardstick used to measure all Philippine REIT investment opportunities. Nothing in this report to get too excited about, but there's enough here to definitely keep investors interested in what might be to come.
At least AREIT's talking about acquisitions, portfolio growth, subsequent equity raises, and how it might use its debt to fully leverage its assets under management into dividend yield for investors. (Bagholders of DDMP [DDMPR 1.80] can only hope/wish for such action and a plan as detailed as this.)
As of this writing, Taking stock appreciation and dividends together, AREIT IPO holders are up over 70% in the 15 months since its first day of trading.
RL Commercial REIT [RCR 7.17 1.78%] and MREIT [MREIT 18.28 0.22%] are up 12% and 15% respectively since their IPOs in mid-September, and Filinvest REIT [FILRT 7.56 1.18%] is up over 11% since August, so it's not like the rest of the REIT sector has been sitting around underwater like DDMPR has.
Still, for those that jumped into this sector rather heavily after the initial success of AREIT (it was up over 25% by the time DDMPR's offer period started), all this time spent underwater has probably felt like an eternity, despite having been surprisingly short (just 8 months? wow).
The REIT sector still faces headwinds, though, and this most recent Omicron variant issue is probably the most pressing.
Sure, it looks like all the POGOs that left are being slowly back-filled by BPO firms (this has hurt some REITs worse than others), but the number of BPO workers doing work-from-home has skyrocketed and further trouble from the Omicron variant could aggravate this demand problem for REITs.
--
Merkado Barkada's opinions are provided for informational purposes only, and should not be considered a recommendation to buy or sell any particular stock. These daily articles are not updated with new information, so each investor must do his or her own due diligence before trading, as the facts and figures in each particular article may have changed.