Filinvest REIT prices its IPO offer at P7.00 per share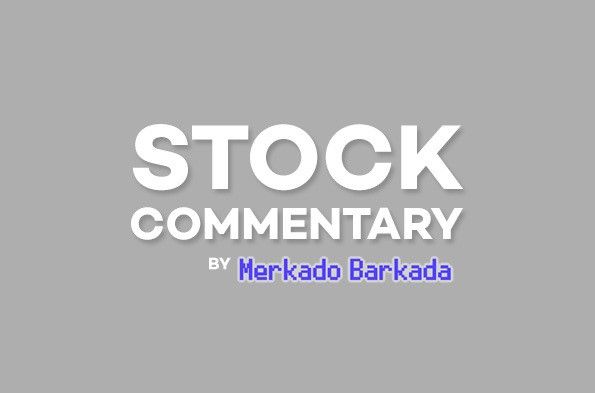 The Gotaniun Family introduced Filinvest REIT [FILRT 7.00] to the market with a maximum price of P8.30/share (which implied a projected 2022 yield of 5.6%), but telegraphed that they would likely discount the price by providing the projected yield at a 10% IPO price discount.
The family followed through on that messaging by announcing that it would offer FILRT's IPO shares at P7.00/share; that's a 15.7% discount from the maximum price, and a projected 6.6% yield. The IPO offer period starts today, and will run through to August 3, with the full IPO on August 12. The IPO will be available for purchase through the PSE EASy program, where "local small-time investors'' like us are able to purchase up to 14,200 shares of FILRT for a maximum investment of P99,400.
The minimum investment through PSE EASy is 1,000 shares (P7,000). Those who are already registered with PSE EASy should have already received the "Local Small Investor New Upcoming Event" that PSE EASy sent out yesterday. Anyone wondering how to register for the PSE EASy program can check out a post I made about a year ago called the "Beginners Guide to the PSE EASy Registration Process".
MB BOTTOM-LINE
I think it's really interesting to see the price drop so significantly. FILRT would need to trade at P9.95/share to align with the yield of AREIT [AREIT 36.20 unch]; conversely, AREIT would need to trade at P25.45/share to align with FILRT's projected yield. Will the stock price rise post-IPO to bring FILRT's projected yield more in-line with the general market rate for REIT income right now? Neither AREIT nor DDMP [DDMPR 1.90 1.55%] performed very well in the time immediately following their respective IPOs, but it's hard to say exactly why that might have been.
It would be even harder to confidently employ that knowledge to predict how FILRT will perform. Were AREIT and DDMPR overpriced? Is FILRT under-priced? We haven't even delved into the quality of the underlying assets and already we've got a fairly wide gap in IPO valuation between AREIT and FILRT. Keep in mind, Barkadans, that the projected yield provided by FILRT is based on the IPO price of P7.00. If the price were to rise after the IPO, then the 2022 projected yield would come down significantly. Likewise, AREIT's current yield of 4.64% is based on its closing price from yesterday; IPO investors that purchased AREIT at its IPO price of P27.00/share are currently receiving a yield of 6.22%.
On top of that, Barkadans, don't let any of this talk of IPOs and PSE EASy convince you that I'm recommending FILRT as an investment. Longtime readers will know that I don't make any recommendations. Yes, I have opinions, and I make those opinions known from time to time (on purpose or otherwise), but don't let my opinion take the place of your critical thinking. REITs are an interesting investment class, but they're definitely not for everyone. My only goal is to "show my work" on how I think about REITs, in case this helps someone better evaluate the FILRT offer or even just figure out how to compare REITs generally. The more we all know, the better the market gets!
--
Merkado Barkada is a free daily newsletter on the PSE, investing and business in the Philippines. You can subscribe to the newsletter or follow on Twitter to receive the full daily updates.