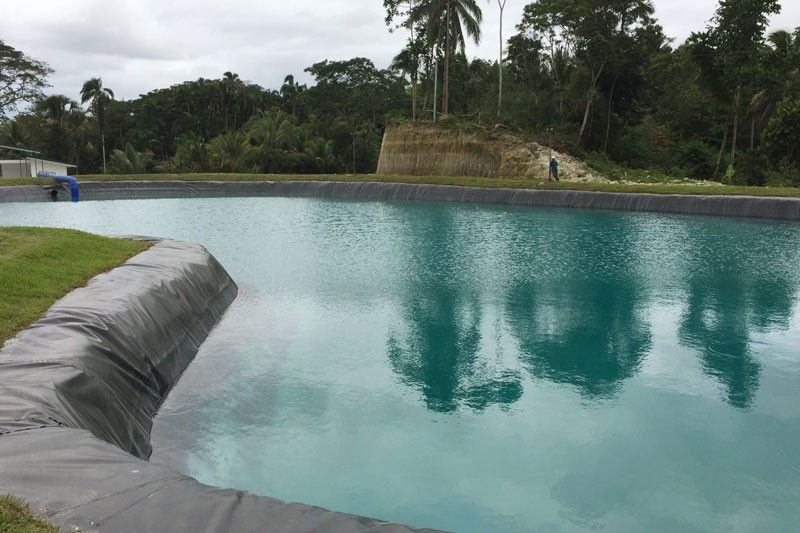 Photo shows a section of a water treatment facility that was recently inaugurated in Cortes town, Bohol.
Water treatment facility to benefit thousands of Boholanos
CORTES , Philippines — Thousands of households in Bohol province are set to benefit from a state-of-the-art water treatment facility that was inaugurated in Barangay Patrocinio, Cortes town recently.
The P1.5-billion water treatment project of Richli Corp. aims to address the province's lack of clean, safe and stable supply of water since Boholanos have long been dependent on deep wells for their water needs.
The water problems being faced by the residents prompted Richli Corp., a private company owned by Bohol native Richard Lim, to make this water project a reality.
"As Boholanos, we've seen firsthand the many problems our region is facing. And we want to give the people of Bohol their much-needed supply of clean and safe potable water," Lim said.
As cholera, gastrointestinal problems and kidney stones are mostly due to the ingestion of unsafe water, the lack of water has also hampered development of Panglao Island, one of Bohol's tourist sites.
Lim explained that Richli will source water from the Malingin River and distribute in bulk to the capital Tagbilaran, as well as to Panglao and Dauis towns.
The project will cover an initial output of 10,000 cubic meters of water per day, and a peak target of 25,000 cubic meters per day – good enough to supply potable water up to 20,000 households.
Jeoffrey Hapitan, chairman and CEO of JE Hydro and Bio-Energy Corp., said this facility is the first of its kind in the province. JE Hydro is a project partner.
"The Richli Water Treatment plant employs the proven process of treating surface water. We are using environment-friendly chemicals for the coagulation process to remove the dirt and other impurities from the river water then we further purify the treated water using our filter, and finally, the treated water will undergo the process of disinfection by using chlorine to clean all the microbes," Hapitan explained during the inauguration late last month.
Strict quality control entailed having online analyzer for continuous monitoring, a laboratory and a licensed chemist who double checks the analysis of the water.
Richli Corp. also guaranteed the supply of potable water even during blackouts since the facility is generated by an emergency power supply system.
"Panglao Island and the city of Tagbilaran can now enjoy a steady supply of safe drinking water at a very affordable cost, and they need not buy water from the refilling station anymore," Hapitan said.
Rei Bernardo, project manager, said they have accepted more than 400 applications, mostly from households in Tagbilaran, Baclayon, Dauis and Panglao, to avail themselves of the the water treatment plant service.
He noted that the approved rate from the National Water Resources Board concerning the project's operation is P391 as minimum charge for the first 10 cubic meters.
"Our maximum capacity is 10 million liters per day, that volume of water can support 20,000 households," Bernardo said, adding Boholanos are tired of drinking "salty water" from deep wells.