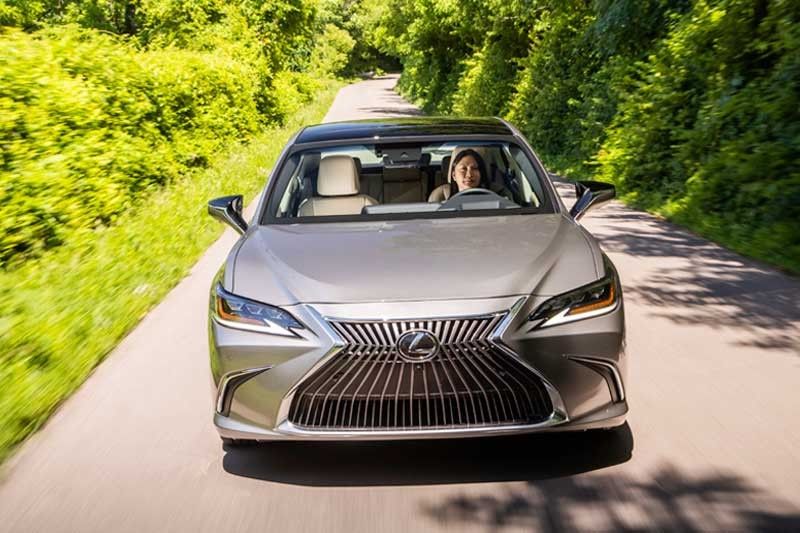 The author drives the new Lexus ES in Nashville, Tennessee.
Photos by THE AUTHOR
A decade ago, the uncertainty of Lexus was not on whether it was arriving in the Philippines but on HOW it would get here. Vince Socco, Lexus Asia Pacific EVP, candidly shares what went on behind the scenes: "I remember how thrilled and excited I was when we were planning to bring Lexus to the Philippines. We toiled and debated and argued no end. Not so much about whether we should do it BUT mainly about how we MUST do it RIGHT."
Lexus made its local debut in the Philippines in January 14, 2009 by opening its showroom in Bonifacio Global City and launching an initial line-up consisting of the LS 460 flagship sedan, the ES 350 executive sedan, the GS 460 sports sedan, the IS 300 compact sedan, and the LX 570 full-size SUV.
Bringing a car brand to a growing economy like the Philippines seems like a business-as-usual decision. But not for Lexus, whose brand heritage is obsessed with "experience" and doing things right—or more precisely, "amazingly."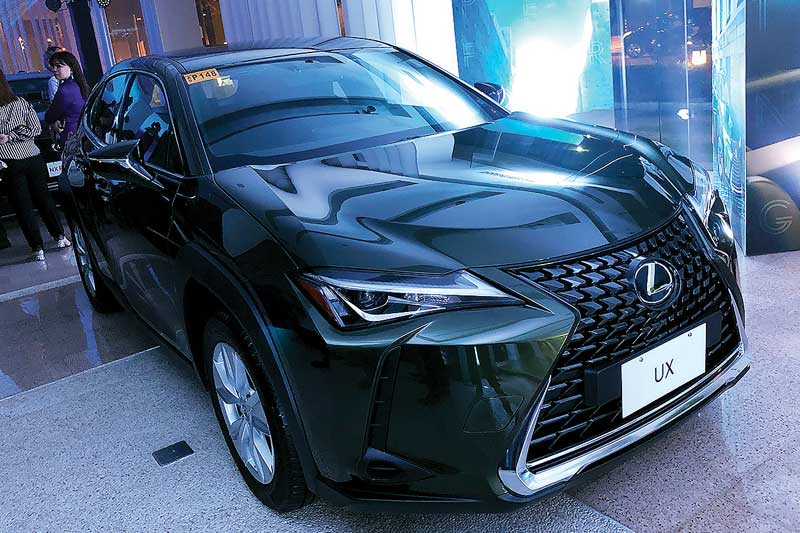 The UX, the first subcompact SUV of Lexus, unveiled at the Lexus BGC showroom.
"We realized that beyond great products, what makes a brand great is the experience it brings. As such, Lexus has redefined the definition of luxury, and equated the brand to amazing experiences," said Lexus Philippines President Satoru Suzuki.
Lexus is younger compared to other luxury car brands. It launched its flagship LS sedan only in 1989 and its first luxury crossover vehicle (the Lexus RX) in 1998. Nonetheless, Lexus' attention to detail and meticulous craftsmanship helped define the premium automotive industry. When Lexus introduced the Lexus LC flagship coupe in 2017, it shifted its tagline from "Amazing in Motion" to "Experience Amazing."
More than just a play in words, Mr. Suzuki explains what this meant for Lexus and its customers: "Experience Amazing is more than just a tagline. It is a continuous endeavor to design innovative ways to excite and enrich lives. It is ever-present in our operations as we strive to translate this in the whole customer journey—from our products, our service, our facilities, and our team."
By the time Lexus Philippines marked its 10th anniversary last January 14, there were several reasons for the brand to celebrate. Its initial 13-percent market share (on its first year) had increased to 32.2 percent, making Lexus second in the Philippines' luxury automotive industry. Lexus Philippines (tied with Lexus Thailand) now ranks fourth regionally in new car sales. Among its regional affiliates, Lexus Philippines is Top 2 next to Lexus Indonesia in terms of market share.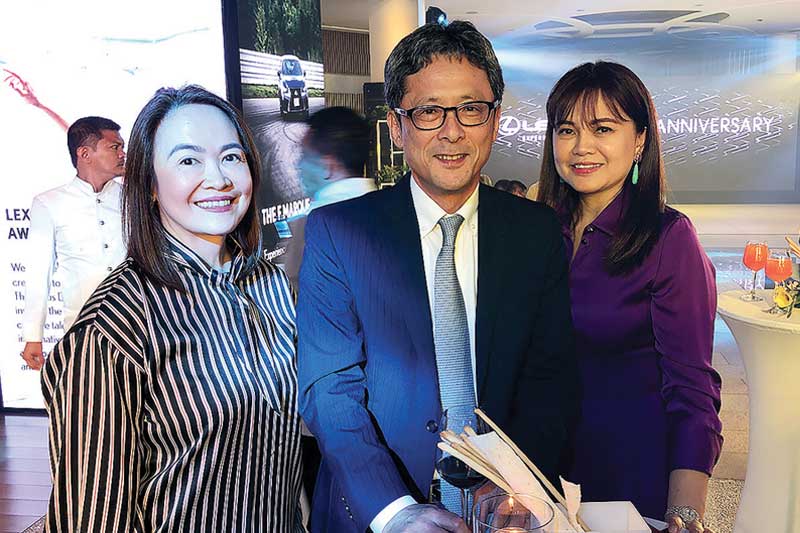 Lexus Philippines President Satoru Suzuki with guests at the Lexus 10th Anniversary celebration.
Perhaps the debates and toils within Lexus have now shifted to the "right way" of sustaining "Experience Amazing" in the Philippines.
To cater to increasing consumer demand, Lexus Philippines has expanded their service operations from their sole dealership in Metro Manila to five Lexus Accredited Service Centers across Luzon, Visayas, and Mindanao (particularly in Laguna, Pampanga, La Union, Cebu, and Davao) in partnership with local Toyota dealers.
Lexus has experienced a product transformation that reflects a bolder and more distinctive design language, while maintaining core traditions such as the ancient Japanese concept of "Takumi." Takumi master craftsmen apply the subtlety of human touch to every aspect of Lexus design and development, forged on a philosophy of "no shortcuts." During the 2018 Lexus ES launch in Nashville, Tennessee, I personally saw how human hands were used by Lexus for quality control in production processes that most automotive brands have relegated to machines to cut on costs. Over 60,000 hours have been spent by Takumi craftsmen to cultivate superhuman senses to craft a Lexus beyond the limits of machines or artificial intelligence.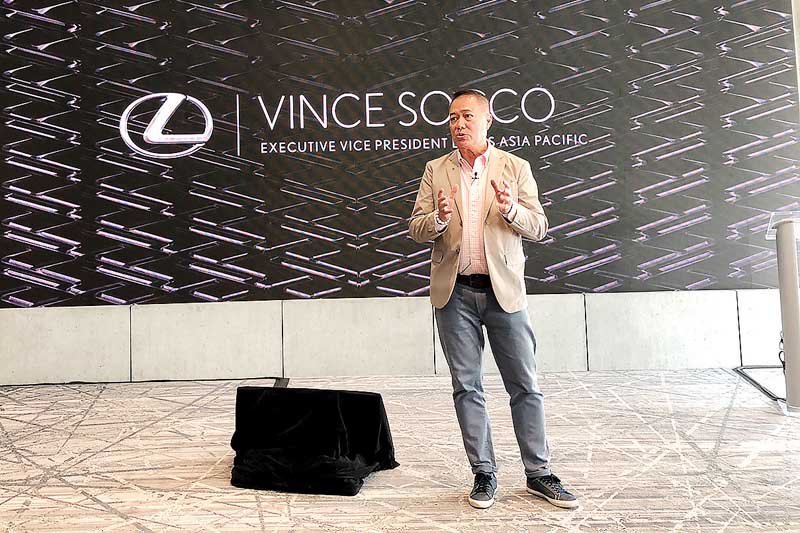 Lexus Asia Pacific Executive VP Vince Socco says Lexus is finding ways to express themselves in places beyond their cars.
Apart from a dedication to their human-centered approach, Lexus declares that "Experience Amazing" reflects a brand evolution driven by the vision to anticipate the future for people and society. New product line-ups give us a glimpse of how Lexus envisions the future.
The 10th anniversary celebration of Lexus Philippines in its BGC Showroom coincided with the unveiling of the new Lexus UX. The UX is Lexus's first foray into the subcompact SUV segment. Inspired by the traditional Japanese concept of "Engawa" that blurs the boundary between a home's exterior and interior, the UX was designed to create a feeling of seamless continuity from outside to inside the vehicle. Mr. Socco mentioned that just a day before the UX launch in Manila, the 2020 Lexus RCF Track Edition and the LC Convertible Concept were revealed in the Detroit Motor Show on January 13, 2019.
Beyond vehicles, Experience Amazing extends to a lifestyle. "Intersect by Lexus" are places where guests can experience Lexus without going behind a steering wheel. Intersect by Lexus are spaces to engage with Lexus through design, fashion, culture and technology—these are not dealerships or traditional retail spaces. Intersect by Lexus in Tokyo features a café, The Garage (an exhibition space for car culture and lifestyles), a Crafted for Lexus shop (with products like bags, clothes) and a library lounge serving modern, Tokyo-themed foods.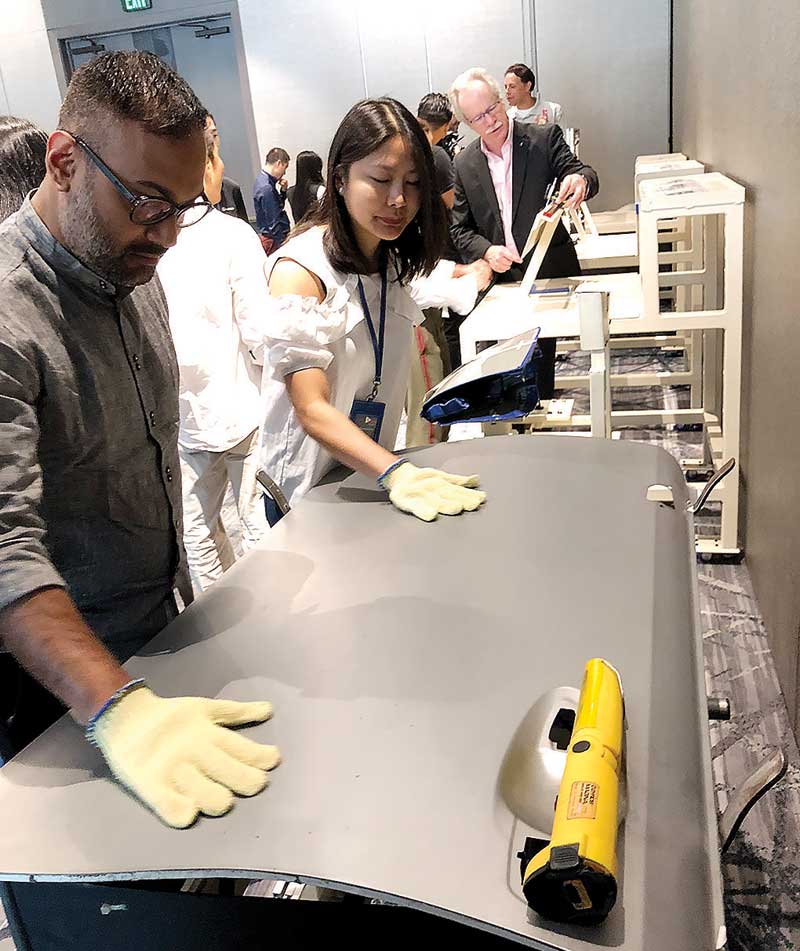 In Nashville, the author and members of international media get to try the human-touch process used by Lexus in crafting and checking the quality of their cars.
Lexus says it will continue to design innovative ways to enrich lives. Mr. Socco elaborates this goal: "Not only are we transforming the Lexus product, we are transforming the brand. We are finding ways to express ourselves in places beyond our cars... employing design... omotenashi… and craftsmanship through amazing experiences and even an all new luxury yacht." Within a decade, Lexus has risen quickly in the Philippines automotive scene. Going into the future, Lexus seems to be moving further in land, in the seas, and in lifestyle.