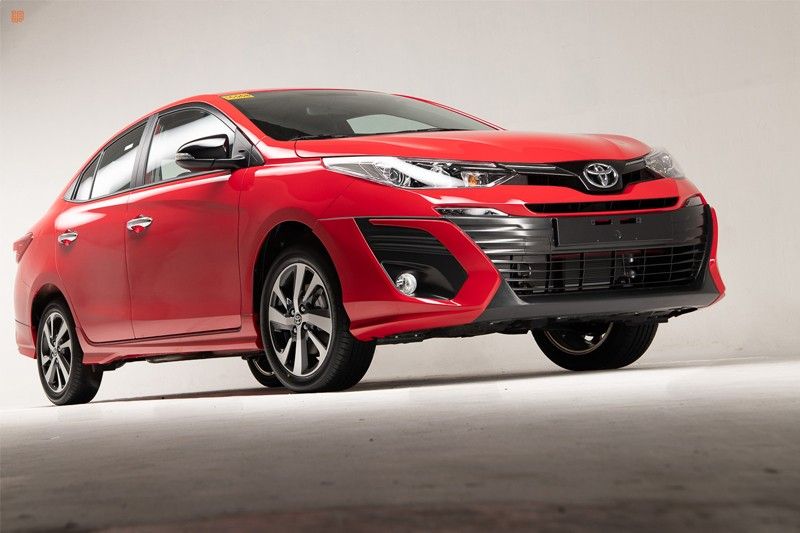 Toyota Vios has been the country's best-selling passenger car for over a decade. Know why the best-in-class, All-New Vios fits the bill for millennials.
Released
It's a match for millennials: Why the All-New Vios fits the 'bill'
MANILA, Philippines — Millennials may want to live young and free but they are also becoming wiser for their age. They get exposed to a wealth of information and inspiration from everything and everyone around them, be it in the real world or on the internet.
Because of this, millennials consider investing as early as they can. This is true to the older ones who are already working and earning well. The Pew Research Centre says that the generation is born between 1981 and 1996 so many millennials can already be in their 30s.
A car, CNBC reports, leads the millennials' list of ideal investments.
More important than the bragging rights, driving their own cars empowers millennials in their life pursuits: traveling to and discovering places, growing in their chosen careers and fields, and saving for the future.
The only question left to be answered is, what car actually matches millennials, in terms of practicality, drivability and affordability?
It would be the Toyota Vios, which has been the country's best-selling passenger car for over a decade. Here are five reasons why the best-in-class, All-New Vios fits the bill:
1. It can be affordable and achievable
Let's admit it. Not all millennials can buy a car straight out of a dealership and drive it home. It involves careful financial decision and planning.
With the All-New Vios, the 1.3 variants can range from P659,000 (Base M/T) to P933,000 (Prime CVT). How then can a millennial be able to afford this?
According to MoneyMax.ph, they can seek help from in-house financing or car loans. In-house financing from dealers is easier to apply for and process, with lots of freebies to boot. However, it has higher interest rates.
The financial site recommends car loans from banks. Normally, millennials, as young as 21 with a monthly household income of P30,000 to P50,000, can get a loan. They must also be employed for two years minimum, or has profitable business operation.
Once eligible, they then need to compute how much they can pay upfront, how much they can borrow, and for how long will they be able to complete payment. Toyota can make this computation easier for the All-New Toyota Vios via its online calculator at www.toyotafinancial.com.
2. It's the practical choice
Besides finding the right model with the right price, and then planning for payment and loans, expect to spend more after owning a car. There are fuel prices, maintenance and repairs that ensue.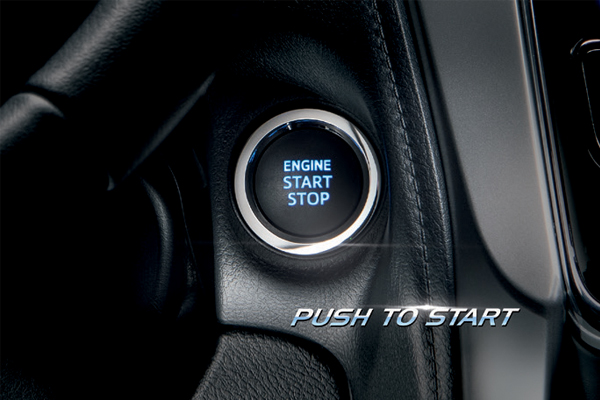 The All-New Vios, a subcompact and sturdy sedan, promises practicality for all aspects.
Under its hood lies the Dual VVT-i engine, which drives the Vios forward with its signature fuel efficiency. For young drivers, this is important factor because prices of oil continue to hike. They need to be assured that their car engine consumes fuel to its maximum potential without compromising performance.
This is the case with the All-New Vios. Both Continuously Variable Transmission (CVT) and the 5-speed Manual Transmission (MT)ensures smooth acceleration while maintaining precise control of speed and brakes. For the CVT variants, experience the freedom of choice through sequential shiftand paddle shiftfor a sportier drive depending on the driver's mood and preference.
And remember, to keep the car sound and healthy from the inside, perform regular maintenance. Add this to your budget to prevent unexpected, out-of-pocket costs from internal damages. A car insurance also helps in shouldering accidentalexpenses.
3. It looks and feels good
Millennials do care about appearances and the All-New Vios delivers a stylish yet sporty, new look. Imagine hitting the road in this.
A horizontally-oriented blackout grille emphasizes the model's wider stance, which is accentuated by its LED Daytime Running Lights that comes with a pair of Fog Lamps. The continuous fascia-to-headlight structure now gives the vehicle a more emotional charge, seamlessly blending in with the new character lines which highlight the front, side, and rear skirts of the Prime variants.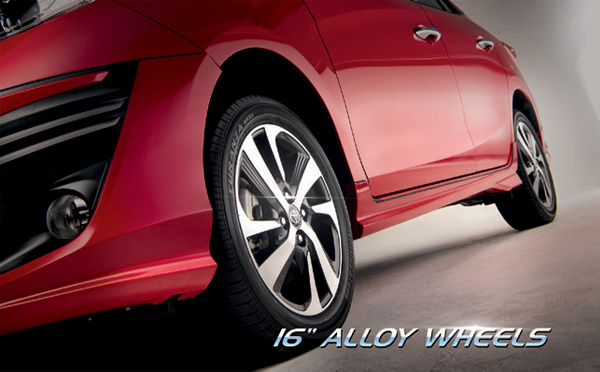 There's more. The improved outer design complements this striking appeal with bigger 16" alloy wheels, rear combination lamps with LED line guides, and halogen projector headlamps.
Overall, its dynamic silhouette runs from bumper to trunk lid, and tapers smoothly into sleek redesigned spoilers. To "top it off," an aerostabilizing shark fin antenna is exclusive to the high-grade variants.
Inside, it's all about comfort and feeling good, too. The newest model provides ergonomic interiors that promote a relaxing drive through increased shoulder space, improved shape of headrests and rear seats, and noise insulation.
4. It prioritizes safety
Toyota's extends its efforts in educating the local market on the importance of automotive safety, and this is evident in the All-New Vios. It is the only model in its segment whose variants are all certified by the ASEAN New Car Assessment Programme (NCAP) with an astounding 5-star rating, the highest in its charts.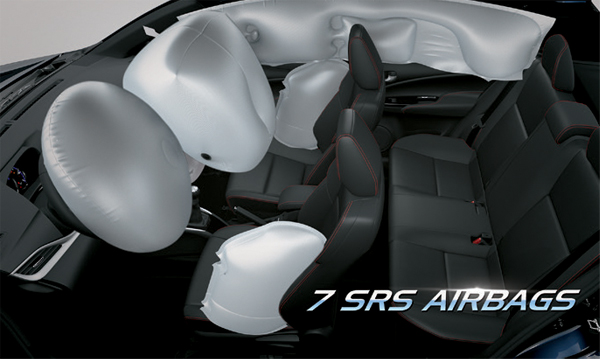 The model comes equipped with seven SRS airbags strategically located around the car; as well as an Anti-Lock Brake System, Vehicle Stability Control, and Hill Start Assist function.
Driving has never been this safe and secure with the Vios.
5. It trailblazes technology
The All-New Vios is an arsenal of state-of-the-art technology. Starting with the Push Start and Smart Entry System, the newest model is designed to exceed its class by letting the driver freely choose between Eco and Sport power modes.
An Optitron meter gauge blends naturally into the Multi-Information Display at the vehicle's dashboard. The integrated center panel also combines the automatic air-conditioning controls to the touch-screen display audio, allowing ease of access through Bluetooth, web link and USB connectivity.
This makes it an even more match for the tech-savvy generation of millennials who can now control the All-New Vios' feature with the touch of their hands.
Of course, they too should get their hands behind that steering wheel.
Toyota's All-New Vios offers the affordable 1.3 and the more expensive 1.5 variants. It comes with two new daring colors: Super Red V and Grayish Blue Mica Metallic. Returning to the palette are seven unique shades: Freedom White, Thermalyte, Black, Red Mica Metallic, White Pearl, Alumina Jade Metallic, and Blackish Red Mica.
For updates on Toyota and the All-New Vios, check out and follow www.facebook.com/ToyotaMotorPhilippines. For inquiries and more information, contact the Customer Assistance Center at (02) 819 2912 or visit any of Toyota's 66 authorized dealers nationwide.