Road trip tips for Holy Week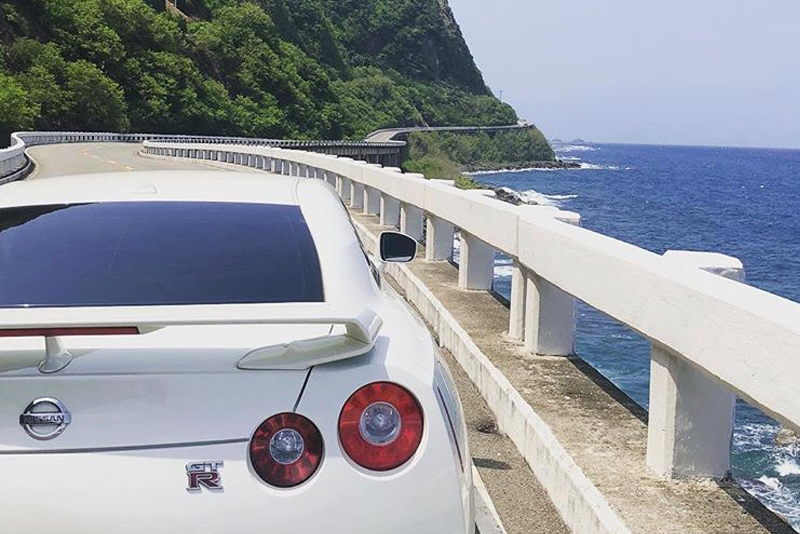 Holy Week is a popular time for Filipinos to go home to their provinces or venture out on a trip. For those taking a road trip, here are some quick tips:
1. Choose a suitable vehicle for your trip.
The right vehicle is essential to a safe and comfortable journey. Consider the purpose of your trip. For car enthusiasts, Holy Week (especially Good Friday or Black Saturday) is a good opportunity to take sports cars for a leisure drive in some of the Philippines' highways (such as NLEX, SCTEX or Maharlika Highway in the North, SLEX or Star Tollway in the South). Here's your chance to spend quality time with that Ferrari, BMW, or Bentley that you don't have time to drive on regular workdays.
A scenic drive in the North is the Patapat Viaduct which is a concrete coastal bridge that runs along Maharlika Highway and the Cordirella Mountain Range from Ilocos Region to Cagayan Valley. It has beautiful views of the sea and mountains of Ilocos. In the Visayas, the Pan-Philippine Highway stretching from Samar to Leyte offers a beautiful view of the coast, fields and mountains and includes driving through the 2.16-kilometer San Juanico Bridge (the longest sea-spanning bridge in the Philippines).
For road trips with family or friends, consider how many passengers are going with you. Comfortable vehicle options for large groups include full-size vans (Hyundai Starex, Toyota Grandia, Nissan Urvan) or coasters with 30+ seats (which can be rented). Medium to smaller groups have a wide array of options such as minivans (Kia Carnival, Honda Odyssey, Toyota Alphard, Chrysler Town & Country), or wagons/hatchbacks (Volvo V40, Peugeot 308). For more rugged destinations, suitable options include true 4x4s (Mercedes Benz G500, Nissan Navara, etc.), SUVs (Ford Explorer, Lexus LX570), or crossovers (Subaru Forester, Honda CR-V, Mazda CX-5).
Whether you're sitting in traffic or cruising leisurely, your travel experience will largely depend on a vehicle suited for your travel route terrain, with sufficient legroom and luggage space; and equipped with features that you and/or your family deem essential (e.g., leather seats, a TV console or high-tech audio system).
2. Prep your vehicle and list emergency numbers.
Whether you're taking a new or old vehicle, check its condition before taking a road trip. When was the last time you had an oil change? Are your batteries/tires too old/worn out? It is advisable to take your vehicle to a service center for check-up and maintenance.
Make sure you have other vehicle essentials (such as an available spare tire, a tool kit, flashlight, early warning devices when your vehicle gets a flat/stalls, etc.).
Bring a list of emergency numbers that you may need. For security concerns, the Philippine National Police Hotline is 117. Useful numbers for road-related concerns include the Metro Manila Development Authority or MMDA (882-4151), NLEX (3-5000), SCTEX (0920-96-SCTEX), or Skyway System (776-7777).
It is also advisable to bring contact numbers for medical assistance (e.g., your family doctor; or a hospital along your route or near your destination) and vehicle assistance (e.g., your vehicle service provider; or gas stations with motorist assistance along your travel route).
3. Know your route and use navigational apps.
Study your travel route in advance. Keep an eye out for travel advisories from relevant government agencies (like MMDA, Toll Regulatory Board or Department of Transportation), which may provide information on road closures, construction sites, or other factors, which may affect your travel routes (such as unavailability of bus systems or congestion in port areas).
It is advisable to download and use navigational apps like Waze or Google Maps. While navigational apps are reliable for directions, data connection may be lost while traveling in several areas in the Philippines. It may be essential to have a hard copy of a map to avoid getting lost.
4. Plan your stops.
Main highways like NLEX and SLEX have several gas stations equipped with convenience stores, restaurants and restrooms. But majority of other roads and highways, especially arterial or inner roads, have very few or no gas stations or lack amenities for travelers. For most routes around the Philippines, it is often difficult to find clean toilets.
Research about your route so you can plan your toilet stops and meal breaks.
5. Pack toiletries, a first aid kit, and snacks.
Bring travel essentials such as toiletries (e.g., alcohol, wet-wipes, tissue, liquid soap) so that you are not at the mercy of what is available (or often lacking) in public toilets. Toiletries also help keep yourselves and your vehicle clean during the road trip (especially when traveling with kids or snacking inside the car).
If you're traveling in areas with few convenience stores or restaurant stops along the way, it is advisable to bring snacks or food (portable water, chips, biscuits, sandwiches). Traffic conditions may also be unpredictable. Having food in your car might save you from starving, such as when that planned restaurant stop at noon gets delayed by a few hours due to traffic.
As a famous quote goes: "It's about the journey, not the destination." While these road trips are not exhaustive, preparing for your journey ahead helps ensure that your destination is reached safely and comfortably.