Nissan spices up Juke lineup
January 25, 2017 | 12:00am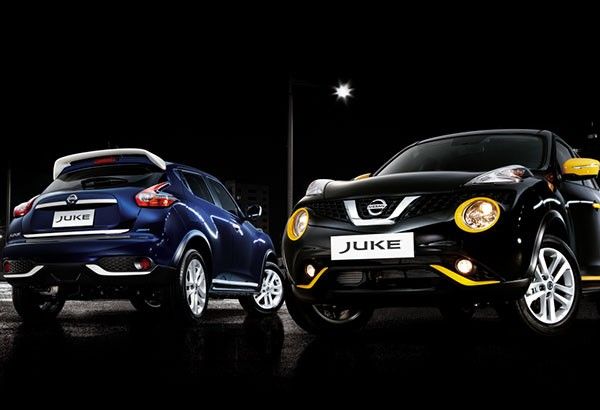 Like the marketing savvy it displayed in applying an intentional typographical error on a much-talked-about billboard, Nissan Philippines, Inc. (NPI) appears to have made the right moves via unconventional means.
Surely, we can chalk up the invasion of the Juke as an unexpected win. The compact crossover, first introduced globally in 2010, only recently (early last year, to be exact) made an appearance in the already crowded local SUV market. Possessing a unique profile and out-of-the-ordinary fascia, the Juke quickly won people – even if we simply base the conclusion on the number of times you spot one on the road.
Muscular lines, a falling roof, and the aforementioned uncommon countenance of the Juke are underpinned by a solid 1.6-liter engine with an exclusive dual-injection system – allowing it to blurt out 114hp and 154Nm. "A centralized interface with a reverse camera and the I-CON System that lets the (driver) control driving modes" for added convenience.
Obviously cognizant of the increased local popularity of the SUV, NPI appears eager to further mine the vein of gold it has struck. President and managing director Ramesh Narasimhan recently announced that "to celebrate (the nameplate's) success, we are introducing the new N-Style variant of the Nissan Juke."
The N-Style variant – limited to a run of 500 units for exclusivity – adds new color variants to the present lineup, namely Cosmic Blue with white accents, and Obsidian Black with yellow accents. Aside from the unique hues, NPI throws in accessory enhancements such as headlamp finishers, a roof spoiler, and more.
According to NPI in a release, the color accents are "(expressed) in the side mirror caps, door handle covers, side sills, front bumper finisher, and sports skirt," along with the "roof spoiler, boot handle, tailgate finisher, and rear bumper finisher." Inside, the colors make their appearance in the meter hood stitching, shift knob, console and door finisher, armrest, and air vent rings."
Indeed, Nissan is making unconventional moves for its unconventional SUV – hopefully with the same successful result.
Each Juke N-Style carries a price tag of P1.08 million.