4th quarter round up: The Force Awakens
Ulysses Ang
(The Philippine Star) - December 29, 2015 - 9:00am
MANILA, Philippines - The Philippine automotive industry showed no signs of slowing down with record-breaking growth year after year. Although there's still some way to reach the one-million annual sales milestone (economists predict half a million per year Philippine sales by 2020), the local industry is certainly vibrant with all the new product offerings to hit the market. In addition, dealership expansion throughout the archipelago also means a wider reach to Filipinos. Here's a rundown of the significant events in the final quarter of 2015.
October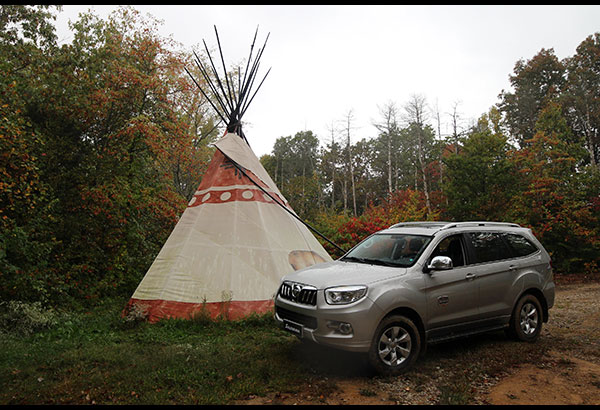 Foton Toplander
Foton Toplander, Gratour and Toano
Surging from a sales growth of over 50 percent year on year, Foton is showing no signs of slowing down. With the launch of the Toplander SUV, they are also adding two new MPVs to their line-up: the Gratour and Toano. The Gratour becomes the brand's most affordable offering powered by a 1.2-liter Euro-4 gasoline engine that can carry seven or eight people depending on the model. Meanwhile, the Toano is the flagship MPV designed by Foton partner Mercedes-Benz. The Cummins-powered 15-seater comes with features such as ABS and a rear parking camera with reverse sensors.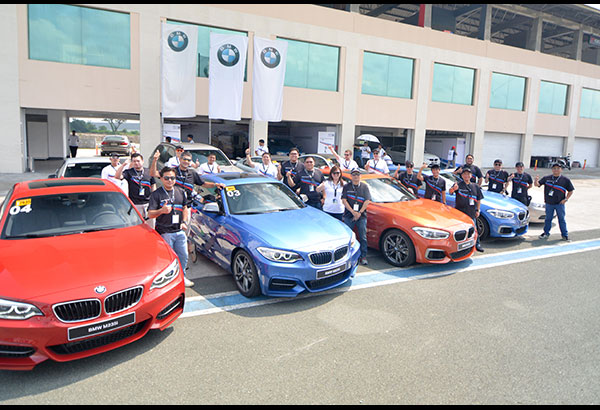 BMW M Driving Experience
BMW M Experience
Asian Carmakers Corporation, official importer and distributor of BMW Cars in the Philippines, hosted the BMW Driving Experience at the Clark International Speedway. Over three days, BMW owners and other auto aficionados got to experience what it is like to drive BMW M series cars on a race track. It was a chance for owners and aspiring owners to learn how to fully enjoy high-performance machines in a safe environment. It was not a chance to be missed.
Honda Zoomer-X
Honda Philippines, Inc. (HPI) has released two new motorcycles designed for the new breed of rider who want technology, innovative features, and practicality. In their new campaign dubbed "Generation S", HPI launched the all-new Zoomer-X. The Zoomer-X joins HPI's other Generation S offerings: the BeAT-Fi and Click125i. The Zoomer-X features Enhanced Smart Power, Idle-Stop system, and a Combined Brake System.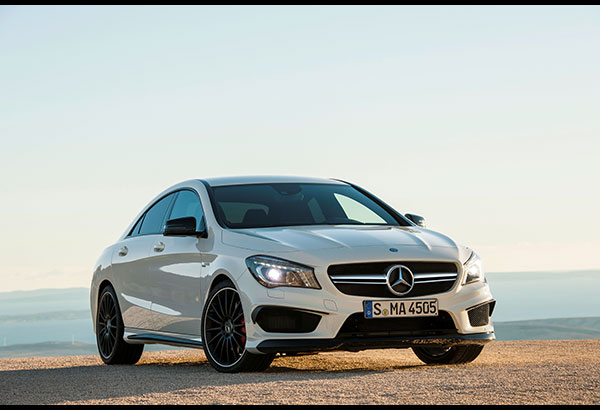 Mercedes-AMG CLA 45
Mercedes-AMG GT S, CLA 45, GLA 45
Mercedes-Benz showed off three new offerings in the AMG stable with an intimate affair headlined by the all-new Mercedes-AMG GT. Only the second car built completely in-house by AMG, the GT arrives with up to 510 hp capable of rocketing it to 100 km/h in just 3.8 seconds. Joining the GT is the CLA 45 OrangeArt Edition which adds a dose of color to the regular CLA 45. Finally, Mercedes-AMG joins the high-performance compact SUV race with the GLA 45. Featuring the world's most powerful production series 4-cylinder engine, it's mated to a permanent all-wheel drive system 4MATIC enabling it to obliterate 100 km/h in just 4.4 seconds.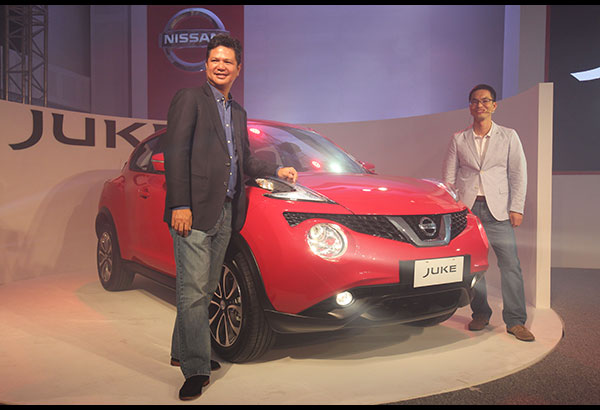 Nissan Phils. Inc. president Toti Zara and Marketing GM SJ Huh pose with the new Nissan Juke at its launch
Nissan Juke
Just in time with its new brand campaign, "Rediscover Excitement," as well as its second anniversary as part of the global Nissan family, Nissan Philippines, Inc. brings to market the Juke sports subcompact crossover. Featuring a unique exterior design, motorbike inspired cabin, and dynamic handling, the Juke arrives with the HR16DE developing 116 hp and 154 Nm of torque. The purely front-wheel drive model comes with array of safety equipment such as ABS, EBD, and a rear parking camera.
Petron fuels now all Euro 4
Following the successful launch of its Euro 4 gasoline products in June, market leader Petron Corporation announced that its diesel products, Turbo Diesel and DieselMax, now meet global Euro 4 fuel standards.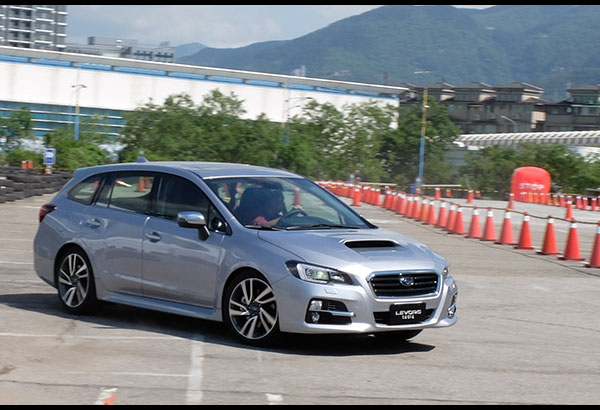 Subaru Levorg
Subaru Levorg regional launch
Subaru previews its all-new sports tourer with the regional launch held in Taiwan. With a name that stands for a combination of Legacy + Revolution + Touring, the Levorg signals a return to Subaru's sports wagon roots by offering both sportiness and practicality in an unbeatable package. It's powered by a new 1.6-liter direct-injection turbocharged engine with 170 hp.
Subaru Outback 2.5i-S
Joining the well-received 3.6R-S, Subaru is expanding the Outback range by making the 2.5i-S available for those who want to enjoy the comfort and refinement of the flagship crossover but don't need the 260-hp engine. The Outback 2.5i-S comes with 175 hp and 235 Nm of torque from an engine shared with the Legacy 2.5i-S.
Chevrolet Trax
After a lengthy preview, Chevrolet is now offering the Trax subcompact crossover. Designed tip to stern to take on the urban jungle, the Trax comes with the segment's first turbocharged engine with an attractive price that starts below one million pesos. The stylish Trax comes with head-turning aesthetics and a practically useful interior coupled with a 140-hp, 200 Nm motor mated to a 6-speed automatic.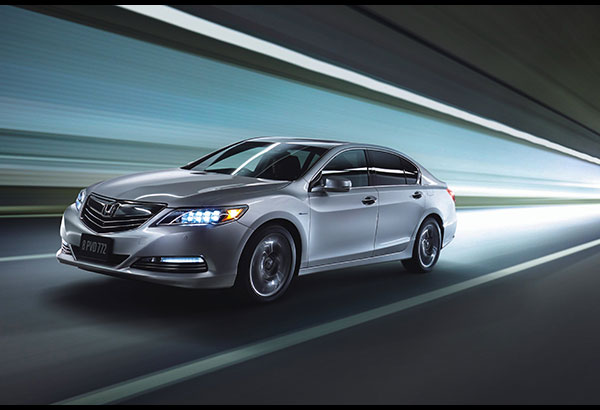 Honda Legend
Honda Legend
Honda is bringing its brand back to the premium leagues with the launch of the all-new Legend. As Honda's flagship sedan, the Legend is a technical tour de force equipped with three engines: a hybrid-assisted 3.5-liter V6 Earth Dreams engine upfront and two electric motors at the back. It can monster V8-levels of performance with the fuel economy of a large 4-cylinder motor. It's also equipped with Super Handling All-Wheel Drive (SH-AWD) as well as advanced driving aids such as Adaptive Cruise Control, Low Speed Follow, Lane Keeping Assist, and many more.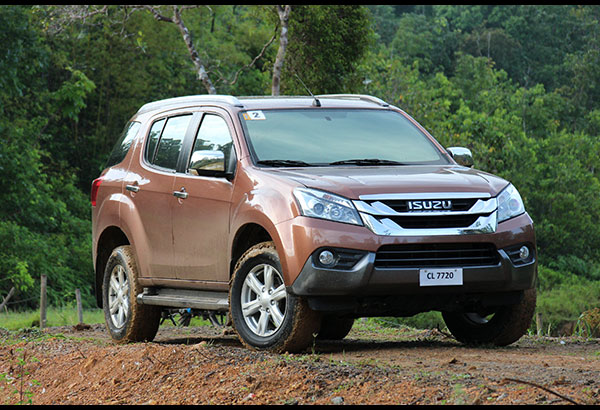 Isuzu mu-X
Isuzu mu-X and D-Max with 3.0 VGS
Known for their stellar comfort, reliability, and durability, both the Isuzu D-Max and mu-X are adding a new adjective to their name: powerful. In response to public clamor for a bigger engine, Isuzu Philippines Corporation (IPC) has finally introduced new variants of its well-received D-Max and mu-X fitted with a 3.0-liter VGS Turbo engine. Equipped with a 4JJ1-TC (HI) 3.0-liter diesel engine featuring both Common Rail Direct Injection (CRDI) and a Variable Geometry System (VGS) turbocharger, this new power plant produces 163 hp at 3,200 rpm (up 16 percent) and 380 Nm of torque (up 15 percent) from 1,800 to 2,200 rpm.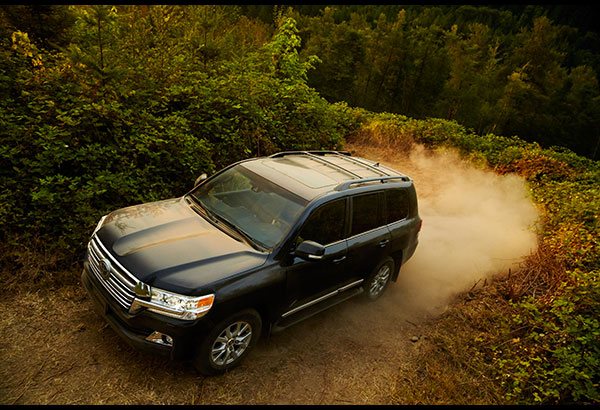 Toyota Land Cruiser
Toyota Land Cruiser 200
Toyota's flagship luxury SUV gets a substantial update for 2015 featuring a substantially reworked exterior, more refined interior, and a more capable drivetrain. New for this update is the Kinetic Dynamic Suspension System or KDSS that optimally controls the front and rear stabilizers via interconnected hydraulic cylinders.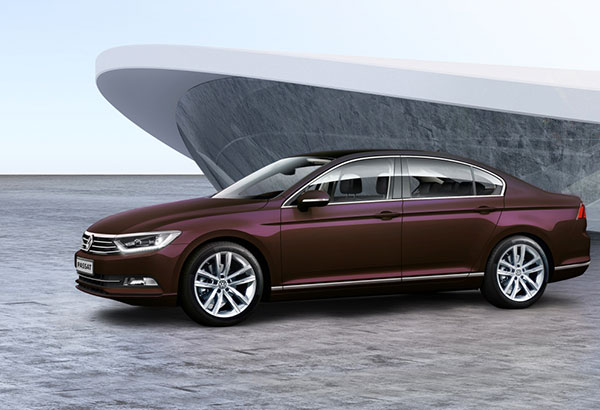 VW Passat front
Volkswagen Passat
After 42 years and eight generations in production, the Passat is finally available in the Philippine market. The Passat comes into the Philippine market in two variants: Highline and Business Edition. Both variants are powered by the powerful yet fuel-efficient 4-cylinder engine. The 2.0 TSI boasts 220 hp and 350 Nm of torque.
Subaru Eco Challenge Adventure
Subaru, known for its rally-bred sporty handling showed off a very different side at the Eco Challenge Adventure Drive: fuel efficiency. Subaru brought out their entire AWD line-up (sans the Impreza) on a fuel economy challenge that spanned more than 100 kilometers through a mix of both city and highway driving conditions. Eight teams of two or three people were split into the WRX STI, WRX, Outback 3.6R-S, Legacy 2.5i-S, Forester XT, Forester 2.0 i-L, Subaru XV 2.0i-Premium, and Subaru XV 2.0i.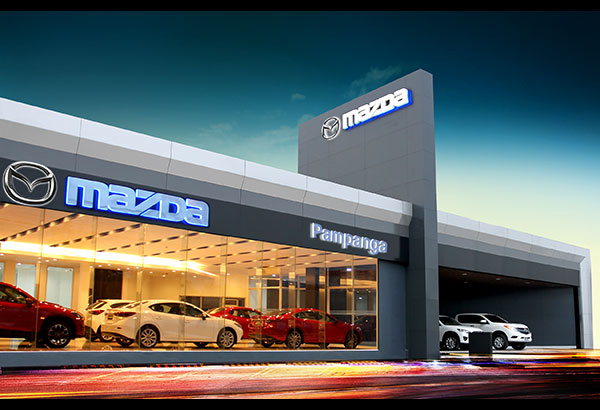 Mazda Pampanga
Mazda Pampanga
Mazda customers from Central and Northern Luzon now have a new home as Mazda Pampanga opens the doors to its latest full-service showroom along Jose Abad Santos avenue in San Fernando, Pampanga.