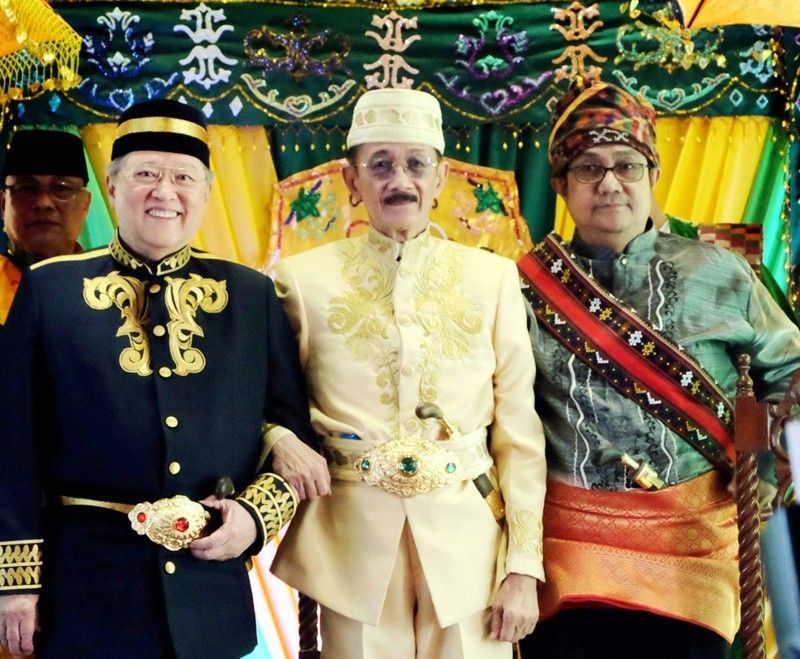 Secretary Carlos Dominguez, sultan of Lanao Firdausi Ismail Yahya Abbas and sultan of Sulu and Borneo Mohamad Fuad Abdullah Kiram
Marco Polo Davao found- ing chairman and Department of Finance (DOF) secretary Carlos Dominguez was recently proclaimed Datu by the Bangsa Maranao. The simple ceremony was held at the top- notch five-star hotel Marco Polo Davao, under the out- standing leadership of general manager Colin Healy and di- rector of sales and marketing Pearl Peralta-Maclang, and was attended by Mindanao's dignitaries and top leaders. Congratulations to secre- tary Carlos Dominguez for this prestigious conferment!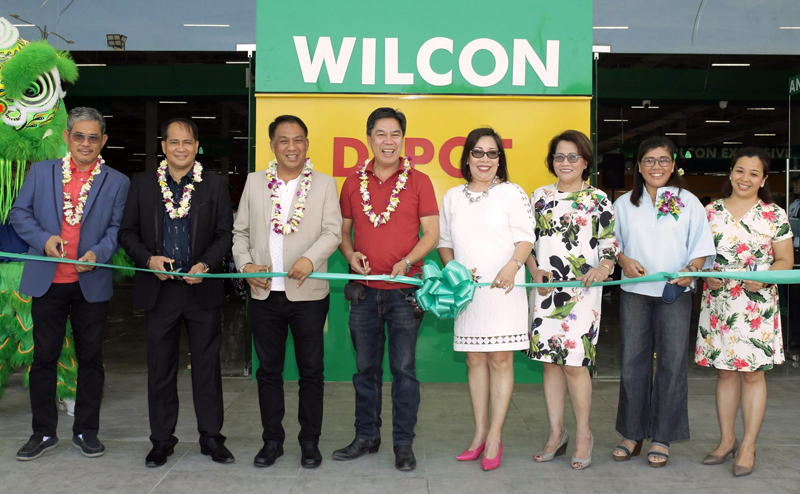 (From left) United Architects of the Philippines (UAP) Commission on Governmental and External Affairs executive director Arch. Gil Japitana, immediate past president Arch. Guillermo Hisancha and national president Arch. Benjamin Panganiban, Municipality of Santa Barbara mayor Dennis Superfi cial, Wilcon SEVP-COO and Philippine Retailers Association (PRA) president Rosemarie Ong, Municipality of Santa Barbara vice mayor Rema Somo and councilor Elizabeth Villaluna with Lixil Philippines sales and marketing director Joralyn Ong during the ribbon cutting ceremony
Wilcon opens Santa Barbara branch
Wilcon celebrated the inauguration of its third branch in the province of Iloilo. Under the excellent leadership of founder and chairman emeritus William Belo, presi- dent and CEO Lorraine Belo-Cincochan and SEVP-COO Rosemarie Ong, Wilcon has become the country's lead- ing home improvement and construction supply retailer, with its newest branch in Santa Barbara becoming its 53rd retail outlet nationwide. The lat- est one-stop shop home re- tail destination has a total sales area of over 12,000 square meters, accommo- dating thousands of strong and reliable local and in- ternational brands in the market. The opening was attended by the brand's ex- ecutives and the local gov- ernment's high-ranking officials. Congratulations to Wilcon for its 53rd location in the country! Wilcon Santa Barbara is located in Lot 506- B Brgy. Bolong Este, Santa Barbara, Iloilo City.