Fisheries production drops in Q1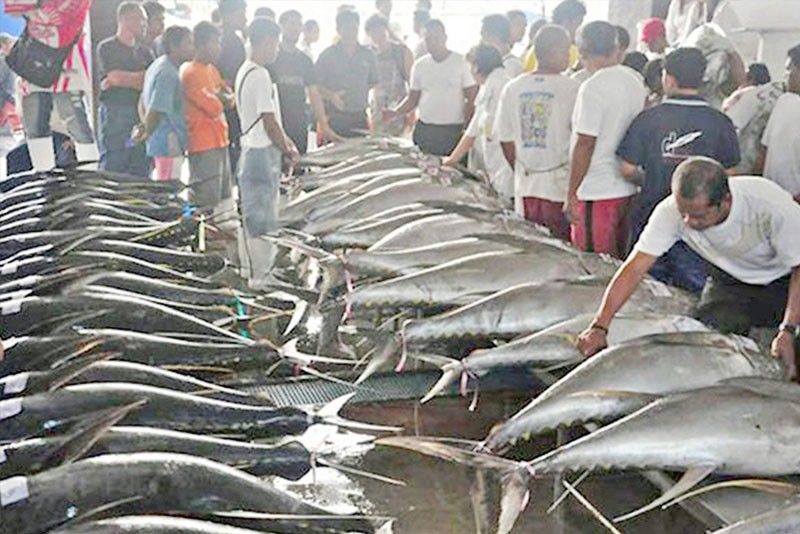 MANILA, Philippines — Fisheries production in the country fell 3.03 percent in the first quarter due to lower output in all sub-sectors.
Based on latest data from the Philippine Statistics Authority, commercial fisheries output declined three percent to 216,200 metric tons (MT) due to less fishing trips owing to rough seas brought about by weather disturbances that prevailed in Western Visayas.
Municipal fisheries also saw a seven percent decline in production to 254,800 MT as frequent gale warnings related to northeast monsoon hampered several fishing operations.
Meanwhile, aquaculture production hit 534,000 MT, down by one percent, due to delayed stocking following the regulation imposed by the Laguna Lake Development Authority.
In particular, milkfish production fell 7.38 percent due to smaller sizes harvested because of low water temperature, brackish water fishponds undergoing rehabilitation, and late stocking in some areas.
PSA also noted lower production of tilapia at 5.43 percent, which was attributed to high mortality rate and lesser appearance in inland waters.
Production of the common round scad (galunggong) fell 14 percent as a result of weather disturbances, and less fishing trips and unloadings in some areas.
Tiger prawn production declined 1.51 percent as some brackish water fishponds were in heavy siltation.
Decline was likewise noted in the production of squid, anchovies, frigate tuna, indian mackerel, yellowfin tuna, blue crab, lapu-lapu, catfish, and oysters.
Production of seaweeds, on the other hand, inched up by 0.25 percent due to more culture activities and area expansion following higher buying prices.
Increases were also recorded in the production of skipjack, mud crab, big-eye tuna, mudfish, Indian sardines, big-eyed scad, and mussels.