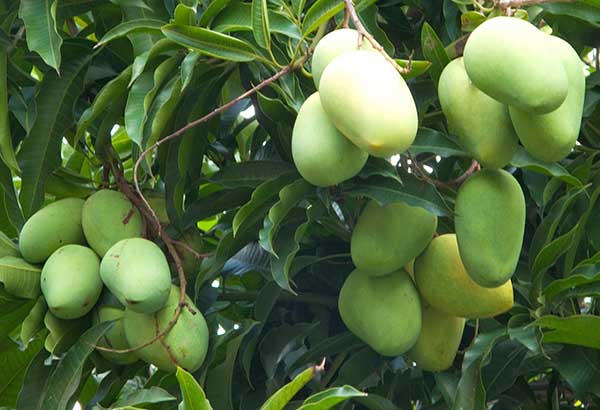 DA starts rehab of Davao mango plantations
MANILA, Philippines — The Department of Agriculture (DA) has started to rehabilitate mango plantations to address the continued decline in one of the country's most premium agricultural exports.
The DA is starting with Davao region which will cover an initial 110 hec-tares, majority of which is in Davao del Sur.
It will provide flower inducer, foliar and granulated fertilizer, insecticide, fungicide and plastic crates.
"The unproductive trees that will be rehabilitated should be at least 10 years old and above with location within the mango cluster areas," said Melani Provideo, DA-high value crops development program regional coordinator.
"Farmers who intend to avail themselves of rehabilitation assistance must be accredited members of farmers organization or cooperative identified by the local government units," she added.
Farmer-recipients are also required to attend training and must adopt recommended technologies on mango production such as appropriate fertilization and pruning techniques including good agricultural practices.
The Philippine Mango Exporters Foundation Inc. earlier said mango export volume declined more than 30 percent during the first half of the year while value slightly increased due to the weakening of the peso.
Local production has been declining over the past years, prompting the DA to craft a five-year masterplan for mango.
"We used to produce one million metric tons, now we are below 600,000 MT. It's been going down 15 percent every year. Other countries like Thailand, Vietnam, Mexico are already filling up the demand even with their less premium mangoes," the group said.
Production of mango decreased 10 percent to 546,280 MT in the second quarter amid incidence of cecid fly that resulted in decrease in yield and number of bearing trees.
The Ilocos region produced 133,000 MT, accoun-ting for 24 percent of total mango production. Zamboanga Peninsula and Cagayan Valley came next with 12 percent and nine percent, respectively.
Carabao mango made up 82 percent of the country's total mango production.