Government sells P15 billion in tokenized T-bonds
November 21, 2023 | 12:00am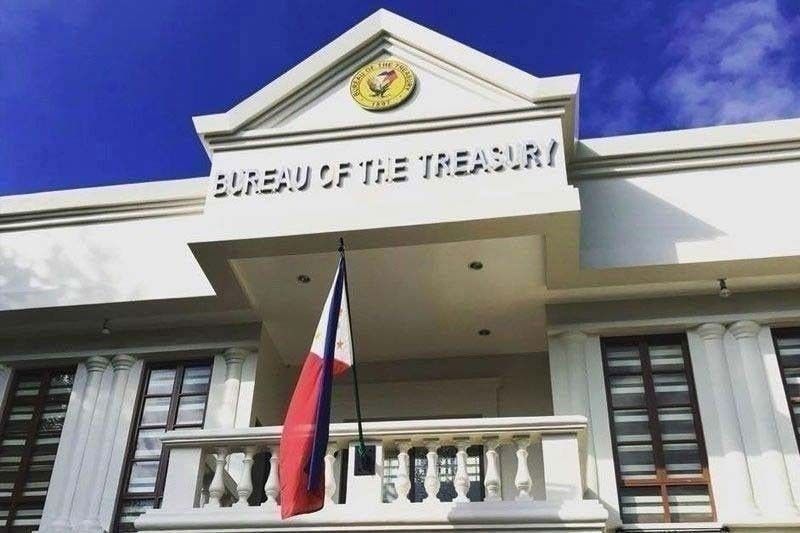 MANILA, Philippines — The government borrowed P15 billion from the local debt market via the issuance of the peso-denominated tokenized Treasury bonds (TTBs) amid strong demand for the maiden offering.
During the launch of the country's first offering of peso-denominated TTB yesterday, the Bureau of the Treasury said it upsized the issue to P15 billion at an interest rate of 6.5 percent.
The rate is aligned with the prevailing one-year secondary market rates despite the non-tradability of the TTBs.
The decision of the Treasury to upsize from the P10 billion original target came after demand surged to P31.426 billion, oversubscribing the auction by 3.142 times.
The first-ever TTB is aimed at promoting greater financial inclusion and broader participation in the bond market. The offering is part of the Treasury's 126th anniversary.
The TTBs are one-year fixed-rate government securities that pay semi-annual coupons.
Finance Secretary Benjamin Diokno said the bond tokenization program is anchored on the government's long-term vision of a financially inclusive domestic capital market.
"Through streamlining settlement procedures and minimizing friction costs, this initiative is a huge leap toward our end goal of democratizing investment and empowering our small investors," Diokno said.
Bangko Sentral ng Pilipinas Governor Eli Remolona said the initiative is tied with the broader digital transformation push and capital market development of the BSP.
Remolona emphasized that the BSP's goal is to expand investment options so that more Filipinos can grow their money through fixed-income investments while contributing directly to economic growth.
"Right now, the focus is on institutional investors but hopefully, we can expand this project to retail investors over time," he said.
The TTBs, whose settlement is scheduled for tomorrow will be issued in the form of digital tokens to be maintained in the Treasury's Distributed Ledger Technology (DLT) Registry.
For the program, the Treasury implemented a dual registry structure, with the DLT Registry running in parallel with the National Registry of Scripless Securities, with the latter serving as the primary registry.
The Treasury said the TTBs issuance demonstrates its commitment toward increased financial inclusion through the modernization of financial platforms and the reduction of friction costs, thus easing retail investor access to government securities.