Meralco backs DILG campaign vs illegal drugs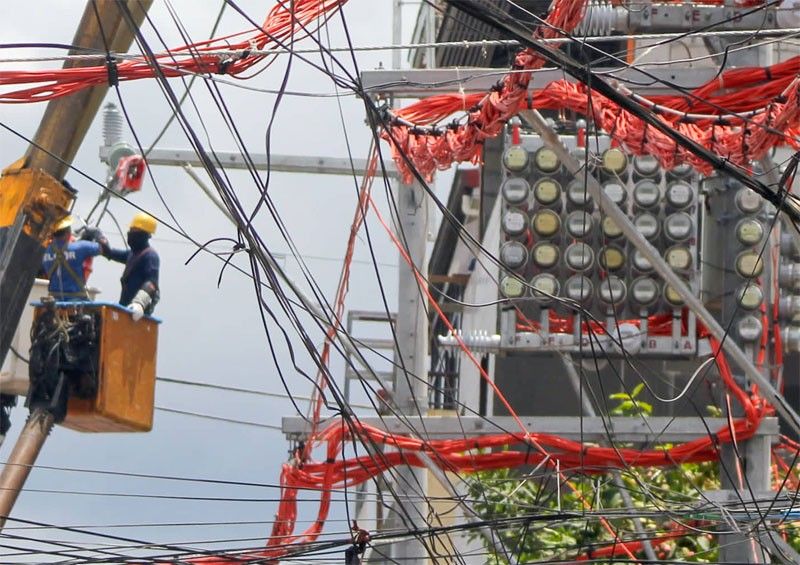 MANILA, Philippines — The Manila Electric Co. (Meralco) is teaming up with the Department of the Interior and Local Government (DILG) to support the government's campaign against illegal drugs.
Meralco entered into a memorandum of undertaking (MOU) to formalize its participation in the government's program which advocates for the reduction of illicit drug supply and demand.
Under the MOU, Meralco pledged to continuously implement a drug-free workplace, conduct regular and random drug testing among its employees, and hold orientations and seminars for employees about narcotics and its physical, social, and psychological effects.
The power distributor will also help promote the government's campaign to raise awareness on the harmful effects of illegal drugs.
"We, at Meralco, consider our stakeholders as invaluable partners and we are committed to continuously provide a safe and healthy work environment for our employees. That is why we have policies and programs in place that ensure a drug-free workplace," Meralco vice president and head of corporate communications Joe Zaldarriaga said.
The DILG's "Buhay Ingatan, Droga'y Ayawan" or BIDA program is six-year anti-illegal drugs advocacy which aims to employ a whole-of-government and whole-of-nation approach in combating the proliferation of narcotics in the country.
"Through our strong partnership with DILG and our participation in the BIDA program, we also reaffirm our commitment to support the government's push to promote human and social development and to continuously educate Filipinos on the effects of illegal drugs," Zaldarriaga said.
Aside from Meralco, other companies chaired by Manuel V. Pangilinan also joined the BIDA campaign, such as PLDT-Smart, Maynilad and Metro Pacific Tollways.
DILG Secretary Benjamin Abalos Jr. said the participation of private companies in the BIDA program is crucial to ensuring the national success of the holistic campaign against illegal drugs.
"We look forward to continuing this worthy endeavor with the DILG to once and for all address the scourge that is drug abuse, and we commit all our available resources in support of the BIDA campaign," Zaldarriaga said.