Marcos admin bares P9-T flagship infra projects; 45 to funded by PPPs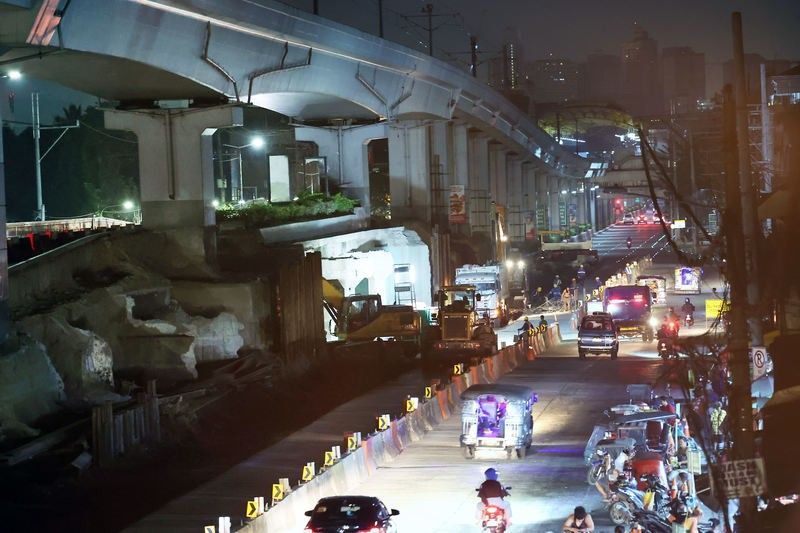 MANILA, Philippines — The Marcos Jr. administration bared its P9-trillion flagship infrastructure program on Thursday, some of which will be funded by public-private partnership mode.
The National Economic and Development Authority said in a statement on Thursday that the government plans to build 194 infrastructure projects. Of that figure, 123 projects were supposedly conceptualized by the Marcos Jr. administration while 71 were carried over from the previous Duterte administration.
The statement indicated that 45 of these projects will be financed with help from the private sector.
As it is, the Marcos Jr. administration is employing similar tactics of previous governments to drive economic growth. The past administrations of the late President Noynoy Aquino and former President Rodrigo Duterte implemented similar iterations of this plan.
The previous Duterte administration said months before it ended its term that the next government would inherit 88 projects already in "advanced stage."
That said, the statement highlighted projects such as the Panay Railway Project, Mindanao Railway Project III, North Long Haul Railway, San Mateo Railway, UP-PGH Diliman Project, the NAIA or Ninoy Aquino International Airport Rehabilitation Project, Ilocos Sur Transbasin Project, and the Metro Cebu Expressway, as part of this flagship program.
Balisacan said that out of the 194 projects, 95 are already ongoing and approved for implementation and eight have secured government approval. Besides that, 47 are undergoing project preparations, meaning those are in the middle of feasibility studies.
The remaining 44 are what Balisacan indicates, under "pre-project preparations."
"The decision of the NEDA Board this morning is to give priority for the DBM to these projects insofar as providing preparations for feasibility studies, if that's part of ODA that usually comes with feasibility studies already. For those locally-funded, we have to produce those feasibility studies," he said.
That said, NEDA noted that these projects were already aligned with Philippine Development Plan 2023-2028 and its medium-term macroeconomic framework.
"The new IFPs are seen to address the binding constraints to business investment and expansion that will create more, high-quality, and resilient jobs that will allow us to meet our poverty-reduction goals for the medium term," NEDA chief Arsenio Balisacan said in the statement.
Balisacan said President Ferdinand Marcos Jr. will hand down directives to ensure speedy passage of these infrastructure projects. For context, he noted that infrastructure projects in the past were bogged by red tape and bureaucracy, such as sluggish issuances of license and permits.
The NEDA chief said that directives from Malacañang will be issued to Anti-Red Tape Authority, which is tasked with policing and minimizing bureaucratic inefficiencies and improving ease of doing business in the country. — Ramon Royandoyan