T-bills undersold as rates pick up
December 6, 2022 | 12:00am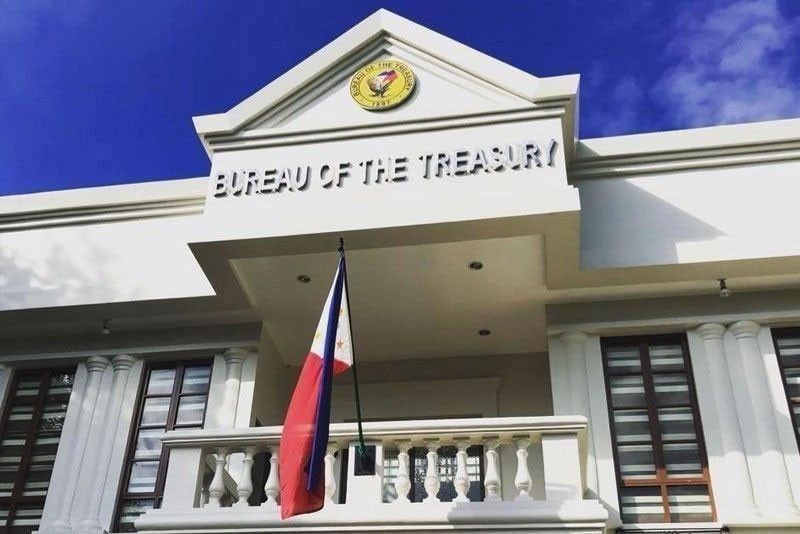 MANILA, Philippines — The government managed to raise just P7.1 billion out of the P15 billion worth of short-term securities offered yesterday, marking the fourth consecutive month of failing to meet the borrowing target.
The Bureau of the Treasury partially awarded P7.1 billion in short-term T-bills, its first offer for the month of December.
This also marked the 16th straight week of the T-bills offer that the Treasury failed to raise its intended amount of P15 billion.
During yesterday's auction, rates went up from secondary markets, prompting the Treasury to only partially accept offers for three and six months and reject offers for the one-year securities.
Rates went up ahead of the inflation figures,s which will be released today.
Inflation in the country remains elevated, picking up pace at 7.7 percent in October, the fastest rate in 14 years.
The central bank had said inflation may have breached eight percent in November as price shocks continued and as an effect of the recent typhoons that hit the country.
Further, yesterday's auction was a deterioration from last week's T-bills on offer, where the government raised P9.62 billion.
Rates for the 91-day T-bills went down by 5.6 basis points to 4.089 percent. This is a significant downtrend from last week's rate of 4.205 percent and is below the secondary rate of 4.145 percent.
The Treasury made a full award for the 91-day T-bills and raised P5 billion.
On the other hand, the 182-day short-dated debt papers saw rates go up by 10.2 basis points to 4.95 percent from the reference rate of 4.848 percent. This was slightly higher from last week's 4.92 percent.
For the 364-day T-bills, rates averaged 5.776 percent, increasing by 53.5 basis points. This is higher than the previous auction's rate of 5.15 percent.
The Treasury awarded P2.1 billion for the six-month tenor but did not accept any bid for the one-year securities.
Overall demand for the short-term securities dipped 18 percent week-on-week. Total bids reached P29.296 billion, oversubscribing the auction by 1.95 times.
Bids for the six-month securities rose to P6.21 billion, but declined to P19.096 billion and P3.99 billion for the 91 days and 12 months offer, respectively.