Economy seen growing by 7.4% this year
November 27, 2022 | 12:00am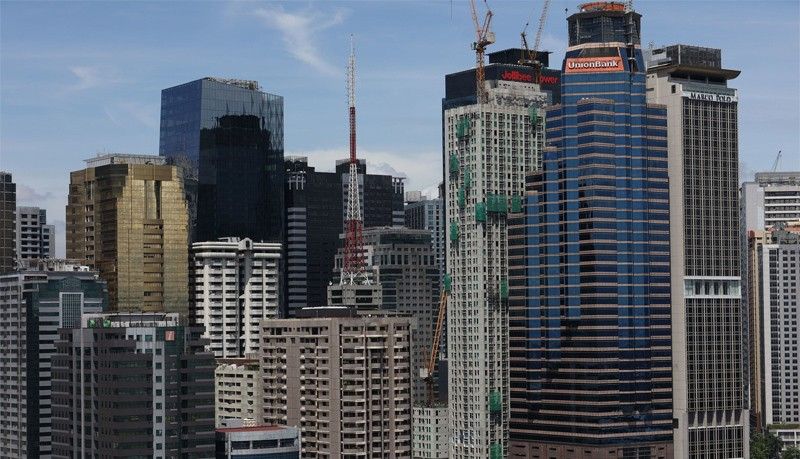 MANILA, Philippines — The Philippine economy is expected to grow by 7.4 percent this year following the strong third quarter performance and record employment levels, according to First Metro Investment Corp. (FMIC) and University of Asia and the Pacific (UA&P) Capital Markets Research.
"With the fast gross domestic product growth in the third quarter and employment at record levels in August and September, we expect full year GDP expansion at 7.4 percent, well within the government's revised 6.5 to 7.5 percent target," FMIC and UA&P Capital Markets Research said in the Market Call report for November.
The economy grew by 7.6 percent in the third quarter, faster than the seven percent growth posted in the same period last year, as well as the revised 7.5 percent GDP growth in the second quarter.
The third quarter GDP result defied expectations of a slowdown due to rising inflation and higher interest rates.
From January to September, the eco-nomy grew by 7.7 percent.
Citing the record employment levels and the peso depreciation, which is giving a boost to the income of overseas Filipino workers, business process outsourcing employees and exporters, FMIC and UA&P Capital Markets Research said the country's GDP's growth should only have a mild easing in the fourth quarter.
It said the first post-pandemic Christmas season should contribute to more spending in the fourth quarter.
In addition, it said government spending is expected to drive growth in the fourth quarter as state agencies make last minute expenditures to use unspent amounts in their approved budgets.
While inflation is likely to remain elevated at over seven percent in the last two months of the year, FMIC and UA&P Capital Markets Research said it expects the full-year average to be at 5.7 percent.
"However, we expect it to significantly ease to below six percent by the first quarter of 2023 as food and crude oil prices stabilize," it said.
The country's headline inflation rate accelerated to 7.7 percent in October, the highest in nearly 14 years, due to upticks in food prices.
From January to October, inflation averaged 5.4 percent, above the Bangko Sentral ng Pilipinas' two to four percent target.
While multilateral lenders International Monetary Fund and the Asian Development Bank expect the country to post slower GDP growth next year compared to this year due to high inflation, FMIC and UA&P Capital Markets Research holds a different view and does not believe a significant slowdown will be seen in 2023.
"We think that the spillover positive effects of record employment levels and an additional boost from peso depreciation will keep consumer spending along a six percent growth path," it said.
The GDP projection for next year is lower than the government's 6.5 to eight percent growth target.
FMIC and UA&P Capital Markets Research expects inflation to be below five percent next year.
"Finally, we expect government spending and PPP (public-private partnership) for infrastructure to power 2023 growth, relatively absent in the second half of 2022," it said.