GSIS hikes stake in Security Bank
November 25, 2022 | 12:00am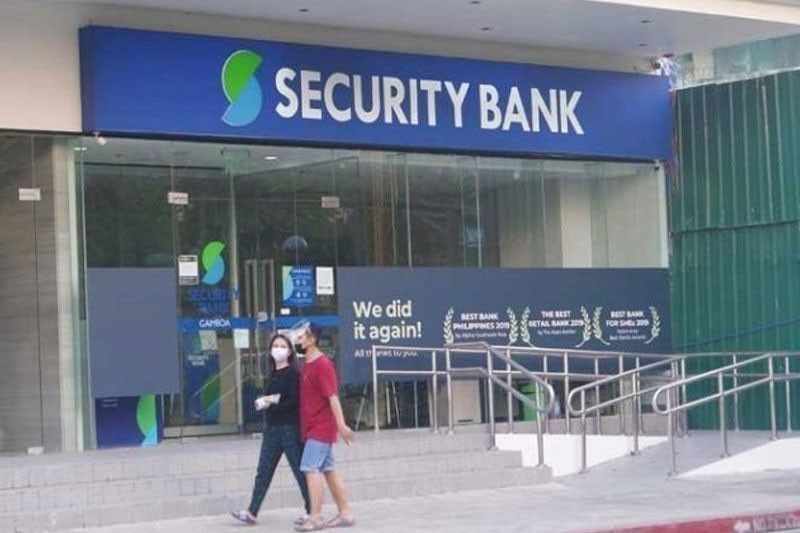 MANILA, Philippines — Pension fund manager Government Service Insurance System (GSIS) raised its stake in Security Bank Corp. to more than five percent.
In a disclosure to the Philippine Stock Exchange, Security Bank said GSIS now owns 38.15 million common shares, equivalent to 5.06 percent.
GSIS president and general manager Jose Arnulfo Veloso has the sole power to vote or direct the voting.
For the past two months, Security Bank said GSIS acquired an additional 9.74 million shares between Sept. 16 and Nov. 16 through the Philippine Stock Exchange (PSE).
Another pension fund manager, Social Security System (SSS) also owns 20 million shares for a 2.65 percent stake in Security Bank.
Security Bank has outstanding common shares of 753.54 million.
The bank earlier raised P16 billion as investors gobbled up its fixed-rate peso bonds in its return to the domestic debt market.
Raul Pedro, executive vice president and financial markets segment head at Security Bank, earlier said in a message during the listing at the Philippine Dealing & Exchange Corp. that the successful issuance and oversubscription is testament to investor confidence in the bank and its commitment to provide "BetterBanking" service.
The bank originally expected to raise P1 billion via the issuance of the 1.5-year peso bonds with a fixed rate of 3.7407 percent.
Due to strong demand for the bonds, Security Bank exercised its oversubscription option and accepted offers above the initially announced P1 billion issue size.
Proceeds of the fund raising activity will be used to support Security Bank's lending activities, and at the same time expand its funding base.
The bank last tapped the domestic debt market in July 2020 when it raised P13.5 billion via the issuance of fixed-rate bonds.
In June 2020, Security Bank doubled its bond and commercial paper program to P100 billion to raise much-needed funds to augment its lending business and extend the tenor of the bank's liabilities. The program was initially established in December 2018 with an amount totaling P50 billion.
The bank is the country's 10th largest lender in terms of assets with P724.83 billion, and sixth in terms of capital with P122.45 billion as of end March, based on data from the Bangko Sentral ng Pilipinas.
The bank's earnings jumped by 66 percent to P2.72 billion in the first quarter of the year from P1.64 billion in the same quarter last year, driven by growth in core businesses, lower credit provisions, and normalized income tax provisions.
It has a total of 316 branches and 658 ATMs nationwide.