The salesman and the entrepreneurial mind
August 11, 2022 | 12:00am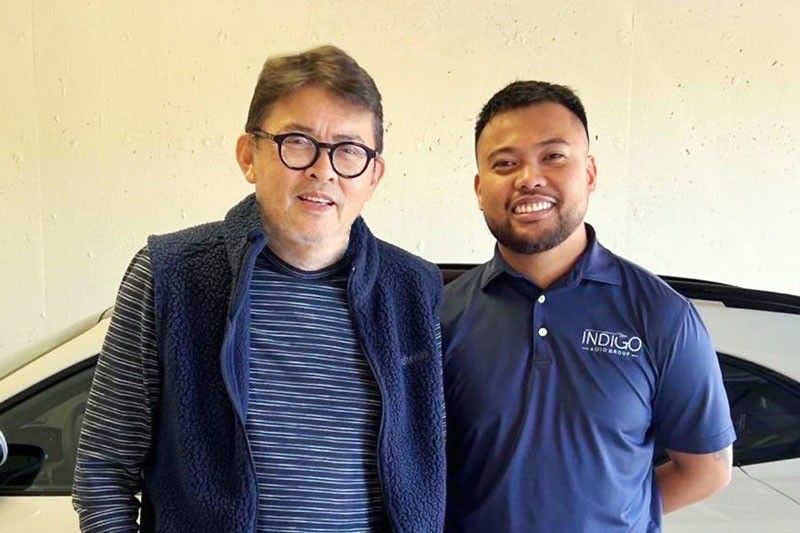 During my first trip to the US after the pandemic lockdowns, I had the pleasure of meeting a young man, born and raised in the Philippines, who is making quite a name for himself in the Bay Area.
Ren Briones is the only Filipino GM in the Porsche family in the United States. He is in charge of the luxury marque's business in Marin County, home to wealthy retirees and Silicon Valley multimillionaires. I met Ren through my friend Chris Chilip, who is himself quite passionate about cars. Needless to say, if you're into cars and you are in this part of San Francisco, you are bound to bump into Ren, whether it's when he has his Porsche hat on, or when he's on the racetrack during the weekends.
What is remarkable about Ren is not just how much he has accomplished in such a short time, and how he thrived in a niche segment in one of the most exclusive parts of the US. I believe Ren's success, whether he realizes it or not, is having an entrepreneur's mindset and using it to great effect in his profession.
From his first job at Toyota, to his stint at Nissan, Infiniti, Mercedes-Benz and Porsche, he was responsible for doubling, tripling, even quadrupling sales at the dealerships he joined.
He quadrupled sales at Toyota Marin, where he worked his way up from sales associate to sales manager. He did the same thing at Porsche, making sales from 30 units a month to 100 units, and today selling more Porsches than any other dealership in the West Coast. Needless to say, he loves fast cars and loves them even more when he's driving them. His daily ride at the moment is a lime-green Porsche 911 GT3R-S, but it's not hard to imagine him having a different Porsche every day.
This is quite a feat for a young man of 30, who came to the US as an immigrant in 2009. Like many Filipinos, he arrived as a US dependent before he turned 18 years old. He left the Philippines without completing his studies at AMA University, but chose to continue his education at a community college. At both schools he studied for a career in information technology, and even tried to work as an IT contractor in his first few years in the US.
Like many of our kababayans, Ren took whatever job he could find to support himself and his family; in his case, it was his younger brother. This was during the aftermath of the longest economic downturn in the US since World War II.
His savvy for sales and his love of cars eventually shone through, and following the encouragement of fellow Pinoys, he started selling Toyotas in 2011, just barely three years after he arrived in the US.
Of course, it wasn't always easy. Ren remembers having his car break down on his way to a training session, but it was also during this time – before his success at Porsche – that he had his most memorable sale. Not to a billionaire tech bro, but to a Filipina single mom who went to the dealership, two young children in tow, to try and buy a car so she could drive to work. There was no way a credit like her would qualify for a car, but Ren – himself having been raised by a single mother – found a way. It's customer advocacy, he said, and it was this empathy for the customer that he would take with him, even as he went on to sell Mercedes-Benzes and Porsches.
Add to this his enterprising mindset. He was able to identify opportunities and took the initiative to make the most of them.
Ren works in an area with a concentration of high networth individuals. The way he saw it, their most valued asset is time, and he explained that if you make it easier for your customers to do anything – like buy a Porsche – you will probably get their business.
He tapped into his background in tech and made it easier for his customers to not just buy, but experience a Porsche without going to the dealership. He poured resources into improving the dealership's website, making sure that the customer gets complete information and even a feel of the cars they are planning to buy using video walkarounds.
This became especially crucial during the lockdowns when customers couldn't go to the showrooms in person. Ren said they had very good sales even during this time and even after restrictions were lifted. He explained that the pandemic saw a shift in customer sentiments. Just as there were the 60 to 70 something retirees who wanted a sports car, there were also young tech millionaires rearranging their priorities and devoting more time to their families.
Ren catered to both. You have to give them that time, he said, by making it easier for them to go through the regime of buying a car.
He also knew that in this market segment, customers must be given personalized service. Ren sets aside training time for his sales force and provides them the support structure so they can focus on the customers. He hosts get-togethers to build and nurture customer relationships.
Needless to say, I wasn't surprised to learn that he had a mentor in the organization, a fellow named Mike Christian, who Ren credits for encouraging him to stay in the business and guiding him through his career.
He didn't pay attention to the setbacks; instead he learned from them and moved on. Was his ethnicity ever an issue? Never, he said. And even if it were, he said the only limits you have are the ones you impose on yourself.
He said every mistake he's made has contributed to his journey. In fact, he said that if you haven't failed enough, that means you haven't been trying enough. Ren has had his ups and downs, and a burnout that forced him to take a few months off from work. He thought about going back to working in IT, but instead he decided to give sales another shot by taking on a job at Mercedes-Benz, which reunited him with his old boss and mentor at Toyota and eventually led to his job at Porsche.
And like a driven entrepreneur, he's setting his goals even higher and wants to lead multiple dealerships in the area and he wants to do it in a year's time. That's goal-setting, and a hallmark of not just an entrepreneurial, but also a successful, mindset.