Government lowers growth target to 6.5 to 7.5%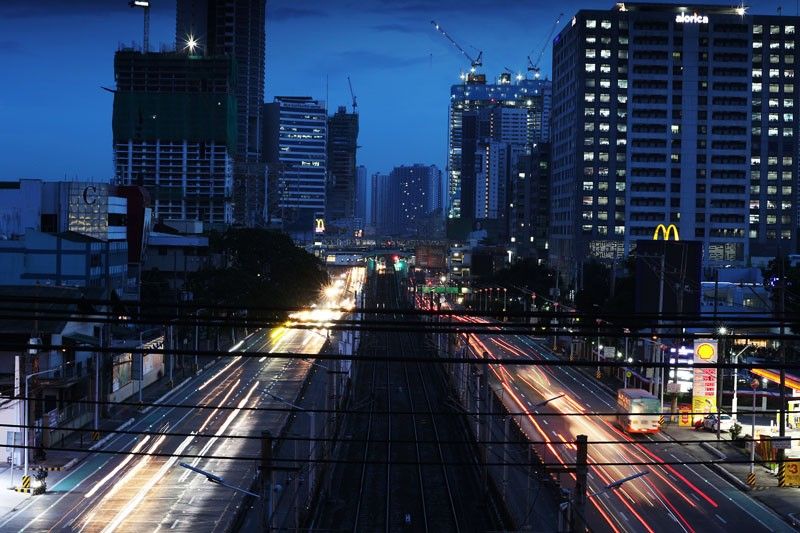 MANILA, Philippines — The Marcos administration is now looking at a 6.5 to 7.5 percent economic growth in its first year in office, lower than the target set by the previous government.
During a briefing at Malacañang yesterday, Finance Secretary Benjamin Diokno said the economic team has presented the medium-term fiscal framework to President Marcos during their first Cabinet meeting.
With the framework, gross domestic product (GDP) is now expected to grow by 6.5 to 7.5 percent this year.
While this is an improvement from the 5.7 percent GDP print in 2021, it is lower than the seven to eight percent assumption of the Development Budget Coordination Committee (DBCC) in May.
The DBCC is tasked to craft the country's macroeconomic assumptions. Diokno was also part of former president Rodrigo Duterte's economic team as Bangko Sentral ng Pilipinas governor.
"We expect the economy to grow by 6.5 to 7.5 percent this year. In fact the consensus is that this will be the highest growth rate among all ASEAN+3 countries," Diokno said.
He added that the economy would further grow by as much as eight percent starting next year until 2028, or during the six-year term of the Marcos administration.
"Yes, higher. We are more ambitious because there are new reforms. I think we can (hit that). Even the 6.5 to 7.5 percent target this year is still conservative," Diokno said.
"This will set the tone or will be the game plan for the next six years. We are not only thinking of a one-year plan but a six-year plan," he said.
The country's GDP grew by a stronger-than-expected 8.3 percent in the first quarter and Diokno noted that the second quarter performance would even be higher following the further opening of the economy during the period.
Apart from GDP targets, the administration's medium-term framework includes trimming the deficit-to-GDP ratio to three percent by 2026.
The country's deficit-to-GDP ratio swelled to a record 8.6 percent last year as the government spent more while failing to collect enough revenues due to the pandemic.
"We still have a lot of fiscal space and we are confident that our revenues will pick up," Diokno said.
Before COVID, the deficit-to-GDP was at 3.4 percent. As of the first quarter, the deficit-to-GDP ratio improved to 6.4 percent at P316.8 billion.
Further, Diokno said the government aims to reduce the debt-to-GDP ratio to 60 percent by 2025 from a 17-year high of 63.5 percent right now.
Prior to COVID, the Philippines saw its lowest debt-to-GDP ratio at 39.6 percent in December 2019.
"We are also concerned with reducing the poverty target to single digit or by nine percent by the end of President Marcos' term," Diokno said.
During the start of Duterte's term, poverty incidence was at 25 percent and was brought down to a low of 17 percent but eventually returned to 23.7 percent due to the pandemic.
Meanwhile, the government is expected to continue Duterte's flagship Build Build Build program with a more involved private sector to finance infrastructure projects.
"We are committed to spend some five to six percent of GDP for infrastructure annually between 2023 to 2028," Diokno said.
This year, infrastructure spending is 5.8 percent of GDP or P1.12 trillion.
The finance chief maintained that the government would push for more public-private partnerships (PPPs) for infrastructure projects.
Data showed that there has been a decline in the number of PPP projects during the Duterte administration. Duterte only signed six PPP projects during his term as against the 17 PPP projects approved by the late Benigno Aquino III.
"When we came in during the Duterte administration, there were no available projects for implementation. Now we are able to develop some 89 major projects that are shovel-ready," Diokno said.
"Now if there are some private sector interests, we will welcome that. We encourage investors to come in and maybe choose some of those projects or develop their own and we will come to a PPP arrangement not just on the national level but in the local level," he said.