Diokno still confident on Philippine removal from FATF gray list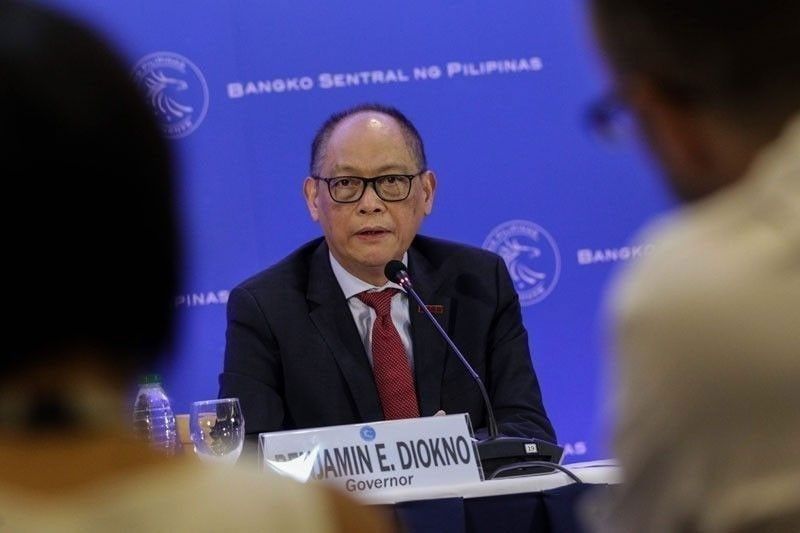 MANILA, Philippines — The Philippines remains confident it will meet the deadline set by global dirty money watchdog Financial Action Task Force (FATF) to address strategic deficiencies in countering money laundering, terrorist financing and proliferation financing.
Outgoing Anti-Money Laundering Council chairman and Bangko Sentral ng Pilipinas Governor Benjamin Diokno said government agencies are in close coordination to implement measures that would lead to the Philippines' delisting from the gray list or jurisdictions under increased monitoring.
"So we still have six months to go. It's an all-of-government approach. Some of the measures require actions by other agencies," Diokno said.
The incoming finance secretary said the change in administration with president-elect Ferdinand Marcos Jr. assuming office on June 30 could delay the delivery of some measures.
The Paris-based FATF has given the Philippines until January 2023 to address the action item plans given by the International Cooperation Review Group (ICRG).
"We stretched it up to January 2023 because there will be a change in administration and this could affect the delivery. So we are still on that list but it is not damaging to our trade," Diokno said.
The Philippines was reincluded in the gray list of the FATF in June last year after it failed to satisfy the FATF-International Cooperation Review Group (ICRG) in addressing the technical deficiencies raised by the Asia Pacific Group (APG) on Money Laundering under its 2019 mutual evaluation review.
During the recently concluded hybrid FATF plenary from June 14 to 17, the country was retained in the gray list together with 22 other countries.
The FATF said the Philippines should continue to work on implementing the country's action plan to address its strategic deficiencies by demonstrating that effective risk-based supervision of designated non-financial businesses and professions (DNFBPs) is occurring and demonstrating that supervisors are using anti-money laundering / combating the financing of terrorism (AML/CFT) controls to mitigate risks associated with casino junkets.
The global dirty money watchdog said the Philippines should enhance and streamline law enforcement agencies' access to beneficial owners information and taking steps to ensure that beneficial owners information is accurate and up-to-date.
It said the country should also demonstrate an increase in the use of financial intelligence and an increase in money laundering investigations and prosecutions in line with risk as well as an increase in the identification, investigation and prosecution of terrorist financing cases.
According to FATF, the Philippines should continue to take appropriate measures with respect to the non-profit organization (NPO) sector without disrupting legitimate NPO activity.
Furthermore, the country should also enhance the effectiveness of the targeted financial sanctions framework for both terrorist financing and proliferation financing.
Diokno said the Philippines has complied with most of the recommendations to further strengthen the country's AML/CFT regime.