Filipino workers save up to P340K a year under hybrid work — report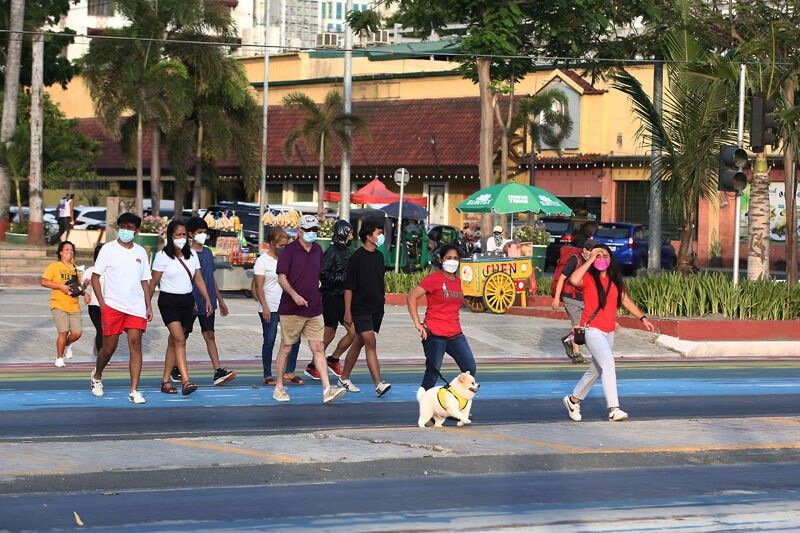 SINGAPORE (Update 1, 4:57 p.m.) — The majority of Filipino employees managed to save up to P300,000 a year under a hybrid work arrangement, according to data from a recent report.
Tech firm Cisco last week launched a global study titled "Employees are ready for hybrid work, are you?" that showed the benefits of a hybrid work setup in different parts of the world.
Cisco surveyed 28,025 full-time employees from 27 countries, touching every continent, other than Antarctica between January and March 2022. Of which, 1,050 respondents (29%) are from the Philippines. The study covered different generations, gender, and seniority who believed that hybrid work improved the employees' well-being, work-life-balance, relationships and personal confidence.
According to the report, at least 60% of Filipino employees prefer a hybrid work setup in their companies. It added that the amount of money they were able to save has become important for Filipino workers.
Nine out of ten Filipino respondents or 89% said their savings reached $6,552 a year or P342,394.42 ($1=52.26) during the hybrid work amid the COVID-19 pandemic.
Below are the top three savings cited in the study:
90% of respondents chose to cut costs on fuel
90% of respondents also saved up on commuting costs
76% of respondents saved up on expenses for food and entertainment
Most of the respondents (89%) believe that they can keep these savings for a long time.
Moreover, 68% of them would consider the amount that they will be able to save when considering changing jobs.
Aside from the good effects on workers' financial well-being, the study found that hybrid work arrangement was also beneficial to the work-life balance and productivity of Filipino employees.
Data from the study showed that 86% of respondents said that the time away from the office improved their work-life balance.
Below are the factors that contributed to this:
Flexible work schedules (74%)
Significantly reduced or completely removed commuting times (66%)
Furthermore, nearly three-quarters or 74% of the respondents said that they saved up at least four hours per week because of working from home. The other 37% of them said they saved up to eight or more hours a week.
Meanwhile, 84% also said that they can still fulfill their work roles or jobs successfully even when working remotely.
Cisco's hybrid work office
During the launch of their report on May 18, Cisco also gave a media tour of their own hybrid workspace in Maple Tree Business City, Pasir Panjang Road, Singapore.
Here are photos of the different types of work areas:
Below are different types of work setups in Cisco's hybrid office:
First and second photos: Individual booths
Third and fourth: Conference booths for small and bigger groups @philstarbiznews pic.twitter.com/OyrgTBQERF

— Catalina (@ricci_catalina) May 18, 2022
'Hybrid is messy'
Amid the benefits and preference for a hybrid work setup, executives of Cisco admitted that implementing it is difficult across industries and countries.
Anupam Trehan, senior director of people and communications of the Asia and Pacific, Japan and China (APJC), described this new arrangement as "messy."
"Hybrid is messy. It is not easy. It is difficult. It is messy. What some organizations will also say is probably expensive because it requires some investment in technology, in infrastructure, in benefits and so," she said.
Bee Kheng Tay, president of Cisco ASEAN, also pointed out that each company and industry has its own "maturity cycle."
She also said that with their report, it is up to the employers and companies to rethink and start building an "inclusive culture" before launching a hybrid work future among their workers.
"While hybrid work has resulted in greater employee productivity and happiness, businesses need to do more to build an inclusive culture and fully embed hybrid work arrangements to boost readiness levels and enhance employee experience," Tay said.
"Working from anywhere now spells out different work styles and schedules, which ultimately impacts the level of engagement and sense of belonging for each employee," she added.
--
Editor's note: The trip to Singapore was hosted by Cisco. At no stage does the host organization have a say in the stories generated from the coverage, interviews conducted, publication date and story treatment. Content is produced solely by Philstar.com following editorial guidelines.