Inflation may stay above 5% in next three months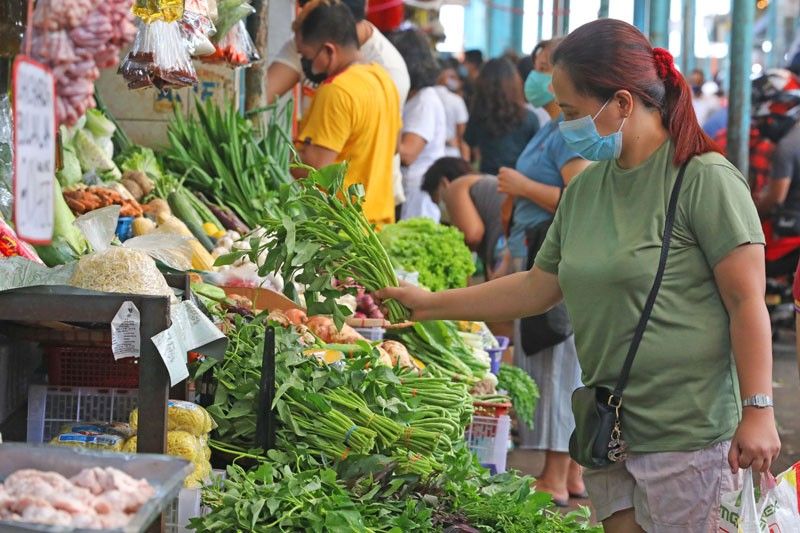 MANILA, Philippines — Japanese investment bank Nomura expects inflation staying above five percent over the next three months after quickening to its highest level in more than three years to 4.9 percent in April.
Nomura chief ASEAN economist Euben Paracuelles and analyst Rangga Cipta said the investment bank is maintaining its 2022 inflation forecast of 4.6 percent for the Philippines, exceeding the two to four percent target range set by the Bangko Sentral ng Pilipinas (BSP).
"Our forecast pencils in a trajectory in which headline inflation rises further and averages above five percent over the next three months, still driven by similar factors," Paracuelles and Cipta said in a commentary.
Nomura sees inflation easing momentarily before accelerating anew by the end of the year.
"After that, base effects from food prices last year could help ease headline inflation before resuming its climb in the fourth quarter as these effects fade and some demand-side pressures start to pick up, given the further economic reopening," the economists said.
They said the key drivers of the pick-up in headline Consumer Price Index (CPI) still mostly emanate from the supply side, particularly energy-related items, although food and tobacco provided an upside surprise.
Nomura now expects the BSP to start raising interest rates earlier than its baseline forecast of fourth quarter.
"In terms of monetary policy implications, we see a rising risk of BSP delivering its first rate hike earlier than our baseline forecast of fourth quarter," Paracuelles and Cipta said.
No less than BSP Governor Benjamin Diokno said the central bank is likely to keep interest rates at record lows in May before hiking rates during the rate-setting meeting in June.
"We think these comments do not indicate a hike is imminent at the next Monetary Board meeting on May 19, given our estimate that core inflation remains relatively low and that BSP, therefore, still does not see clear evidence of second-round effects," the economists said.
Nomura said a policy rate lift-off at the next meeting on June 23 remains possible if the next CPI print for the month of May surprises materially to the upside and picks up further to well above five percent and, importantly, if this is accompanied by core inflation approaching four percent.
Inflation averaged 3.7 percent in the first four months on soaring global oil prices due to Russia's ongoing invasion of Ukraine as well as elevated food prices.
The BSP is likely to raise its inflation forecast for this year and next year.