Meralco to spend P150 billion in next 4 years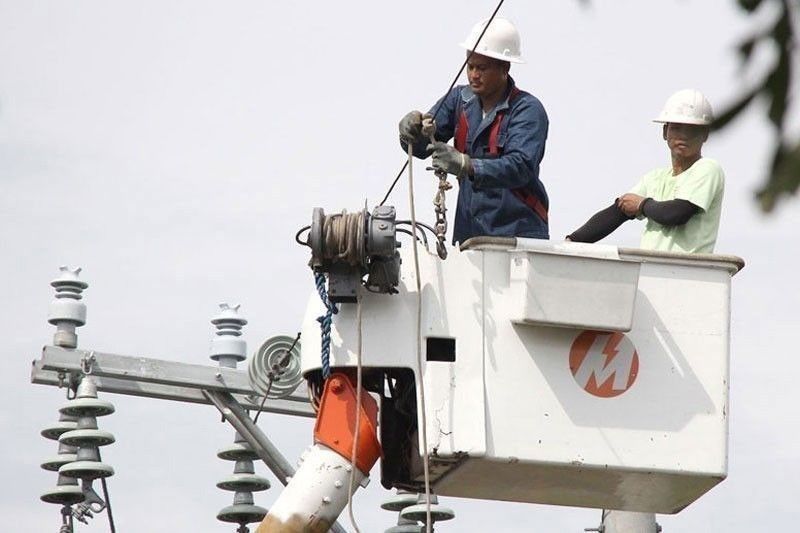 MANILA, Philippines — Manila Electric Co. (Meralco) is alloting P149.66 billion for its capital expenditure (capex) program in the next four years.
Meralco has filed an application with the Energy Regulatory Commission (ERC) for the approval of its proposed Annual Revenue Requirement (ARR) and Performance Incentive Scheme (PIS) for the Fifth Regulatory Period (5RP).
Operating under Performance-Based Regulation (PBR), the 5RP will start on July 1 this year and end on June 30, 2026.
On a per year basis, Meralco has set a capex budget of P37.53 billion for 2023, P43.5 billion for 2024, P36.37 billion for 2025, and P32.25 billion for 2026.
Meralco said the proposed capex projects are necessary to augment the capacity of the network to meet demand growth or new customer requirements.
The capex projects also include the replacement and refurbishment of aging, and obsolete assets, as well as the relocation of assets needed for the implementation of government infrastructure and third-party initiated projects.
It will also include the purchase and construction of non-network assets required for the normal efficient operation of the electric distribution system.
Meralco also plans to deploy automation and technology projects, as well as innovative solutions for various electrification projects.
These projects are necessary to comply with regulatory requirements to maintain "the integrity, reliability and efficiency of the electric system, and for the continuous improvement in service quality and performance measurement for the benefit of the consumers."
For the 5RP, Meralco is proposing the "implementation of its Advanced Metering Infrastructure (AMI) program for more than two million customers aligned with the objective of deploying a reliable, efficient, and intelligent distribution grid."
From Jan.1, 2016 until Jan. 30 this year, Meralco said it was able to complete several major projects, including the construction and development of 16 new substations with additional total capacity of 1,546 MVA; expansion of 32 existing substations with a total additional capacity of 2,944 MVA; construction of 5-115 kilovolt (kV) and 2-69 kV subtransmission lines; replacement of nine power transformers; replacement of Call Center System (CTI, Voice Logger and Telephony Infrastructure); and acquisition of several systems including the Enterprise Geographic Information System – Phase 1.
Meralco's filing was made in accordance with the ERC's revised Rules for setting Distribution Wheeling Rates (RDWR) for Privately Owned Distribution Utilities (DUs) entering PBR.
The revised RDWR provides the framework for ERC's evaluation of the private DUs' revenue applications and ensure that the rates that will be charged to their customers are just and reasonable.
The PBR, an internationally-accepted rate setting methodology, is an alternative to the return-on-rate-base (RORB) methodology currently being used by DUs in gauging their returns. It is used in determining the distribution and transmission rates.