AREIT to get more property assets from Ayala Land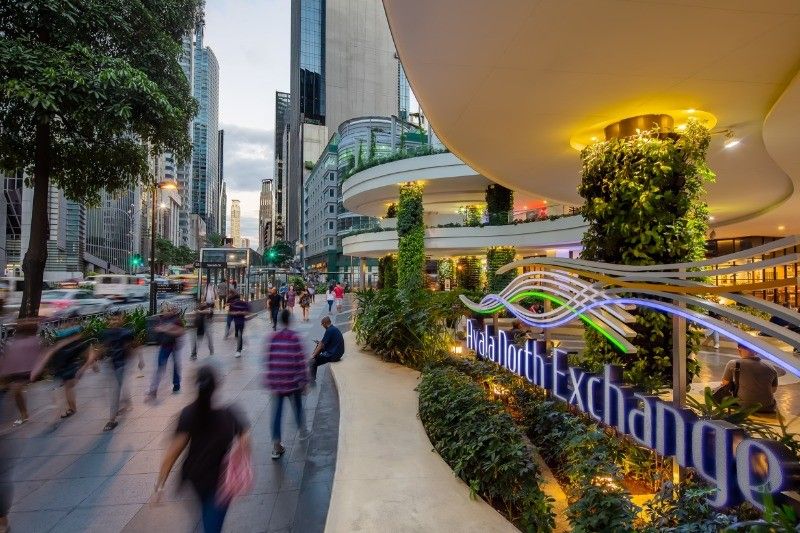 MANILA, Philippines — Ayala Land Inc. is beefing up the portfolio of AREIT Inc. by injecting more property assets to the real estate investment trust (REIT) company in exchange for additional shares.
In a disclosure sent to the Philippine Stock Exchange on Thursday, AREIT said it will hand over 252.1 million primary common shares to Ayala Land in exchange for six Cebu-based office buildings valued at P11.26 billion.
The transaction, which will be done via a property-for-share swap, will be put to a vote at AREIT's annual stockholders' meeting on April 21 and will be subject to regulatory approval. AREIT and its parent firm are targeting to complete the exchange within the year.
The new buildings that AREIT will receive from Ayala Land are eBloc Towers 1 to 4 located at Cebu IT Park, ACC Tower and Tech Tower located at Ayala Center Cebu.
The office buildings have a total gross leasable area (GLA) of 124,299 square meters and an overall occupancy rate of 97%, leased by major BPOs in the country. AREIT said this asset infusion will boost its portfolio to P64 billion, up by 213% since it went public in 2020.
This is the second property-for-share swap between AREIT and Ayala Land. The first was back in October 2021, which saw the transfer of commercial properties valued at P15.5 billion to the REIT firm.
A bigger portfolio means more sources of income for AREIT and, in turn, higher rewards for investors. This is because REIT firms are mandated by the law to declare 90% of earnings from its property ventures as dividends to shareholders.
AREIT's full-year dividends from its 2021 income totaled P1.77 per share, a 34% year-on-year increase and 12% higher than its REIT plan projection during the IPO.
"With this new asset infusion, we foresee AREIT's dividend per share to increase, in addition to the recently concluded asset infusions last year", AREIT president and chief executive officer Carol Mills said.
As of 1:30 p.m. Thursday, shares in AREIT were trading up 1.54% while Ayala Land was down 1.21%.